Jo's Free-From Dinner Party #1
Recently diagnosed Coeliac and newbie blogger Jo Knowles
is on a mission not to let her gluten and dairy-free diagnosis rule her eating habits, here she shares her experience of hosting her first ever Free From dinner party, let's see how it goes…
THE PILOT PARTY
Being an avid cook, the elimination of gluten has been a massive game-changer. Especially cooking for a family of four; two of them resembling small, hungry bear cubs. But hey, I like a challenge. We quickly adapted though, my children being marvellous at accepting change (us adults could learn a thing or two from them. It seems the older we get, the less likely we are to try new things).
The old favourites, fish pie, spaghetti bolognaise, roast dinner were all actually rather easy to adapt and enjoyed by all. Once my confidence had re-surfaced, I decided to attempt a dinner party, as I love to host. On inspection of my beloved and well-used cookery books, it highlighted to me two problems. Firstly, predominantly all the recipes were now defunct due to their inability to detach themselves from wheat and all things gluten; and secondly, they insistently relied on dairy in their rather torrid affair with wheat. A match made in gluten heaven.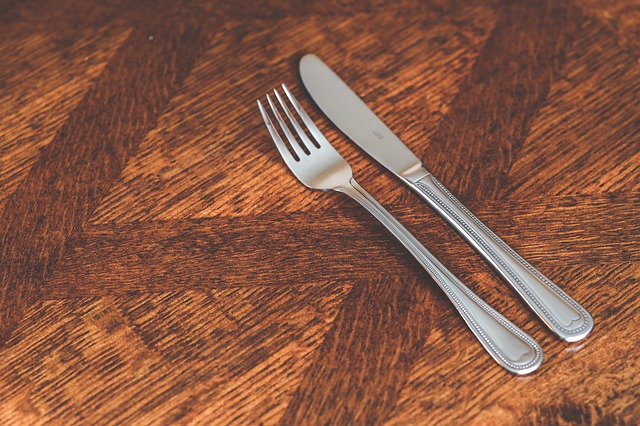 So with regret, I closed the door on those recipe books, donned my mourning cap and began in earnest to hunt for new cookery books. With the help of the fashionable 'gluten-free' wave we, as a nation, seem to be currently riding on, it was relatively easy to find books tailored to all sorts of replacement recipes. My favourite so far though, have to be 'Deliciously Ella' by Ella Woodward, 'The Medicinal Chef' by Dale Pinnock and finally 'Well Fed' by Melissa Joulwan. What jewels of culinary delight these books have proven to be. And it is from these books that my first gluten-free dinner party was born.
Here were the three courses that I ended up serving;
Baked figs, wrapped in bacon, stuffed with Stilton on a bed of cucumber (origin unknown)

Chocolate Chilli (thanks, Melissa)

No cheese cheesecake (Nice one, Dale)
The primary reason for these chosen dishes, I hear you ask? The simplicity of them and the ginormous fact that they can all be prepared well in advance, leaving me to glamorously waft around my guests, cocktail in hand (alcohol optional) and actually converse with them, rather than them find me in a sweaty, exhausted heap by the hob; spatula in one hand and a singeing oven glove in the other.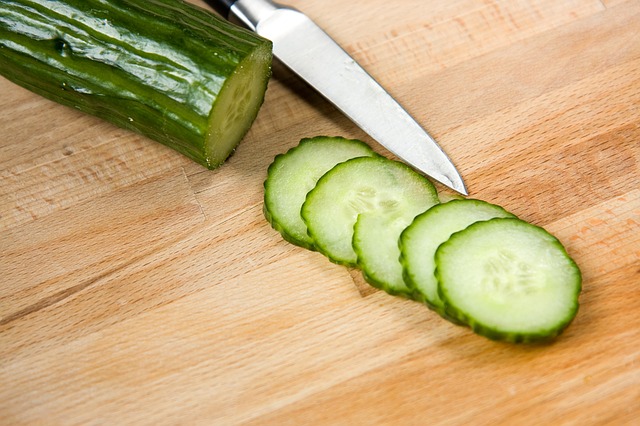 Armed with an array of newly purchased herbs and spices, I began prepping for what was a very straight-forward meal. I began with the cheesecake. The elimination of the cheese element and replacing it with avocado –  genius. The introduction of coconut oil into my life – life changing. Folks, if there's one thing I advise you do before the day is out, is to go and purchase a jar of this sweet nectar from Heaven. Yes, the price tag does make you wince, but it is honestly worth every penny and believe me, it lasts and lasts. It was used as a replacement to butter in both the main course and dessert.
The second life-changer was the newly purchased and rightly coveted (due to its price, mainly) solid cacao. Again, this magic ground-up bean was used in the main and dessert, making it incredibly versatile. Whilst bitter to the taste (real chocolate in its basic form is a far stretch from the synthetic, sweetened chocolate that our taste buds have come to expect from heavily manufactured products), it adds another dimension to dishes by combining both the sweet and salty to create a taste rush.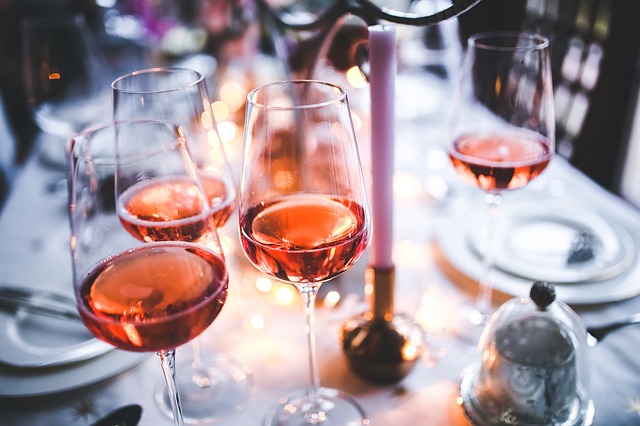 All three dishes were prepared, the main course simmering away and the table was laid. Candles were lit and we waited with baited breath for our friends to arrive. Our guests were nervous, I won't lie. Being invited for a dairy-free, wheat-free meal is, I'm sure not high on people's bucket lists, but come they did. And their feedback? Surprisingly good. Their spoken words were positive and delightful; and the proof? Second helpings and full stomachs. Once they had left, I felt lightheaded with relief and happiness. Being a Coeliac won't hinder our social life, if anything, it'll encourage us to continue on this new food adventure, but in a healthy, sustaining way.
Now to plan the menu for the next party……
Looking for gluten-free recipes to host your own dinner party? 
We've got plenty of gluten-free ideas to inspire you, and for even more, grab a copy of the magazine! If you're new to a gluten-free diet and not sure where to start, you might find our beginner's guide handy, with five top tips to going gluten-free.
What are your your tips for hosting free-from dinner parties, let us know in the comments below!
Tags:
Dairy-Free
,
Gluten-Free
,
Your Stories