Kirsty's Kid's Kitchen
Kirsty's, have launched a new line of free-from ready meals for two-to-nine year olds; Kid's Kitchen. At Kirsty's, they believe it is possible to create delicious ready meals that are healthy, nutritious and safe for everyone to eat.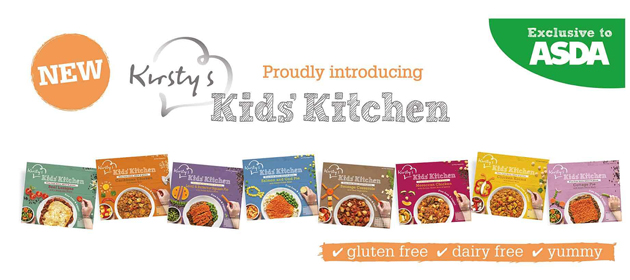 UK free-from firm, Kirsty's, has launched a new line of free-from products targeting two-to-nine year olds. Kids' Kitchen features eight  chilled ready meals, that are all gluten-free and dairy-free. The ready meals contain no added sugar, are low in calories, fat and salt and contain at least one of the recommended 5-a-day, making them perfect for busy mums.
Kirsty believes the range would appeal to all parents looking for "quick and nutritious meals" to feed their children, and not just for those who suffer from food allergies or intolerances.
"We identified a notable gap in the market and a distinct lack of free-from options for children. Research, combined with feedback from our large and loyal customer base, led us to create Kids' Kitchen – something we feel is a natural progression for the Kirsty's brand. We've created Kids' Kitchen as a convenient and healthy alternative to help those parents looking to serve something quick, delicious and nutritious. Taste is paramount so we've just put the right ingredients in, without taking anything out,".
The Kid's Kitchen range is available exclusively in Asda stores across the nation now.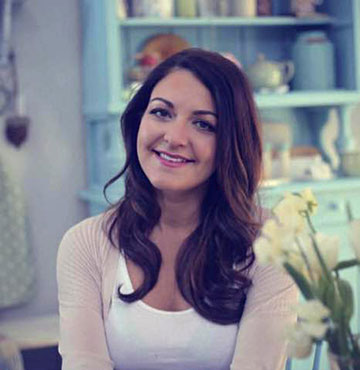 Kirsty appearened on Dragon's Den, where she secured a healthy investment in her allergen-free frozen desserts. They have proved hugely popular with people who have Coeliac disease, and individuals with food allergies and intolerance's. You can find more recipe videos, and information both on her YouTube channel, and her website.
To find out more about Kirsty, her time on Dragon's Den, and her expanding range of free-from ready meals, read her interview in this month's issue of Gluten Free Heaven.
Tags:
News