Marks & Spencer has recalled its 'gluten-free' scotch eggs after they were found to contain gluten.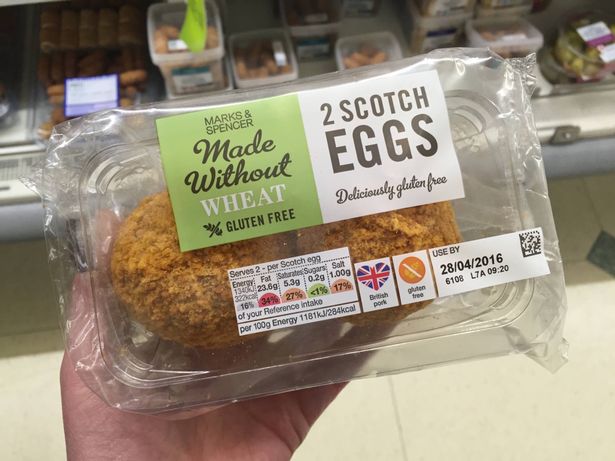 Although the ingredient list on Marks & Spencers' two-pack of Gluten Free Scotch Eggs does not include gluten as in ingredient, the product has been found to contain undeclared gluten which poses a possible health risk for anyone with an allergy or intolerance to it.
The Food Standards Agency (FSA) is advising that customers return the product to the store from where it was bought for a full refund.
A spokesman for the FSA said:
"Marks & Spencer is recalling two Gluten Free Scotch Eggs because they contain undeclared gluten which is not mentioned on the label.
"This means the product is a possible health risk for anyone with an allergy or intolerance to gluten."