Morrisons trial new free-from market street counter
Morrisons are raising the bar for free-from food on-the-go by introducing a make it yourself free-from counter at their flagship store in Leeds.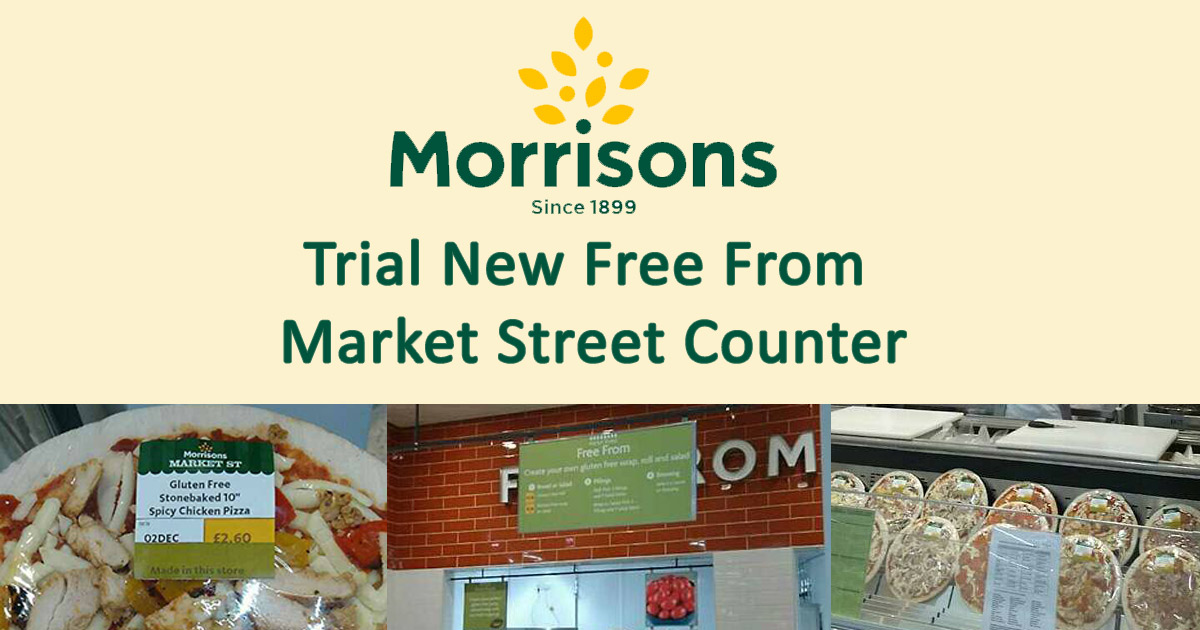 The brand new feature is currently on trial at their flagship store in Guiseley. This new free from counter works the same as the regular make it yourself pizza counter, where customers can chose between salad, wrap or sandwich, sauces and then toppings and it is all prepared fresh for you.
The area also has fresh made gluten free pizzas with a variety of toppings for customers to make their own 10″ gluten free pizza (£2.60), and they also have a range of fresh pizzas prepared including pepperoni, Hawaiian and spicy chicken, amongst other toppings.
Hopefully we will see this being rolled out across more stores in the near future, as being able to make your own sandwich or wrap, especially if you just want to grab a quick bite to eat during a lunch break from work, makes life that little bit easier for those with food allergies or intolerances.
Source: Coeliac Sanctuary. 
Tags:
News