M&S add two brand new vegan sandwiches to their range
M&S have jumped on the vegan wagon, launching two new sandwiches that are entirely vegan, alongside a selection of veggie pots.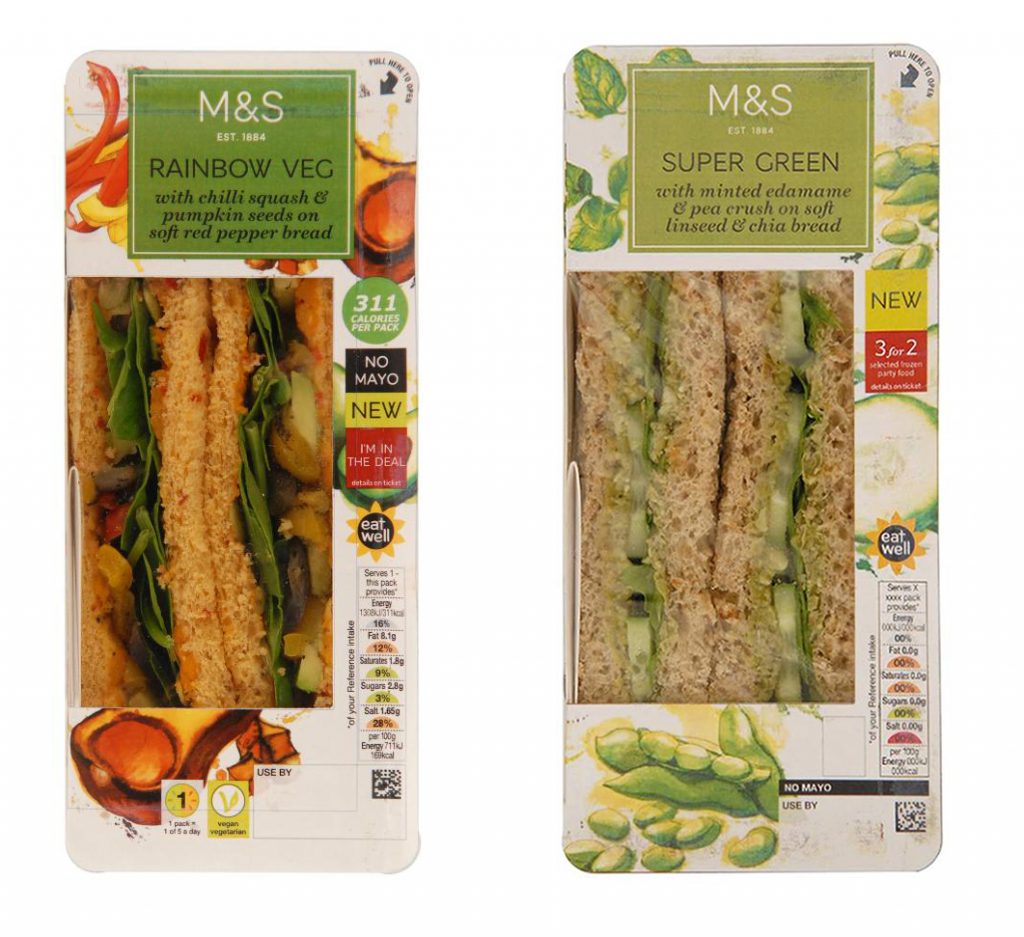 M&S sells over 1.5million sandwiches every week, with over 30 fillings but this is the first time it has sold sandwiches suitable for vegans.
The Super Green sandwich is made up of edamame and minted pea with chia and linseed bread, while the Rainbow Veg sandwich is roasted vegetables and avocado with pumpkin seeds in between red pepper bread. They're each £2.50, and sound pretty darn delicious to us!
Alongside the sandwiches, M&S has also introduced three new veggie pots – two of which are vegan: the Nutty Cauliflower Trio Veggie Pot and the Glorious Greens & Seeds Veggie Pot. It also recently launched a "Nourish Bowl" range, two of which are suitable for vegans – the edamame and black rice nourish bowl and the sweet potato nourish bowl. Each one is £2, and perfect for when you want something healthy and easy to grab-and-go!
Helen Brennan, M&S sandwich expert, said: "We've seen a huge increase in interest from our customers in vegan eating and we noticed there was a gap in the market for food that vegans can eat on the go for lunch.
"We decided to create two new sandwiches that vegans can enjoy – they are so tasty and nutritious I'm sure non vegans will enjoy eating them too!".
If demand for these sandwiches and vegan options are high-enough, hopefully we'll see the range expand further to include even more delicious flavours in the not-so distant future.
If you fancy trying any of the new vegan sarnies, they're available in stores now.
News
,
Products