New gluten-free baking kits coming soon!
New Year Baking Made Easy with Davina Steel's new gluten-free baking kits
Is one of your New Year resolutions to do more baking? Do you always buy shop-bought gluten-free bread and cakes but feel they lack that delicious home-made flavour? Put your baking skills to the test this January and get experimental in the kitchen with Davina Steel's Gluten-Free Baking Kits.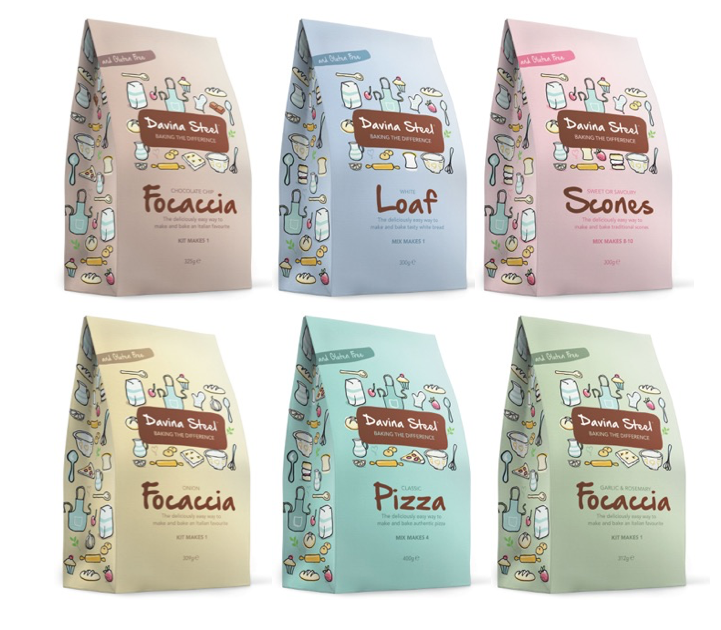 The ideal choice if you haven't got the time or confidence to bake from scratch, Davina Steel's wholesome bread, pizza and cake mixes take all the hard work out of preparing gluten-free goodies and couldn't be easier to whip up. Simply add water, oil and yeast, then mix, rise and bake!
A delicious option for those following gluten-free diets, made using only natural ingredients and free from 13 known allergens, there are six easy-to-make recipes to choose from:
Garlic & Rosemary Focaccia, Onion Focaccia, Chocolate Chip Focaccia, White Loaf Mix, Pizza Base Mix (makes four pizzas) and Scone Mix (makes 8-10 scones).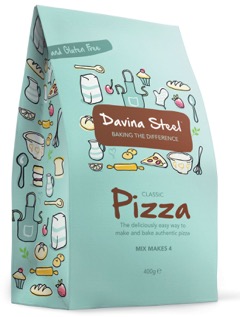 Each kit boasts a two-year shelf life so you can stock up your larder knowing that you can enjoy preparing the tastiest bakes whenever you fancy, with minimum mess and fuss!
The Focaccia Kits come in 300g kits, RRP £2.99,  while the White Loaf Mix (300g), Pizza Base Mix (400g) and Scone Mix (300g) RRP £2.49. The Garlic & Rosemary Focaccia and Pizza Base Mix is now available in Sainsbury's, while the full range is available from Ocado.
For more information on Davina Steel visit www.davinasteel.com.
Follow us on Facebook, Twitter and Instagram for all the latest recipes, news and features from Gluten-Free Heaven.
Tags:
Gluten-Free Baking
,
News
,
Products