New gluten-free cookie sandwiches launched
New gluten-free cookies & cream sandwich range has launched into Boots stores
A new gluten-free biscuit range has been launched from Gato & Co this month called 'Cookies N Cream'. Described as "a modern twist on classic cookie sandwiches", the new range is both gluten-free and vegan.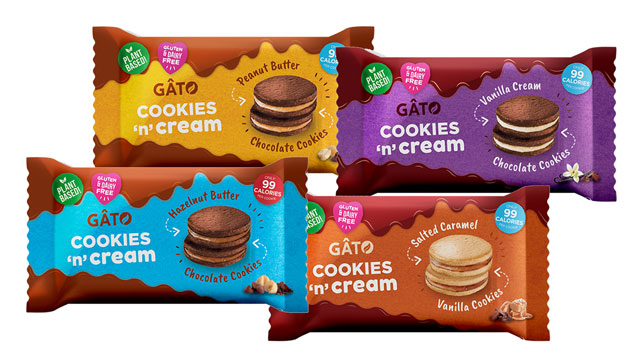 Made with gluten-free oats and ground almonds, there are four different flavours in the range: Vanilla Cream Chocolate, Peanut Butter Chocolate, Hazelnut Butter Chocolate and Salted Caramel Vanilla.
The new range is available in Boots at an RRP of £1.59 for a two-pack.
Explore more of the latest gluten-free products
Follow us on Facebook, Twitter and Instagram for all the latest recipes, news and features from Gluten-Free Heaven.
Comments
Tags:
Biscuits
,
Cookies
,
News
,
Products