The new oat milk is suitable for both gluten-free, nut-free and vegan diets
New oat drink, PureOaty, is now available across the UK. The new 'Barista Style' oat milk is made from oats, water, sunflower oil and salt, which is a great new plant-based and GF alternative for coffee shops to use.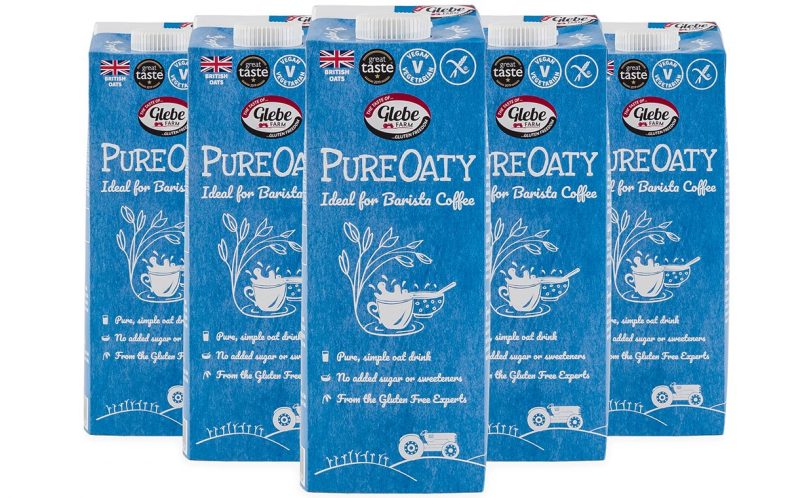 The UK company behind it, Glebe Farm, say it can be used in more than just hot drinks, such as in cereals, sauces and baking.
Using only pure British oats, PureOaty is not made from a concentrated oat syrup base like many other oat drinks.
Buy now from Holland & Barrett
The new drink is available for cafes and coffee shops to use, but customers can also buy cartons directly from Holland & Barrett for £1.99.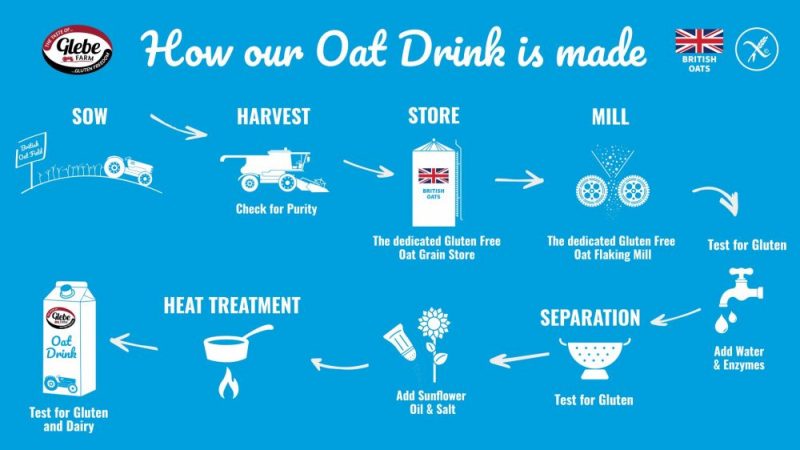 Director of Glebe Farm, Rebecca Rayner shared more about the new product:
"With the plant-based market continuing to grow at a pace, baristas require products that accurately replicate the characteristics of milk.
PureOaty ticks both the box of the barista from a performance angle, as well as delivering a deliciously creamy coffee with body and mouthfeel to their customers.
We are particularly proud that it is made on our farm in Cambridgeshire and only uses British oats. As such, PureOaty never comes from concentrate and is always freshly made on our farm, packed and delivered to customers."
Explore more of the latest gluten-free products
Follow us on Facebook, Twitter and Instagram for all the latest recipes, news and features from Gluten-Free Heaven.