New gluten-free pie range from The Original Baker
The Original Baker have released a new gluten-free pie and quiche range!
A new gluten-free pie range has been released! Three pies and four quiches have been added to The Original Baker's gluten-free range, with more products expected to be launched soon.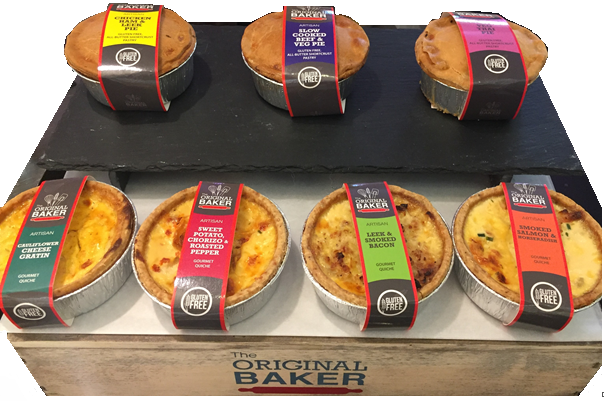 The Original Baker, a Yorkshire-based food company who supply quiches, pies, pasties and sausage rolls to retailers and eateries across the UK.
The company have now added seven gluten-free products to their range, all using crisp all-butter gluten-free pastry.
There are three pie flavours available; Slow-cooked Beef and Veg, Chicken, Ham and Leek, and Thai Veg.
And the four quiche flavours available are Cauliflower Cheese Gratin, Smoked Salmon and Horseradish, Leek and Smoked Bacon, and Sweet Potato, Chorizo and Pepper.
You can get your hands on these new pies from stockists across the country. For a full list, see The Original Baker's stockist list.
Fancy making a gluten-free pie yourself? Have a look at our pie recipes. Or read about other new gluten-free products here.
To receive carefully-selected seasonal gluten-free recipes and news every month to your door subscribe to Gluten-Free Heaven today!
Comments
Tags:
News
,
Pie
,
Products