New gluten-free quark bars from YAAR and Beyond Bread
Popular gluten-free bakery Beyond Bread partners with YAAR, the award-winning British brand behind quark bars
This week only there is a pop-up between 11am-3pm until Friday 20th September where you can try them for yourselves. The pop-up takes place at Beyond Bread in Fitzrovia and each day the first 100 customers get a free bar, which you can then customise.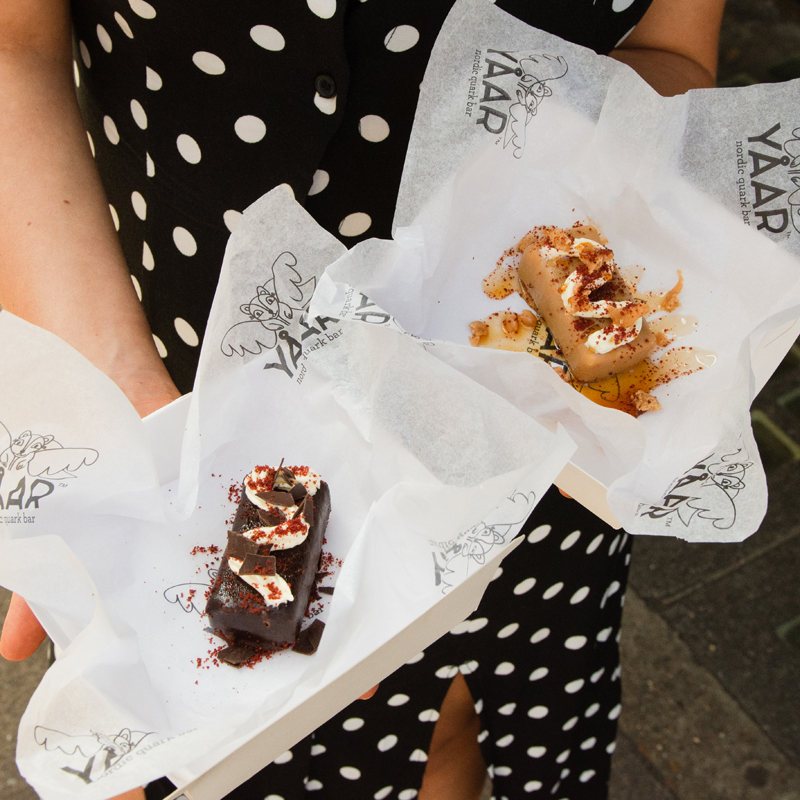 The bars and toppings on offer include:
Cloudberry YAAR bar: A creamy vanilla quark core infused with cloudberries, which are a Nordic floral superfruit, coated in a caramel glaze. Topping: Cloudberry jam
Vanilla YAAR bar: A velvety vanilla quark filling coated in smooth Belgian milk chocolate. Topping: Dark chocolate shards
Toffee YAAR bar: Silky vanilla quark centre with a heavenly toffee glaze. Topping: Toffee sauce and pieces of organic toffee fudge
Bonus topping: Beyond Bread's Red Velvet Crumb, which can be sprinkled on any of the flavoured bars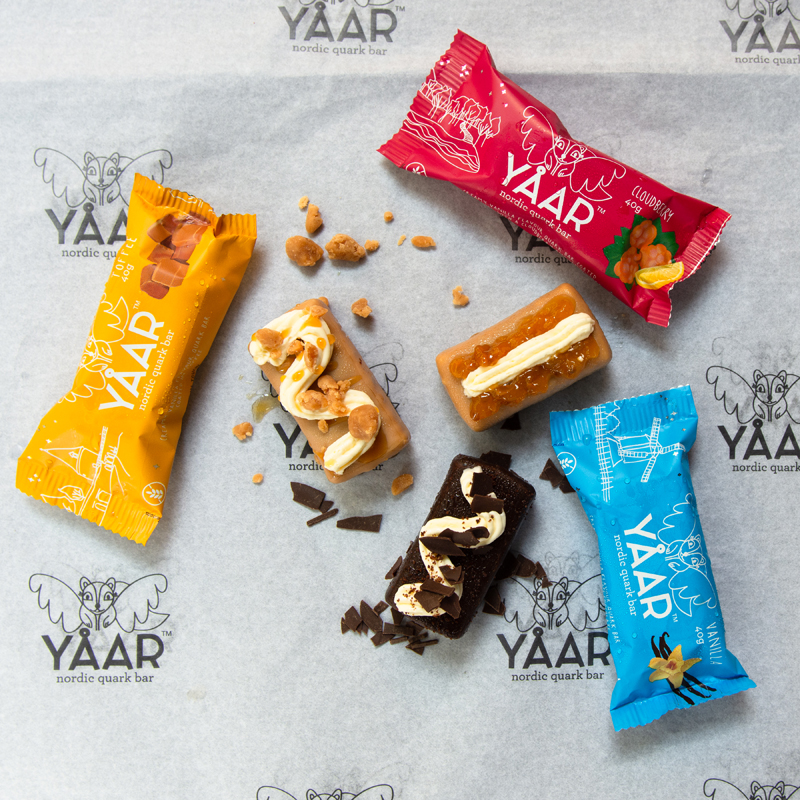 The new YAAR bars are made from nordic quark, a fresh dairy product made by curdling then straining milk – similar to cheese. The flavours you can find in stores are Vanilla, Cloudberry and Toffee, with each bar being about 140 calories.
They are available in over 100 Sainsbury's stores, Ocado and Whole Foods. For more information on finding YAAR click here.
Tags:
News
,
Products