NHS To End Gluten-Free Food Prescriptions For Norfolk Coeliac Sufferers
In a bid to save money, cash-strapped health bosses have announced plans to cut gluten-free products from coeliac patients' prescriptions in Norfolk.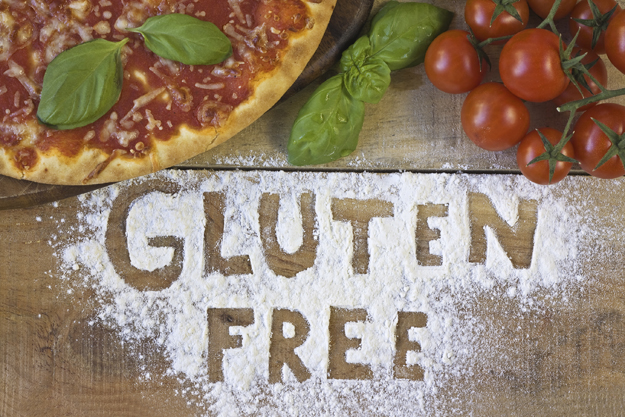 Norfolk is currently the largest area in England where gluten-free products are currently prescribed to people with coeliac disease. However, in July, the North Norfolk Clinical Commissioning Group (NN CCG) decided they would stop funding gluten-free food prescriptions.
The chairman of the group explained that;
"Today these products are widely available from all supermarkets and are sold to the public at prices that are considerably lower than the NHS is charged when bought for use on prescription – in some cases less than half the price. There are also many other alternative sources of carbohydrate that do not contain gluten, for example rice and potato. It is also not equitable that some people are able to receive a significant amount of food on prescription while others, who may have special dietary needs, are not".
However, Coeliac UK , the world's oldest and largest coeliac disease charity are concerned that  research has shown gluten-free staple foods in supermarkets are three to four times more expensive than gluten containing equivalents. And contrary to commonly held assumptions, gluten-free staple foods are not readily available to purchase in budget supermarkets and corner shops, and therefore it cannot be assumed that all people with coeliac disease will be able to purchase gluten-free in their local shop.
Another concern for the charity is that is may mean that for people on low incomes or who cannot access large retail stores which stock staple gluten-free foods, and for whom access to prescription gluten-free products is particularly vital, they will struggle to be able to afford food that meets their dietary requirements.  They have also warned that those affected would be at risk of developing more serious health conditions later in life at greater expense to the NHS.
Sarah Sleet, chief executive of Coeliac UK, said:
"The decision is being based on budgets rather than patient need. Research has shown that keeping to the gluten-free diet is greatly improved with the support of prescriptions for gluten-free staple foods, particularly for the most vulnerable who cannot afford expensive gluten-free foods. Coeliac UK believes that the provision of gluten-free staple food on prescription is a vital element of the support offered by NHS England to these patients."
Tags:
Gluten-Free Diet