Oatly add dairy-free crème fraîche and vanilla custard to UK product range
Swedish brand Oatly, who specialise in creating a range of oat-based dairy alternatives have expanded their range of vegan dairy alternatives to include a brand new crème fraîche and a delicious vanilla custard…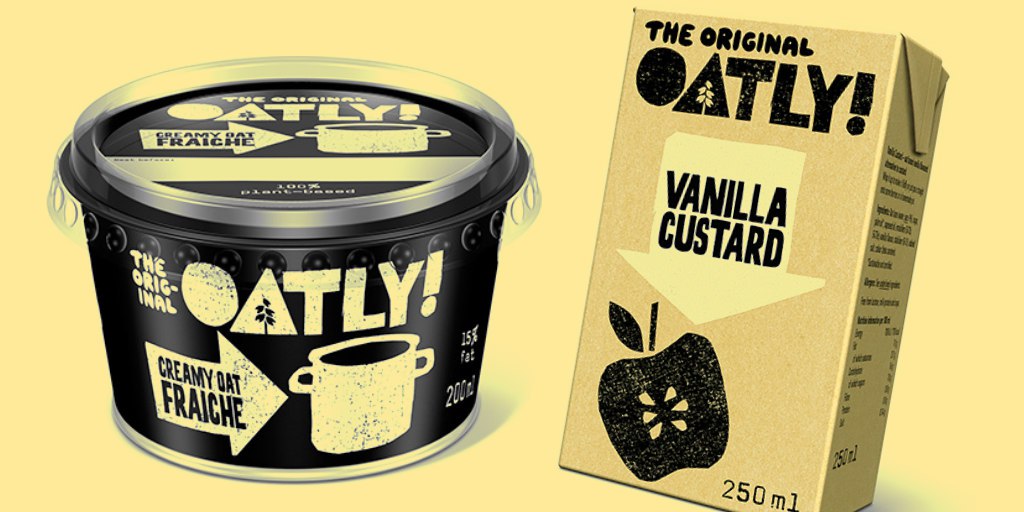 Swedish brand Oatly, who already have a wide range of oat-based drinks, desserts and creams available in the UK have added two more delicious products to their dairy-free range; crème fraîche and vanilla custard – which are both currently available to purchase in Tesco stores.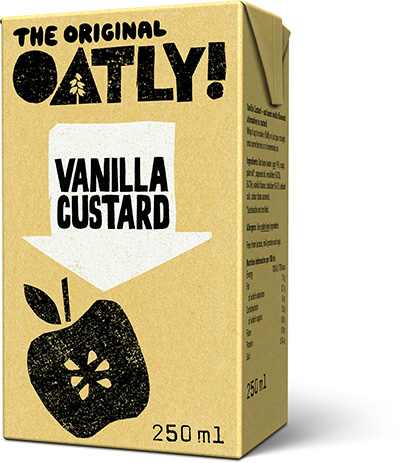 This is welcome news for dairy-free dieters as apple pie and crumble season is upon us, as their vanilla custard is the perfect thing to accompany your pies and tarts. You can whip it up to make it fluffy or just pour straight onto some berries from your garden, or that apple pie you were thinking about making! It's completely vegan and contains 0% trans fat and only 3% saturated fat, and contains no milk, soy, rice, nuts or almonds.
Ingredients
Oat base (water, oats 10%), sugar, palm oil*, rapeseed oil, emulsifier (E472b, E472e), vanilla flavour, stabilizer (E415), salt, colour (beta carotene).
*Sustainable and certified.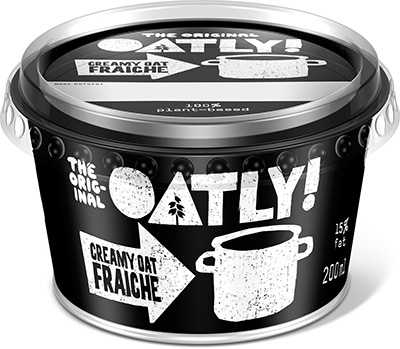 Custard isn't the only new exciting product coming from Oatly this autumn, as they have a fresh new product hitting the shelves in the form of their creamy crème fraîche, which is perfect for use in both hot and cold dishes. Add it to pasta sauce to make it extra decadent, add it to mash or serve it with fresh fruit for a tasty, filling snack.
Ingredients
Fermented oat base (water, oats, fermentation culture), vegetable fat (palm and rapeseed), potato starch, emulsifier (E472e), stabilizer (E407), acid (malic acid, lactic acid), calcium.
To find which stores are stocking Oatly's new products, please click here. For more information, please visit www.oatly.com. 
Tags:
News
,
Products