Organic wines free from preservatives
There is a lot of confusion about different wines. What is the difference between organic and non-organic? Which of the latter taste better? Which are without sulphites? Find out more about organic wines here…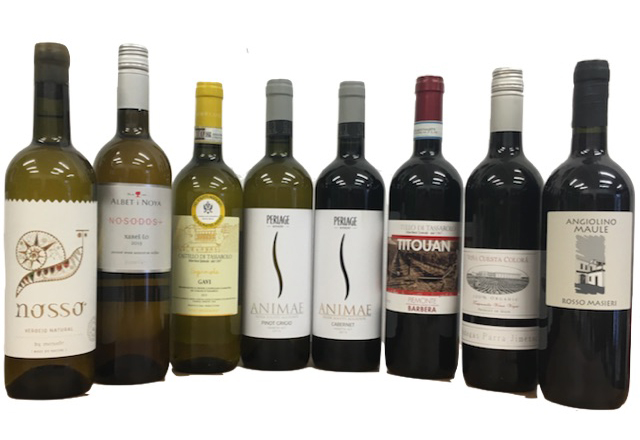 Organic wines are those made of grapes that were grown organically. It means no pesticides, herbicides or artificial fertilisers. Does this mean no preservatives? No, it doesn't.
Many winemakers, especially those engaged in mass production, are adding sulphites (or sulfites, or preservatives to you and me). They are added to protect the wine from oxidation, prevent from spoilage, mask the unwanted flavours and to help keep the wine for as long as it is possible. Conventional mass-produced wines have a lot of them. They can cause migraines, asthma attacks and various allergic reactions. Allergy-sensitive people can feel them the most.
Organic viticulture and winemaking standards ensure that minimum amounts of sulphites are added, generally lower than 100 mg/l. That is why organic certification is important.
Yet for those people who are really sensitive it is not going to be a solution – they need sulphite levels to be lower than 45 mg/l.
The answer lies with natural wines or sulphite-free wines as they are truly preservative-free. Those wines can only have naturally occurring sulphites (low amounts occur during fermentation), so the levels are below 10mg/l.
Use the code FreeFrom10 to get an extra 10% discount on sulphite-free cases. Try these pure preservative-free wines. Drink organic!
Provided by Organic Wine Club, which is UK's first wine club solely dedicated to organic wines. Organic is not just an increasing trend, it is a way of life for many who look after themselves and care about the environment. This wine club delivers on taste, value for money and health aspects of wine shopping. Great wine is not a goal in itself, but is a perfect partner for culinary delights, cooking adventures and social gatherings. Organic Wine Club's mission is to help people to drink less but better wines!

You can read more about sulphite-free wines at Organic Wine Club website and should you wish to try – here is a link to a comprehensive collection of preservative-free wines that are also delicious.
Tags:
News
,
Products