Papa John's release new Gluten-Free pizza bases!
Papa John's release Gluten-Free pizza bases made using butternut squash
Papa John's have announced new gluten-free pizzas, to coincide with Veganuary! While us gluten-free-ers aren't all vegan (sigh), we can't help but be excited at the news of a GF pizza base on offer at Papa John's…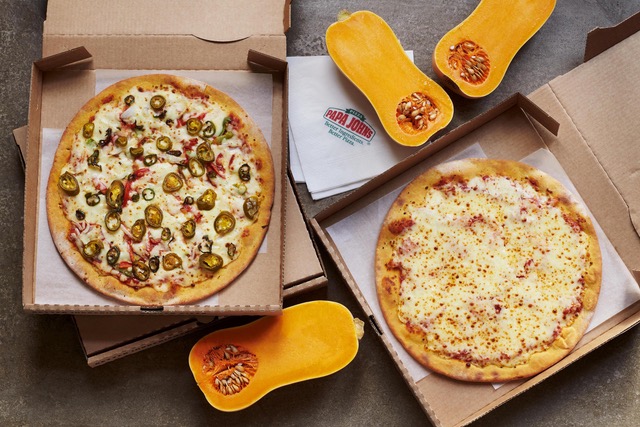 Using butternut squash, the new GF pizza bases, are on offer from this January and will be available as an option on selected medium-sized pizzas (with gluten-free toppings) for an additional £1.50.
While being listed as gluten-free, Papa John's have noted that the pizza will still be prepared in an environment that contains gluten which means cross-contamination may occur whilst preparing orders. Therefore this product is not actually suitable for coeliacs!
Papa John's shared the news alongside four new vegan options. "Further recognising the need for alternative dietary requirements and in a first for the brand, Papa John's is launching a *Butternut Squash Base. With health kick resolutions in full swing, pizza lovers across the nation can continue to make healthier choices, whilst still enjoying a delicious takeaway treat. The Butternut Squash base is available with all medium pizzas with gluten-free toppings."
Follow us on Facebook, Twitter and Instagram for all the latest recipes, news and features from Gluten-Free Heaven.
Tags:
Gluten-Free Pizza
,
News