Pieminister announce the launch of their first vegan pie
Pieminister has been making pies for nearly 15 years and every single one of them –  from their gluten free range to their classics – is famed for its buttery pastry. So, to create a vegan version good enough to live up to the Pieminister name has been one of their biggest challenges so far. But after nearly a year of mixing, rolling and baking, the family of pie-makers believe they've created the most delicious vegan pastry they've ever tasted.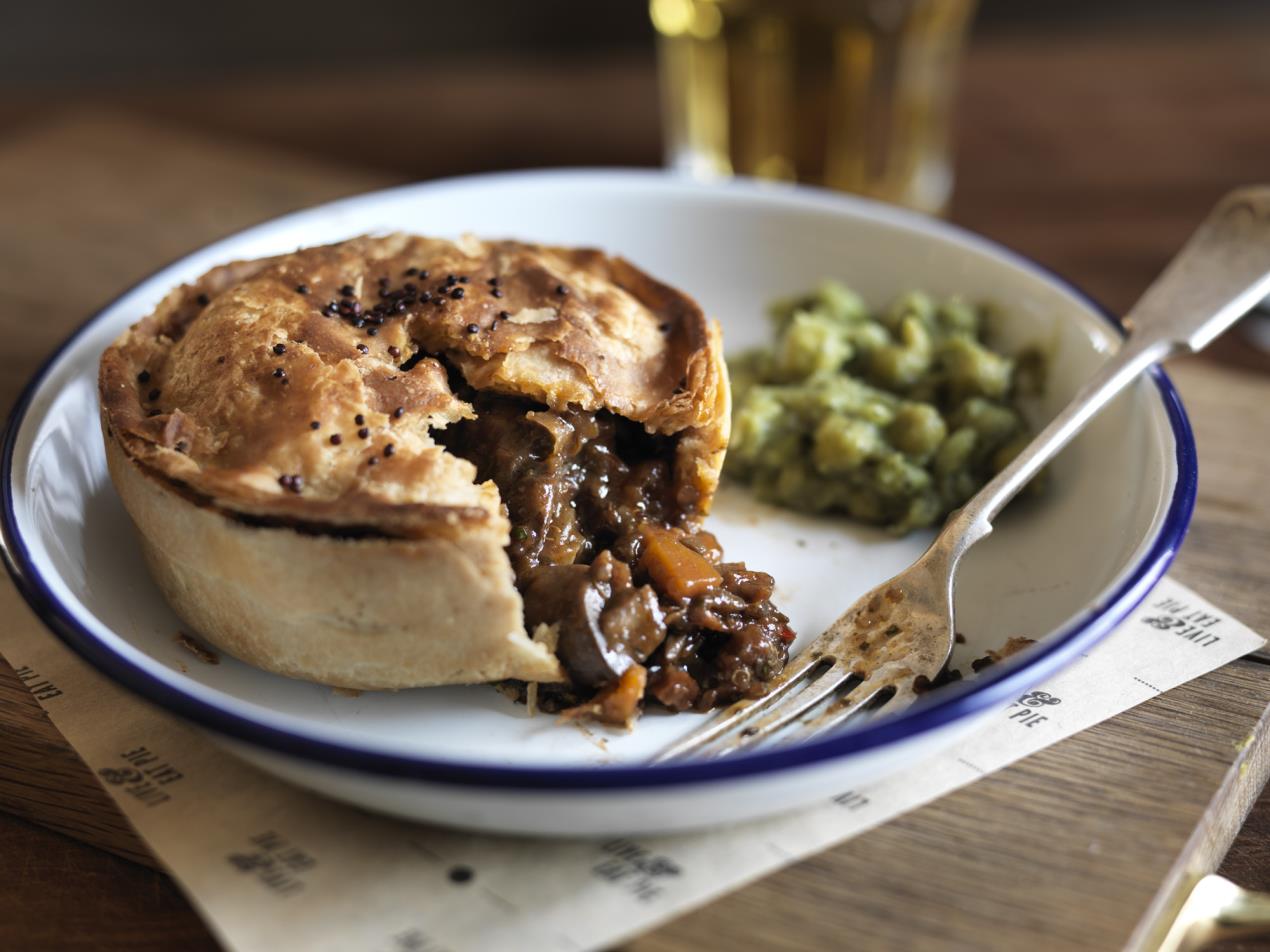 Enter Kevin, Pieminister's first vegan pie, made with British chestnut mushrooms, tomato and red wine with baby onions, red quinoa, and thyme. A full-bodied, rich ragu-like filling in a crisp pastry, Kevin has all the taste, texture and depth of flavour enjoyed in a well-made traditional British pie. Great for vegans and vegetarians looking for a quick and delicious dish to tuck into, Kevin is registered with the Vegan Society and carries their trusted Vegan trademark. And as plant-based eating grows in popularity in the UK, Pieminister hopes this pie will not only appeal to the growing vegan community but also encourage others to give veganism a go.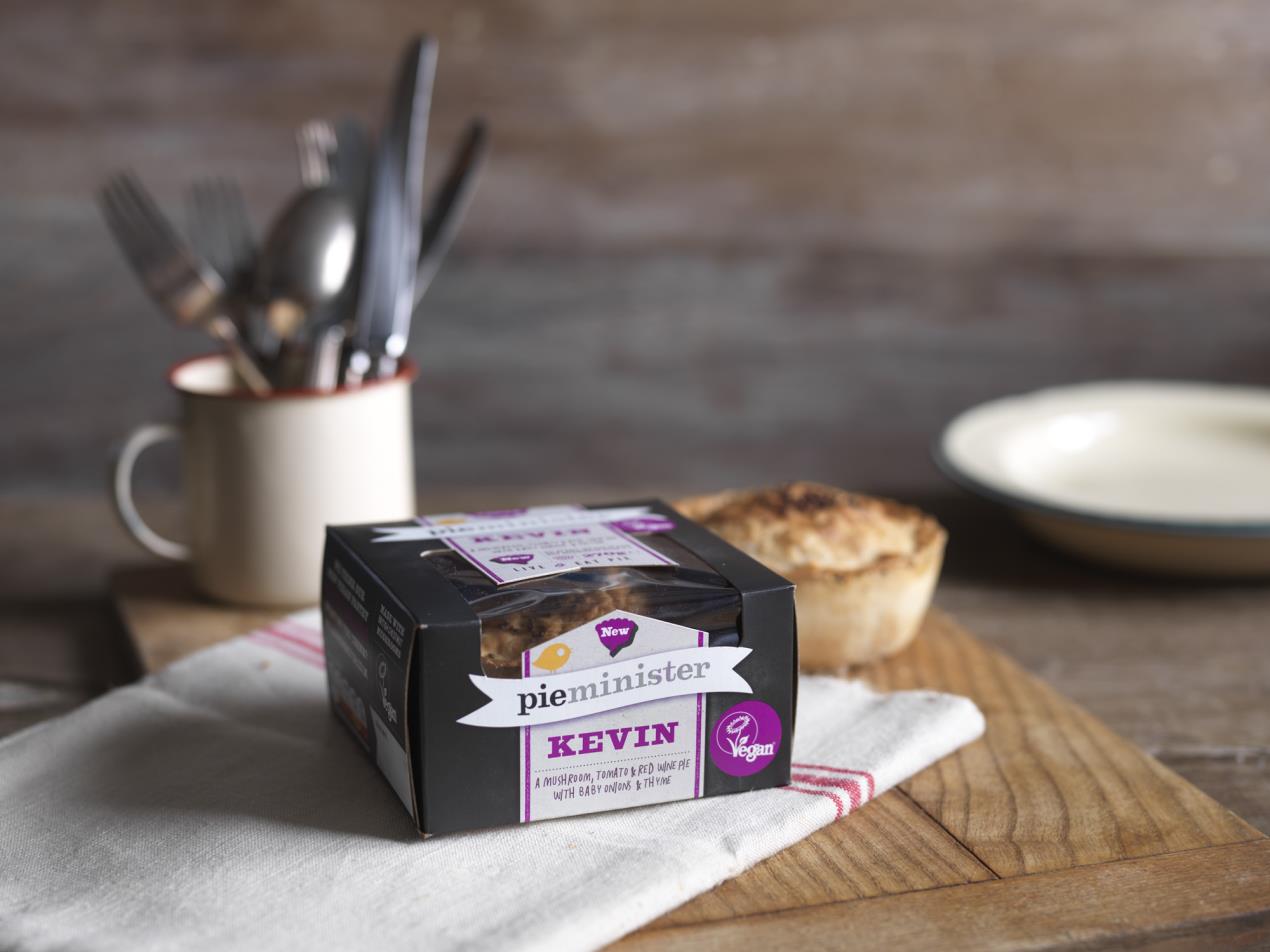 Dominika Piasecka, spokeswoman for The Vegan Society, said: "We are delighted to register Pieminister's very first vegan pie with our Vegan Trademark. The move shows just how much the demand for plant-based food has grown, and we are confident that it will be very warmly welcomed by the vegan community."
"Retailers should remember that vegan products are not exclusively for vegans; in fact, they're suitable for most diets and religions, and often constitute a safe food option for all. Offering vegan options opens up the potential market to not only half a million vegans in Britain, but also to a million more vegetarians, the huge number of meat and dairy reducers, the lactose intolerant, and others who simply enjoy vegan food from time to time."
To coincide with Veganuary's 'Try vegan for a month' campaign, Kevin will be available from the start of January 2018.
It will be on the menu in Pieminister's restaurants and cafes and in selected Waitrose branches and independent food retailers nationwide (270g, RRP £2.80). The pies can also be delivered directly through Pieminister's online shop and through Ocado.
Tristan Hogg, Pieminister co-founder says, "We believe everyone should be able to indulge in a really good pie and having nailed our classic and gluten-free pastries, we thought it was high time we created a 100% plant-based recipe. We're really pleased with the result and think even the most carnivorous customers might be very pleasantly surprised by Kevin – we're hoping it will inspire a few Veganuary pledges in 2018 too!"
In Pieminister's growing number of restaurants, Kevin is joined by Roots Manoova, which also carries the Vegan Trademark. This is a vegan and gluten-free main course skillet of roast root vegetables, quinoa and red wine baked with a crisp potato top. Aside from the two mains that carry the Vegan Trademark, Pieminister also offers a selection of vegan side dishes, like 'Roots & Slaw'.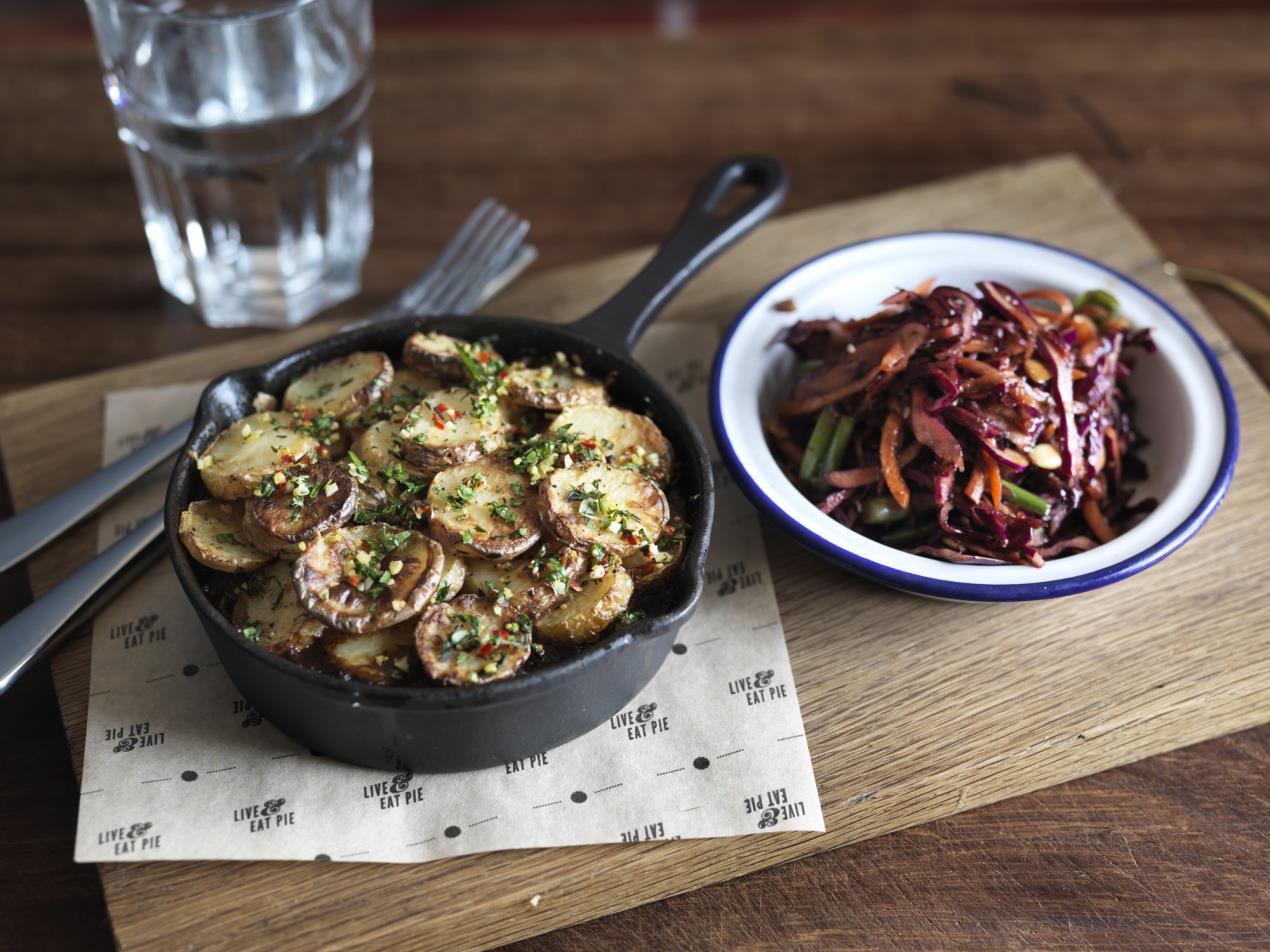 Follow @pieminister on Twitter and Instagram or pieministeruk on Facebook. #KevinVegan
Tags:
News
,
Pie
,
Products