Premium nut butter brand Pip & Nut is making its first foray into the fast-growing world of dairy-free milk alternatives with the launch of three delicious almond milk drinks.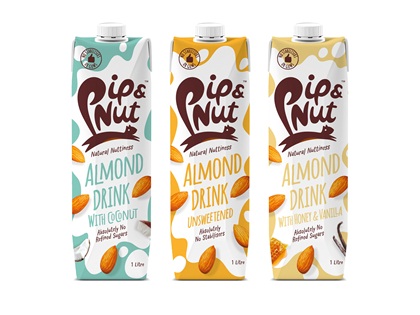 Set to land on shelf from 24 June, the new range of mylks contain no refined sugar, and have a gorgeous golden colour from the use of roasted almonds.
The drinks will be available in honey & vanilla, coconut and unsweetened flavours, and will retail at £2 per litre. The drinks will also be available from Ocado.com and Whole Foods Market this month, as well as Holland & Barrett from August.
For more information, please visit www.pipandnut.com.