Pret a Manger Introduces New Veggie & Vegan Options
It's even easier to grab a bite to eat on the go now as Pret A Manger announce they will be launching a new selection of bright, vibrant and flavoursome vegetarian and vegan snacks, sandwiches and breakfasts as demand for meat-free options continues to grow…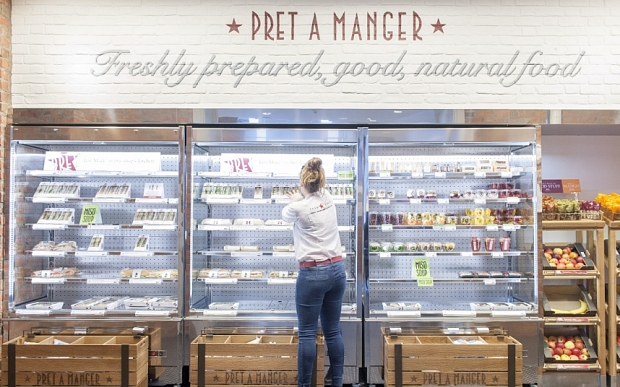 With demand for delicious meat-free food on the rise, Pret is launching a new selection of bright, vibrant and flavoursome options this spring – perfect for veggies, vegans or those just looking to eat a little less meat! As well as the permanent new menu items, Pret's food team has been busy developing some exciting new veggie and vegan monthly Chef's Specials too.
Recently, sales of vegetarian products saw double-digit growth as customers sought to cut down on their meat consumption. Pret sold 17,000 units each week of their new beetroot, squash and feta salad, outstripping the chicken and salmon options also on offer. Avocados, which are in favour with trendy foodies everywhere, were the chain's fastest-growing ingredient, with customers consuming 5m of them in salads and sandwiches last year.
Clive Schlee, Pret's chief executive, said almost 10,000 customers voted on social media on options for improving the chain's vegetarian range. Pret will convert a branch in London's Soho into a veggie shop and branches of the privately owned chain will sell two vegetarian special options each month over the summer.
Schlee said: "Last year thousands of customers told us they were trying to eat less meat. This year we have challenged ourselves to increase our vegetarian options in all shops, as well as opening a veggie-only pop-up shop to learn more from our customers."
PRET'S NEW MEAT-FREE MENU
Acai Breakfast Bowl, £2.49 (vegan) – a bright and colourful bowl of acai berries mixed with banana and layered with gluten-free granola, banana slices, grated apple and pomegranate. As well as being vegan-friendly, this breakfast bowl is also dairy-free and made without any gluten ingredients
Dairy-Free Bircher, £2.49 (vegan) – another dairy-free breakfast bowl, this bircher mix combines coconut yoghurt with granola, shredded apple and berry compote. The bircher is topped with fresh pomegranate seeds
Chana Chaat Flat Bread, £3.75 (vegan) – an Indian flat bread with chana chaat chick peas, mango compote, coconut yoghurt, red pepper, spinach and coriander
Mushroom & Avo Sushi Salad, £4.50 (vegan) – a salad based on the popular Hawaiian poke bowls; Pret's version includes marinated mushrooms, avocado, rice, pickled cabbage and poke dressing
Kitchen Garden Salad, £4.50 (veggie) – a picnic-perfect salad bursting with beetroot, radish, watercress, boiled egg, potato salad and cucumber
Red Tapenade & Avo SuperBowl, £4.50 (vegan) – the newest addition to Pret's SuperBowl range, this vegan option includes chunks of avo, red tapenade, baby kale, tomatoes and seed mix on a bed of lentils and British quinoa
Falafel & Halloumi Hot Wrap, £4.25 (veggie) – an old Pret favourite, this hot wrap is returning with a new recipe twist. As well as falafel and halloumi, the wrap also includes red tapenade, red pepper and delicious crispy onions
Cookies, £1.25 (veggie) – Pret's new Double Chocolate & Orange Cookie, Fruit, Oats & Spelt Cookie and Cacao Nib & Ginger Cookie are freshly baked in shops and available from the counter as a delicious sweet treat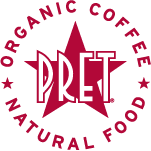 Look out for the launches on 10th May, 7th June, 5th July and 2nd August. For more information, please visit Pret a Manger's website at www.pret.co.uk/en-gb/spring-launch-2016. 
Tags:
News