Scientists claim to have discovered cure for food allergies
Scientists at the University of Saskatchewan say they may have discovered a cure for food allergies after developing a new immunotherapy technique.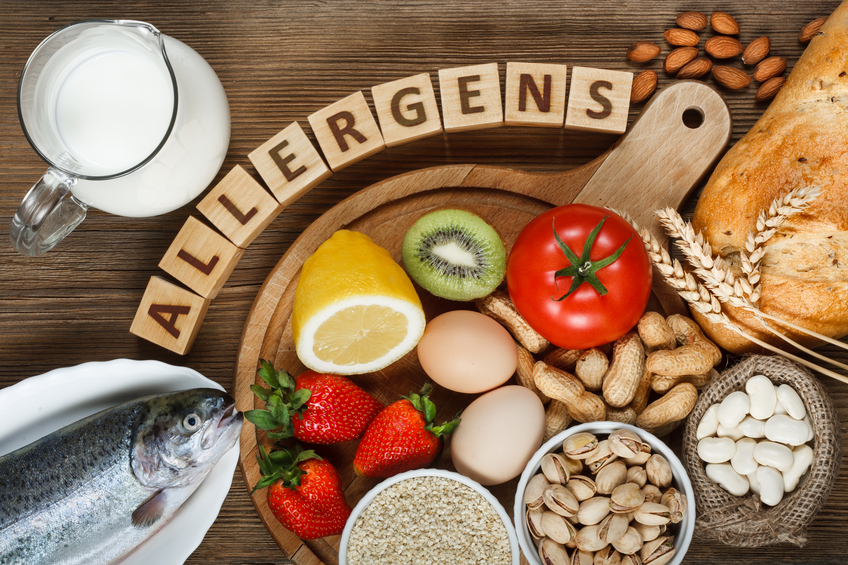 A new immunotherapy technique has been developed that nearly eliminates the allergic response to peanut and egg white proteins in food-allergic mice, reducing the anaphylactic response by up to 90 per cent with only one treatment.
Anaphylaxis, defined as a severe rapid-onset allergic reaction, can be life-threatening and treatment options are limited. Using the new technique, the researchers were able to nearly eliminate the allergic reaction in mice by converting allergen-sensitive immune cells into cells that mimic the response seen in healthy, non-allergic individuals.
"We found that we can reverse allergic disease in animal models asthma and food allergy induced anaphylaxis," said professor John Gordon, the lead scientist behind the discovery just published in the current issue of the Journal of Allergy and Clinical Immunology.
"It's quite remarkable actually it is a mouse model and this needs to be translated into humans but it's the first time I believe that anybody has shown that we can successfully reverse that sensitivity and that lethality of peanut allergies, egg allergies and food allergies in general."
The discovery involves generating a type of naturally occurring immune cell that sends a signal to reverse the hyper-immune response present in allergic reactions. That signal triggers another "off switch" that turns off reactive cells further along the allergic pathway.
The findings open the door to test this new allergy treatment in "humanized mice" — mice with non-existent immune systems implanted with cells from a human immune system, for example, from a peanut-allergic person. With Health Canada approval, the first human trial could begin in about one year, Gordon said.
"This discovery reverses food allergies in mice, and we have many people with allergies volunteering their own cells for us to use in lab testing to move this research forward. We predict the treatment could be on the market within the next five to 10 years," said Gordon, who is also a research leader in the Allergy, Genes and Environment (AllerGen) Network.
Whilst they are optimistic that their research will help many people with food allergies, they cannot garauntee that it will be successful for everyone with food allergies due to the complicated nature of these illnesses. "Even if we only cure 25 per cent of subjects, we will dramatically improve the health of those individuals, and also reduce healthcare system expenses."
Sources: Global News, Science Daily
Tags:
News