New search reveals favourite free from brands
The UK's favourite free from products have been revealed following a search conducted during National Free From Week 26th September to the 2nd October.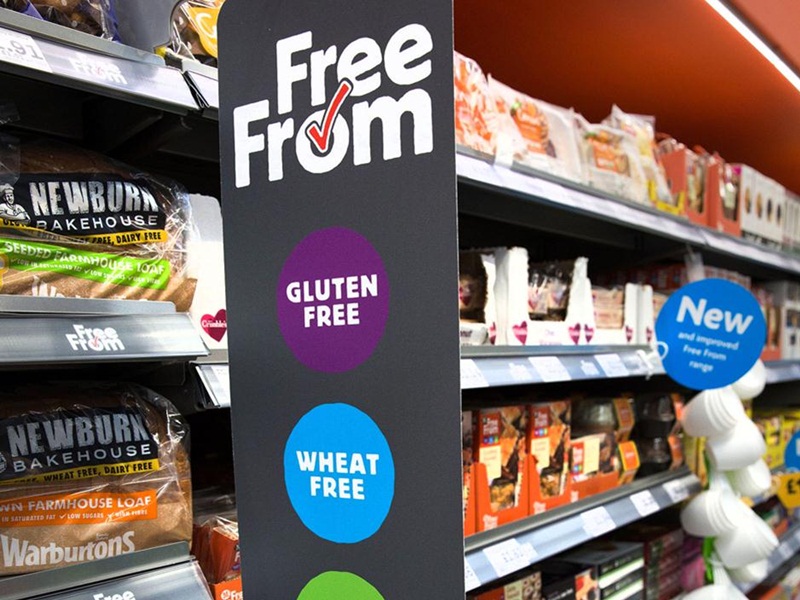 Too Good To Be Gluten Free joined forces with some of the country's leading free from brands to pool opinions and find our most loved products.
The search was conducted through social and via online feedback to Too Good To Be Gluten and other leading brands including Ten Acre Snacks. More than half a million free from fans were reached, and entrants were asked to leave comments or tweet using the hashtag #NFW17 and tag their favourite 'free from' brand.
Sam Benjamin, brand manager at Too Good To Be Gluten Free said: "National Free From Week is all about celebrating free from food, so we wanted to find what the UK's best loved and best tasting free from products are."
The search revealed that the following are our top five free from brands:
Ten Acre
Ten Acre was a firm snack favourite in the search for the best free from brand. The company is an award winning hand cooked crisp and popcorn company which offers a range of flavours, all dairy free, gluten free, free of MSG, vegan, vegetarian, Halal and Kosher certified, and, according to the feedback, great tasting.
Genius
Genius is a well known name in the world of gluten free, offering a range of products from muffins to cupcakes and crumpets. Probably their most famous product is their tasty gluten free bread, in fact the brand was born out of the idea to create a loaf of bread that tastes every bit as good as the gluten alternatives.
Udi
Udi is one of the USA's top gluten free brands, with some of the most popular products being their breads, pastries, mince pies and bagels.
Greens Beer
Launched in 2004, Green's is the UK's first ever alternative grain and naturally gluten free beer. Winner of several awards the Green's range includes the original Discovery Ale, plus Dry Hopped Lager and India Pale Ale, all of which are created with 100% gluten free raw ingredients.
Too Good To Be Gluten Free
One of the UK's leading gluten free pastry brands, Too Good offers a range of desserts, snacks, pies and quiches, all using a signature buttery free from pastry. The brand has won a host of wards for their pies in recent months including Free From Bakery Product of the Year for their pork pie, at the Baking Industry Awards.
Sam said: "It was an incredible response to the search and the feedback we've had really shows how far gluten free food has come in recent years, with respondents talking about the quality of some of the top brands and the selection they offer."
News