Tesco has released a vegan Christmas sandwich!
Tesco has launched its festive sandwich range this week, and it includes a new vegan option – a Bubble & Squeak Roll!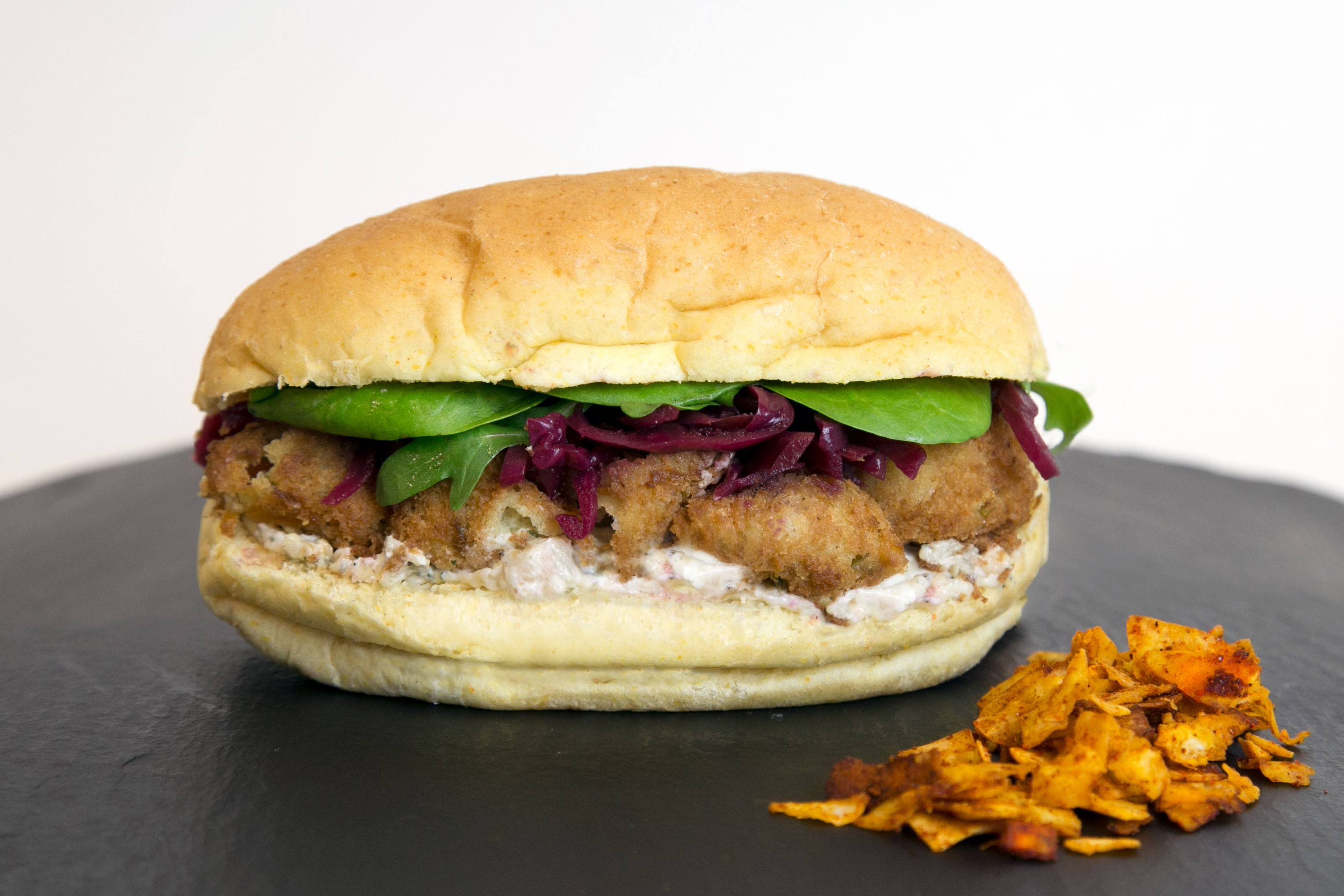 'Tis the season for festive lunch breaks as Tesco launches its new range of Christmas sandwiches, in stores nationwide from Monday 13th November.
Alongside a selection of new and improved Christmas favourites, the lunchtime must-haves include a vegan-friendly finest* Bubble and Squeak Roll, inspired by the flavours of the Great British roast, but without the cruelty!
finest* Bubble & Squeak Roll, £3.50
Tesco's new vegan offering consists of a savoury carrot roll, filled with bubble and squeak fritters and braised red cabbage flavoured with notes of apple, cinnamon cloves and star anise, and is the first vegan option in the Tesco festive sandwich range.
The fritters are complemented with sage and onion stuffing and creamy vegan mayonnaise. For a finishing touch, it comes with a sachet of coconut bacon flavour flakes to sprinkle inside. Delicious!
Other sandwiches in the festive range include a Hog Roast Roll (£3.50), a Beef & Aged Red Leicester Sandwich (£3.00), a Turkey Feast Sandwich (£3.00) and a Turkey & Trimmings Sandwich (£2.35). 
Tesco are joining the likes of Pret A Manger and Boots in releasing a vegan-friendly festive sandwich this year, helping to increase the number of vegan options available in high-street stores and restaurants.
Tags:
News
,
Products