The world's oldest Cornish pasty maker launches gluten-free pasties
The experts at the world's oldest Cornish pasty maker have announced the launch of their first-ever gluten free pasties.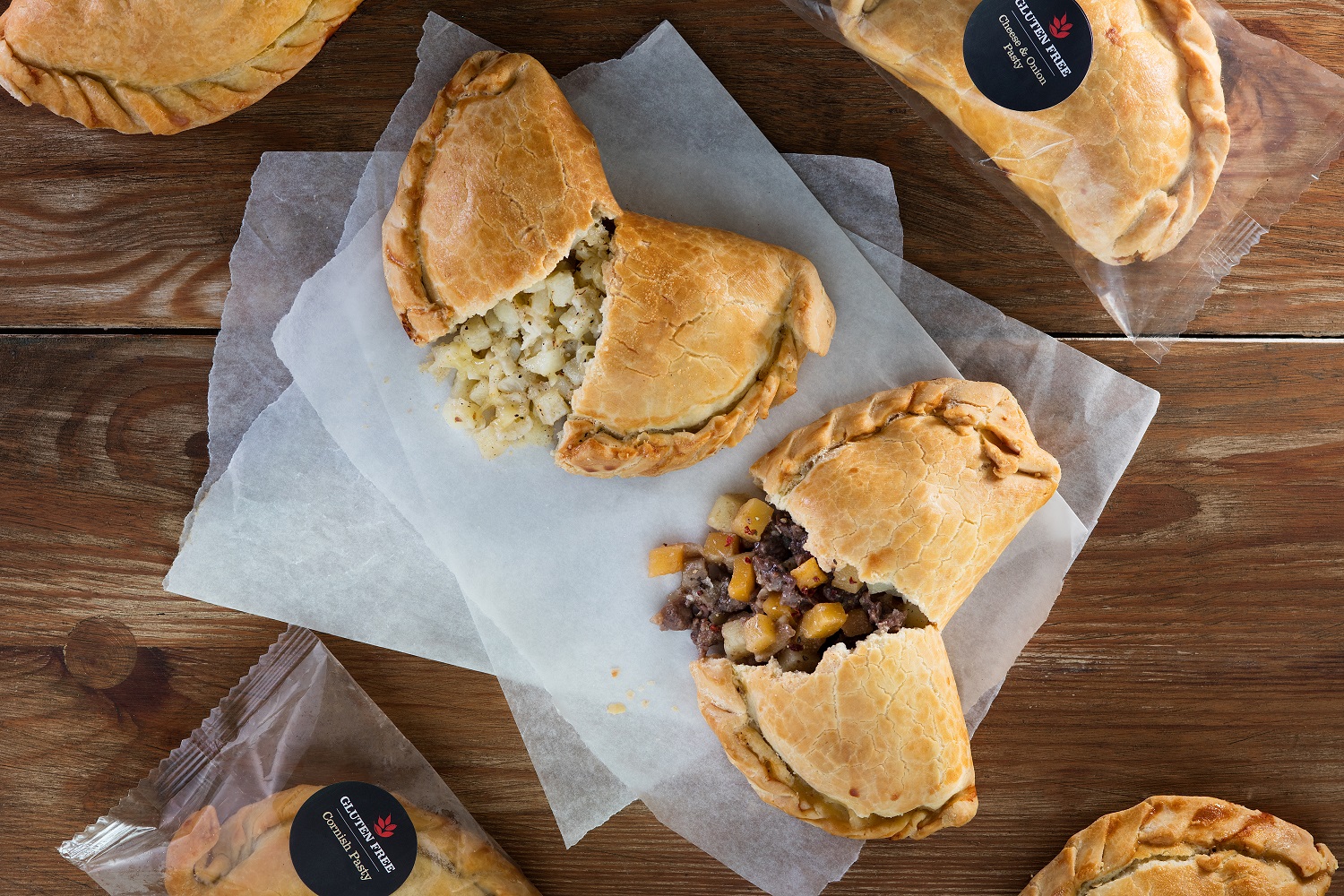 Set to arrive into stores on Saturday 11th November, the two coeliac-friendly traditional bakes have taken Warrens Bakery months to develop. Master Baker Jason Jobling, a long-established crimper who is also Chairman of the Cornish Pasty Association, has taken his years of experience to perfect the perfect gluten-free pastry.
The team has had a busy year of sweet and savoury launches with a strong focus on developing innovative new ranges to cater for even more hungry customers. Available to pick up as a lunchtime treat or quick pick-me-up on the go, the new gluten-free pasties will be £3.95 each, with both meat eaters and veggies catered for and two flavours to choose from – Cheese & Onion and Steak.
Master Baker Jason, commented on the freshly baked batch of new arrivals:
"We have been delighted with the reaction since the launch of our vegan pasties, but still felt that there was a gap in our offering which meant that we couldn't cater for everyone. The new gluten-free pastry has taken a while to perfect, given that gluten gives the stretchiness to dough and we only wanted to launch once we were happy that the pastry retained all of the authentic qualities that have won us so many accolades. The gluten-free arrivals have been developed to match as closely as possible, meaning everybody can now enjoy a convenient taste of the British seaside."
The new gluten-free pasties will be available at selected Warrens Bakery stores across the UK, with 57 bakeries in Cornwall, Devon, Somerset, Bristol, Birmingham, and Hampshire, with the most recent opening in Taunton.
To find your nearest local Warrens Bakery, visit warrensbakery.co.uk .
Tags:
News
,
Products