A two-storey vegan pizzeria is opening in London
The UK's first vegan pizzeria, Purezza, is set to open a second location in London's Camden in February 2018.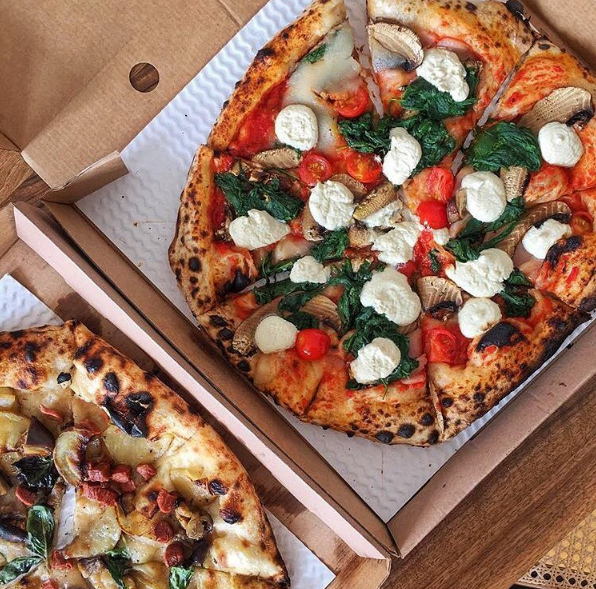 The original branch of the all-vegan Italian eatery is based in Brighton, and opened it's doors in 2015. But now that veganism is booming and the movement is showing no signs of slowing down, the company are expanding into the capital as they open their second venue in The Camden Town, which will be spread over two floors and seat 100 diners.
Purezza completely vegan menu includes delicious dishes such as wholegrain sourdough pizzas, pasta dishes, burgers, as well as a range of gluten-free options. There's even some new additions to the menu to tickle diners tastebuds.
Purezza are proud of their inclusive menu, and say they are 'committed to inclusive eating', and aim to serve high-quality food to all customers, no matter what their dietary requirements are.
A spokesperson added: "Purezza has reverse engineered a number of animal-based foods including vegan meat and cheese in its lab in order to recreate them with plant-based ingredients. It'll offer a range of artisan cheeses, including its famous houseblend rice mozzarella as standard for pizzas.
"It'll also offer 'meats' such as pancetta, mince, and burger patties created with plant proteins."
Stefania Evangelisti, Co-Founder of Purezza added: "London is a hub for both great food and innovation, meaning a London-based Purezza has always been an ambition of ours.
"We are at the tip of the iceberg when it comes to what we can create with plants, and we look forward to having London join us on the journey to see where things can develop next."
If you're not based in London or Brighton then fear not because Purezza has big plans for expanding into more cities in the UK plans as the team is currently seeking investment to help them grow.
Tags:
News