UK supermarket Iceland adds 'bleeding' vegan burger to freezers
UK Supermarket Iceland has created a realistic plant-based burger that even appears to 'bleed' in a bid to cater for the growing popularity of flexitarianism.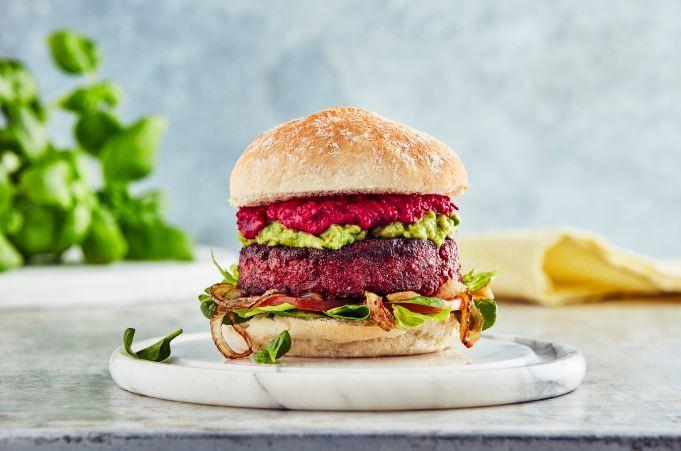 Speaking to The Sun, Iceland's executive chef Neil Nugent said: "This is our first foray into our own-brand vegan. It's been a real challenge to get the succulence right".
Called a No Bull burger, it is made of soya protein and coloured with beetroot extract and paprika to make it look meaty and 'bleed' like the real thing.
Neil Nugent, Head Chef at Iceland, said: "We pride ourselves on food innovation and always love a challenge in the kitchen. After seeing the popularity of these vegan burgers in America, we were inspired to create the No Bull burger, which is perfect for UK freezers."
We've tested different textures and recipes in order to create the perfect no-meat meaty burger. You'd really struggle to tell the difference, it grills just like a regular burger so is brilliant for BBQ season this summer."
Iceland are not the first company to release a 'bleeding' vegan burger in the UK –  in early 2018 Moving Mountains® launched the UK's first ever meatless raw 'bleeding' burger into supermarkets and restaurants.
The burger patties will retail at £2 for a pack of two, and will be arriving on store shelves from the 9th of April.
Tags:
Burgers
,
News
,
Vegan