UK's biggest gluten-free pasty factory opens in Pool
One of Cornwall's leading businesswomen has opened the largest 100 per cent gluten free pasty factory in the UK.
Subscribe to Gluten-Free Heaven magazine today and you will save a huge 35% off the cover price! Treat yourself or a friend this Christmas! ORDER HERE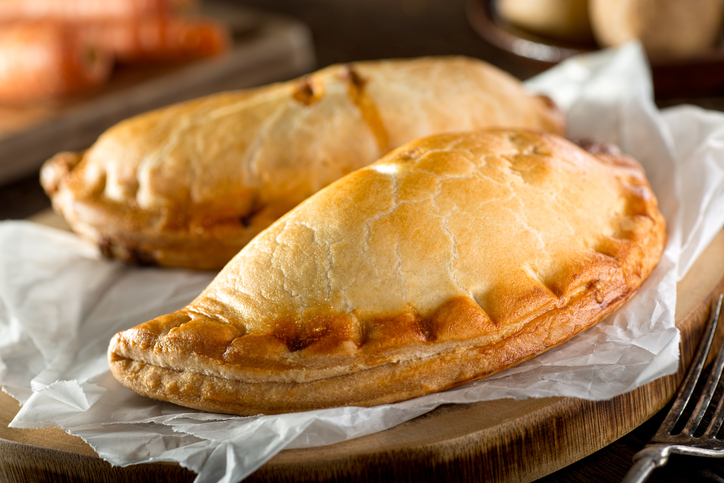 Marion Symonds set up the Made Marion Gluten Free bakery at Pool's Duchy Business Centre and now produces traditional Cornish pasties fit for celiacs and gluten intolerant consumers.
"It's so difficult for gluten intolerant people to find anywhere that's completely safe," said Mrs Symonds. "Some people will drive 45 minutes to a shops where they know they can buy gluten free food stuff.
"You can now go to a whole bakery with your family without feeling left out and have cakes and pasties and feel normal."
Mr Symonds set up Portreath Bakery 30 years ago and now employs 47 staff, including 12 new jobs at the Made Marion Gluten Free factory.
The keen baker said being gluten free has become that little bit more difficult and costly after the NHS stopped paying for gluten free foods and diets.
The businesswoman, who made a £500,000 investment in the site next to her Portreath Bakery at Pool and the world's first pasty drive-thru, said the project has been three to four years in the making and involved a lot of training, research and working with experts in Italy.
"Life hasn't always been easy," she said, "but baking has changed my life. Instead of falling into a state of despair I baked. I want to give something back to Cornwall and help other people and see that they get the chances they need in life.
"I've run a wheat bakery for 30 years and I'm really proud of what we've achieved. I've done it it all my own way at times when others thought that because I was a woman I didn't know what I was doing.
"But we've grown so much. And now we have built the biggest gluten-free Cornish pasty factory and bakery in the UK."
Mrs Symonds, who helped set up the world's first pasty museum in Mexico, is a director of the Cornish Pasty Association and was given the title 'Mother of the Pasty' for her role as an ambassador for the Cornish specialty in Mexico.
She said the new factory, on a 3.45-acre site she now owns along with the five businesses on it, only started operated this year and was already selling gluten-free pasty and cake mixes in sand castle-style buckets to home-baking celiacs and other companies so they can also offer the products.
"Many bakeries and shops will have gluten-free items but the choice is not always great," Mrs Symonds said. "It's not always gluten free either. If you put a gluten free cake next to a non gluten free one it won't stay gluten free for long because of cross contamination.
"That's the reason why we built a completely separate 100 per cent gluten free bakery, to avoid cross contamination and ensure we can offer a great variety of food products."
Mrs Symonds lost her brother and mother when she was young, then her sister and father. But she decided to incorporate them into her success.
"The bowl and spoon in our logo is about them," she added. "All I have left from my mum is a bowl and from my brother a spoon that we used to beat pastry together with. For me baking is from the heart and that's what our logo represents."
Tags:
News