The brand that gave you an alternative to sports drinks, carbonates, juices and smoothies now offers its first dairy alternative, a creamy coconut milk drink.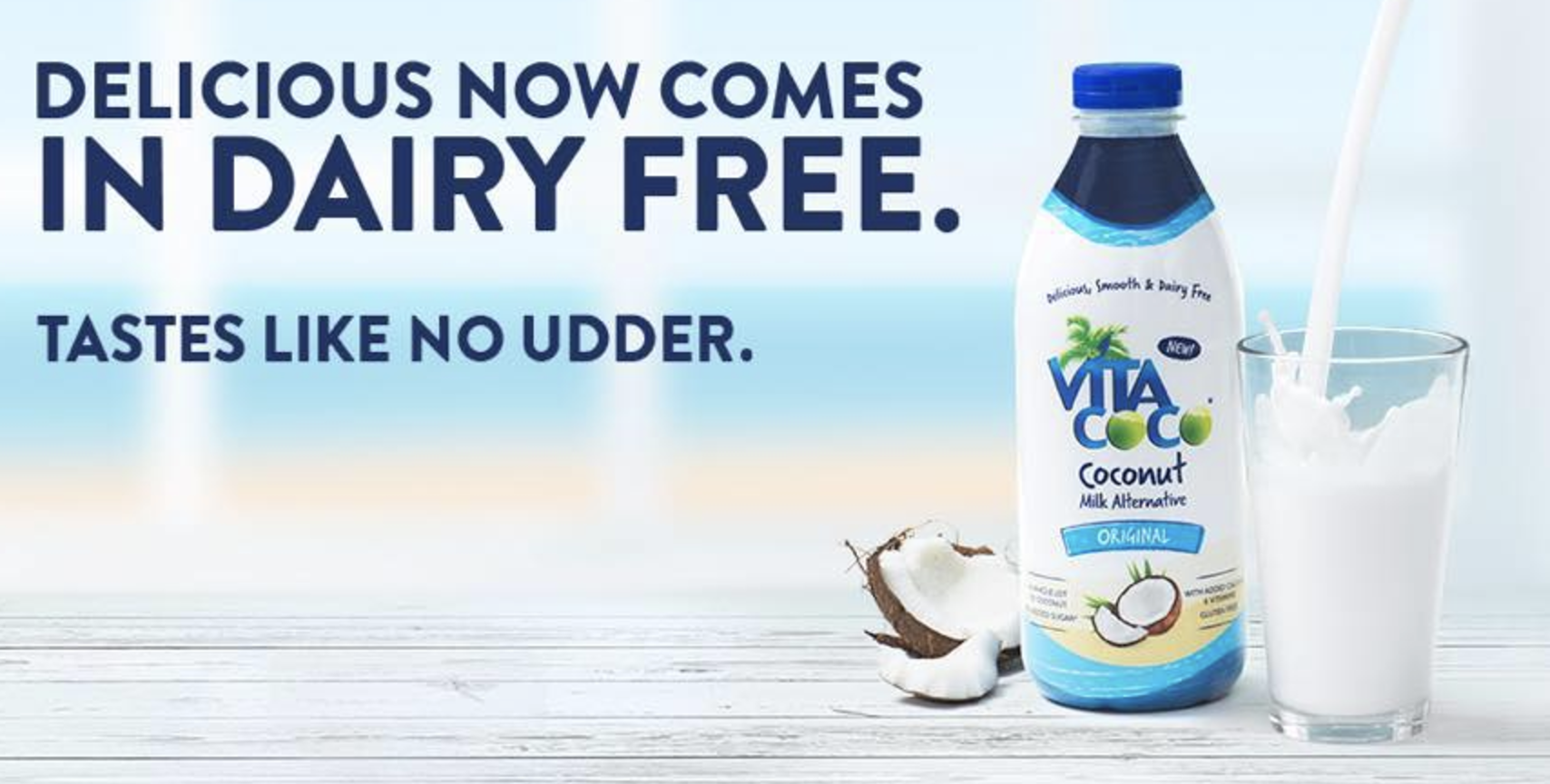 When it comes to potassium-rich hydration, Vita Coco Coconut Water already has you covered. Now, with the introduction of Vita Coco Coconut Milk Alternative, the brand has given anyone looking for a plant-based dairy alternative a major reason to celebrate!
Made with "never from concentrate" coconut water from Vita Coco and coconut cream, Vita Coco Coconut Milk Alternative is perfect in your morning cereals (hot or cold), delicious on its own, and has the flavour and proper consistency to easily complement your daily coffee and tea.  
But it's more than just the perfect dairy free breakfast addition; why not dairy free-style up your smoothies or substitute milk for Vita Coco Coconut Milk Alternative in your cooking and baking.
Launching this March, Vita Coco Coconut Milk Alternative can be found in the chilled, dairy-free aisle of major supermarkets. Available in an iconic 1L PET bottle designed format with a recommended retail of £2.99.
The Vita Coco brand is committed to offering foods and beverages that celebrate the nutritious versatility of the coconut. Whether you want a dairy alternative or follow a plant-based diet, Vita Coco Coconut Milk Alternative is a great choice for health-conscious consumers who don't want to sacrifice flavour and texture. C'mon, admit it – some of those other dairy alternatives are simply just too watery. Not Vita Coco Coconut Milk Alternative.  Its blend of coconut cream and coconut water help enrich its taste and thickness and make it an excellent plant-based beverage.
"Our strategy is to become synonymous with all things coconut and our latest innovation of Vita Coco Coconut Milk Alternative is at the very core of this," commented Giles Brook, CEO-EMEA, Vita Coco.  "We've created a dairy alternative that as well as being majority coconut not water based, has a delicious taste profile which we capture under our 'tastes like no udder' sign off.  Try it for yourself whether on its own or with cereal, coffee or your smoothie and see if you agree."
What's inside?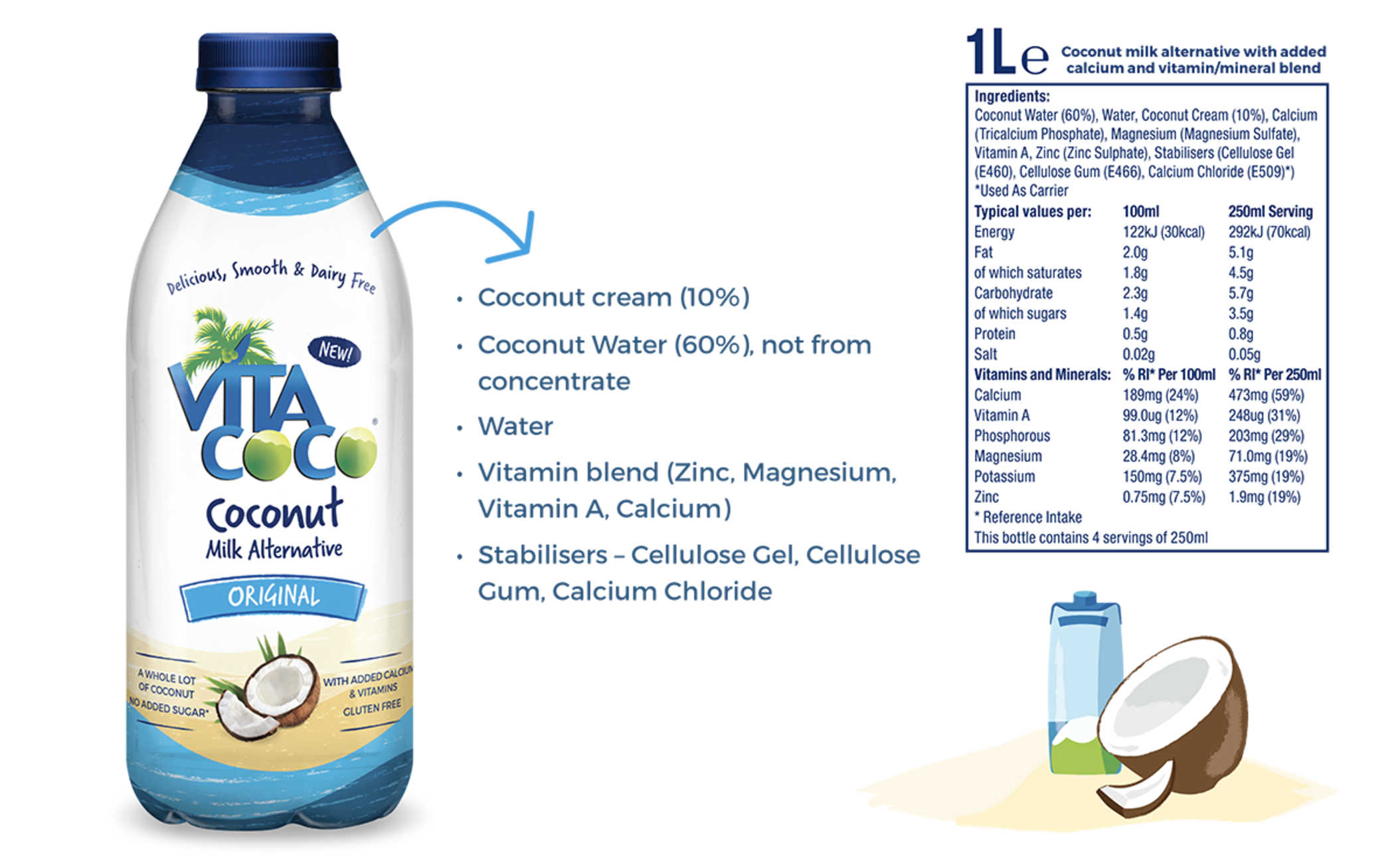 For more information, please visit www.vitacoco.com/coconutmilkuk.