Wadworth's gluten-free beer is now suitable for vegans
Summer just got even both for those who are both vegan and gluten-free as Wadworth Brewery has announced that their 6X Gold gluten-free beer is now suitable for vegans too!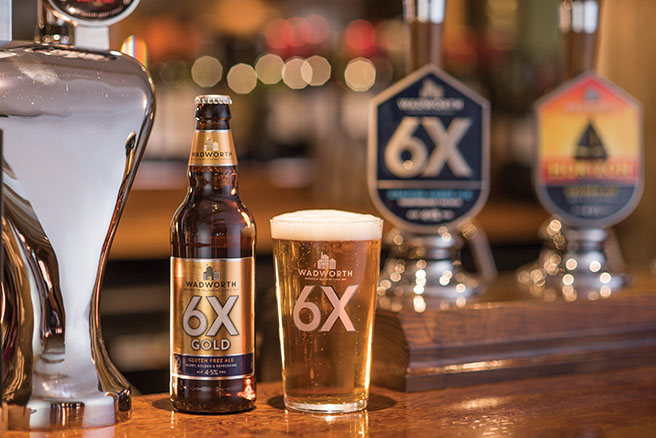 Wadworth's gluten-free beer 6X Gold has extended its free from credentials by going vegan too. The award-winning beer is establishing itself as a favourite beer with both golden ale and gluten-free beer fans.  It recently reached the finals of the Free From Pub and Bar awards and received a bronze at the International Beer Challenge 2017.
6X Gold is certified by Coeliac UK and is traditionally brewed by Wadworth, the independent family brewer based in Devizes, Wiltshire. To make the beer vegan, the isinglass finings were replaced by a silicate and polysaccharide finings agent in the brewing process. The beer takes 6 weeks to create and is specially bottled to retain its gluten-free and vegan status. It is a hoppy and refreshing ale with sweet malt and spicy notes.
Speaking about its vegan credentials, CEO for Wadworth, Chris Welham said:
"6X Gold is extremely popular with drinkers who like beer and also those that need to choose a gluten-free diet.  What became very apparent in our discussions with customers is that there is a real demand for vegan products too.  We set about changing the brewing process so that this award-winning beer is vegan also".
The new vegan and gluten-free 6X Gold can be bought online at www.wadworth.co.uk or from some Tesco stores in the South West of England.
Tags:
News