40 Sweet & Savoury Vegan Avocado Recipes
Britain is reportedly experiencing an "avocado boom", due to increased celebrity endorsements, a growing awareness of its health benefits, and even due to lower costs for the fruit in supermarkets. So let's make the most of these wonderful, smooth and creamy fruits with 40 delicious sweet and savoury avocado recipes!
Savoury Dishes
Grilled avocado is stuffed with a fresh mixture of cucumber, tomato and crispy grilled chickpeas! A drizzle of tahini makes this a delicious, healthy and easy, vegan dinner!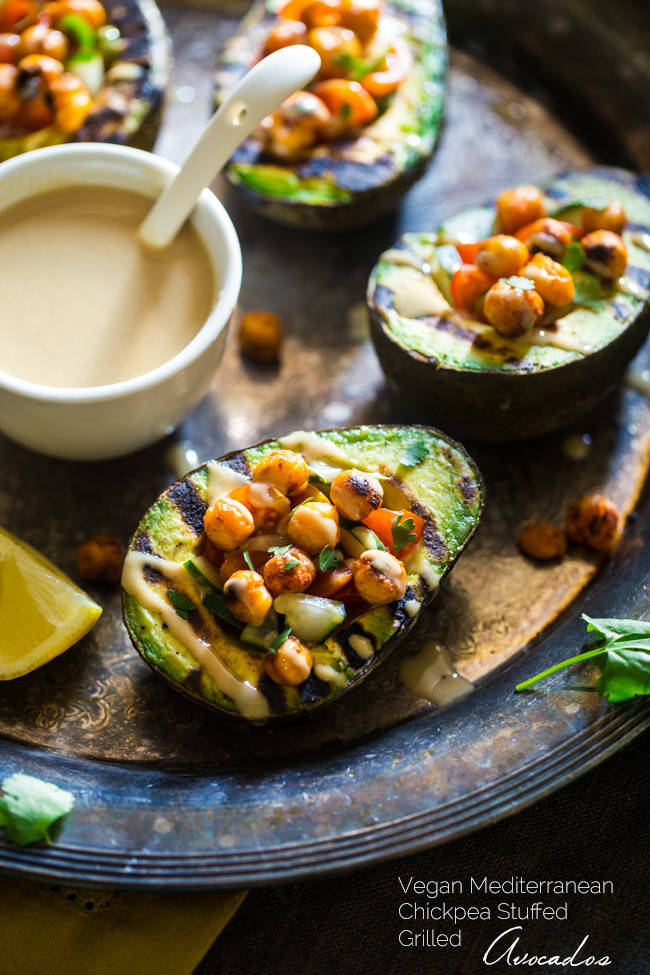 The combination of crispy wedges, which are crispy on the outside; soft and caramelised on the inside, and coated with sweet and spicy favour with the incredibly creamy garlic avocado aioli is truly scrumptious!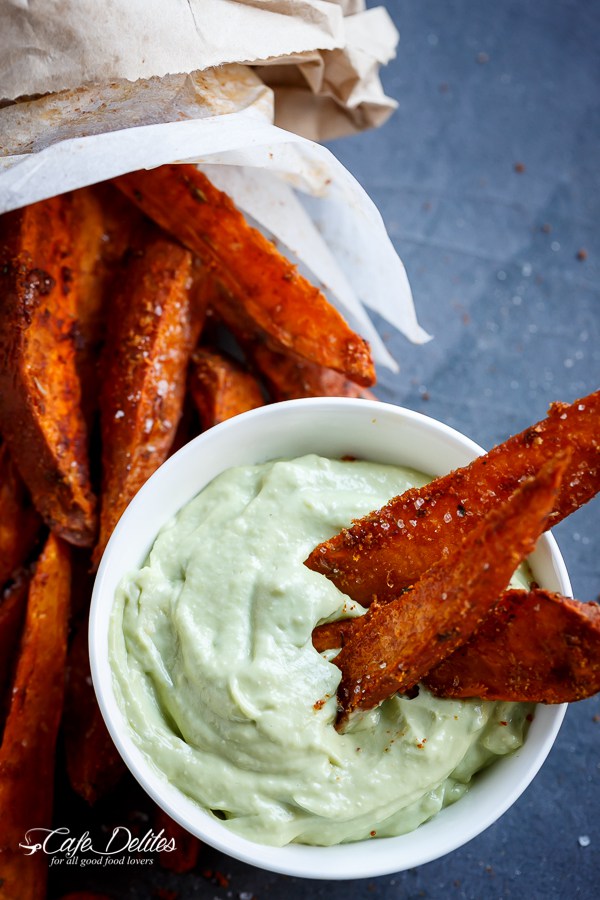 Avocados: Do they get any better? Yes, yes they do. Especially when you roll them in spicy panko bread crumbs and bake them to crispy perfection!

 This super creamy raw spring pea soup is loaded with healthy prebiotics, extra veggies, tons of flavour, and packed full of nourishment. A perfect gluten free pea soup to spring clean your diet and start afresh.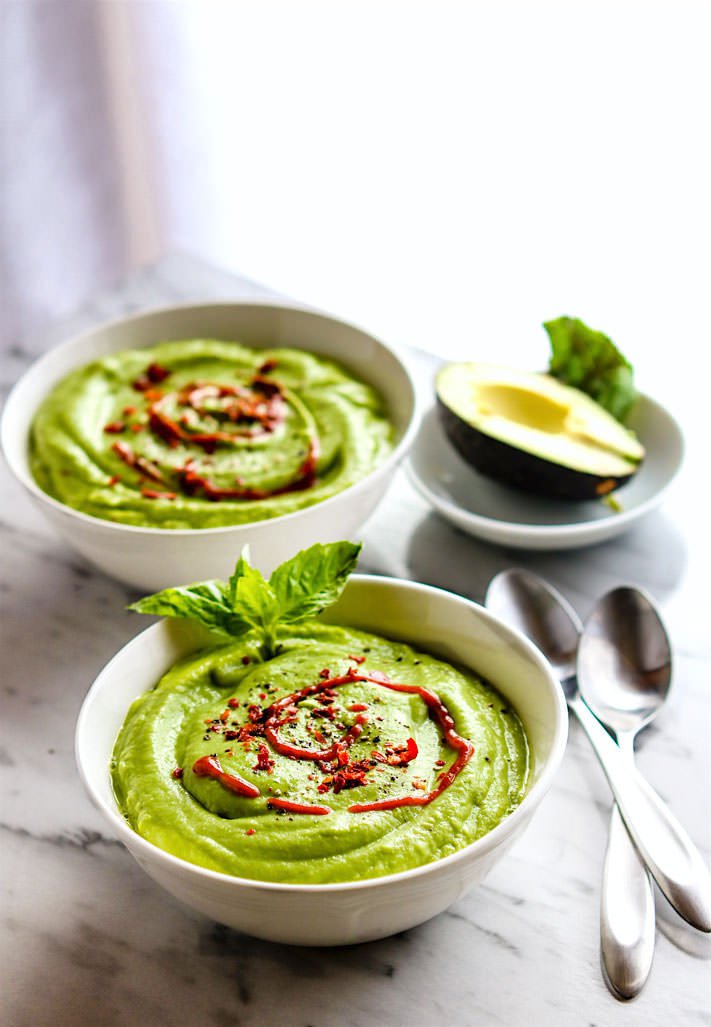 This is the avocado toast to end all avocado toasts! It all starts with a perfectly crisp and crunch toasted sourdough slice, that's slathered with roasted garlic and layered with avocado. And finally, it's sprinkled with hemp seeds, red chilli flakes and a little salt and pepper to make the greatest avocado toast ever!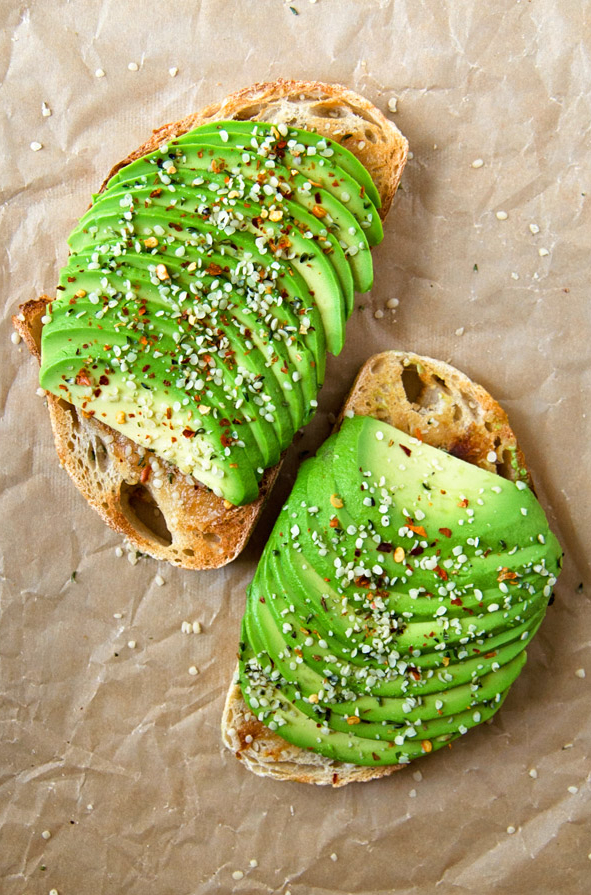 Crunchy on the outside and creamy on the inside, these healthy gluten free avocado fries are about to rock your world! They're "breaded" using a quinoa loaf and hemp seeds, then baked until golden brown. Avocado fries are the perfect alternative to french fries and make a mouthwatering snack, especially served with a kale-infused white bean dip.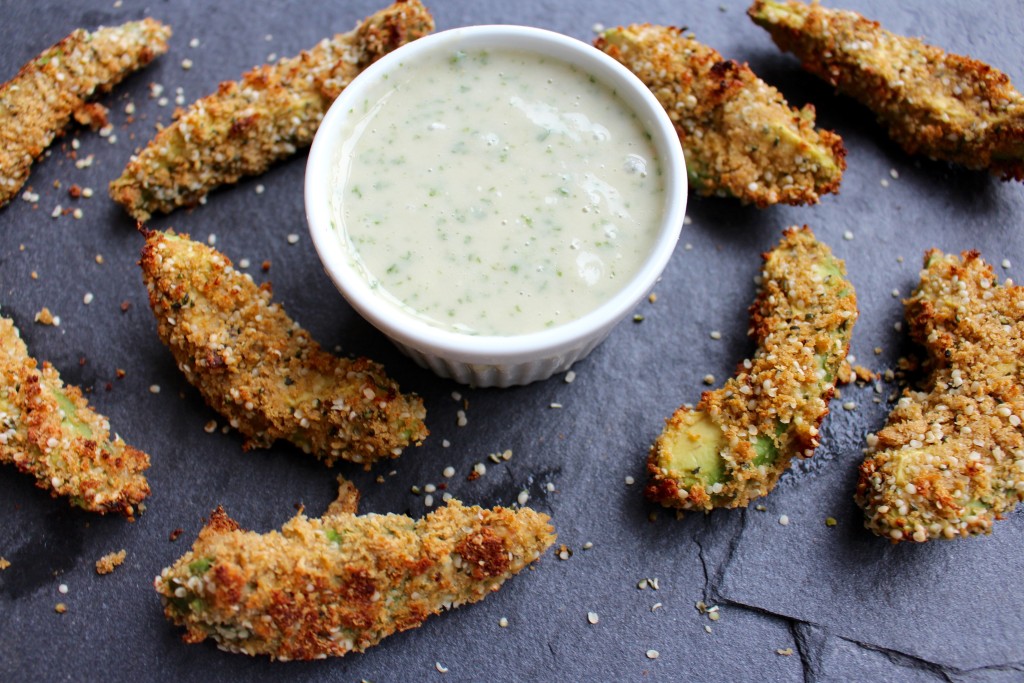 No pulled 'pork' burger is complete with a healthy dollop of 'slaw, and this vegan jackfruit version is no different! The creamy avocado slaw is the perfect accompaniment to the sweet, BBQ flavoured jackfruit in this truly tasty dish!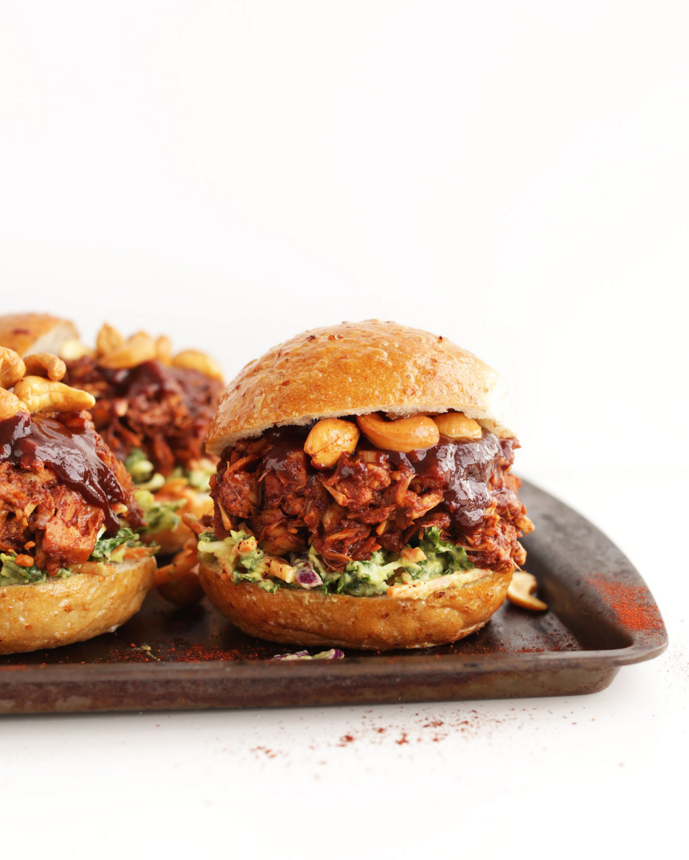 Basically, this is a bunch of springy fresh veg thrown into a blender and whirled till it is a smooth and creamy and strangely irresistible. And how gorgeous is that vibrant green colour too?! It's sure to leave you glowing from the inside out!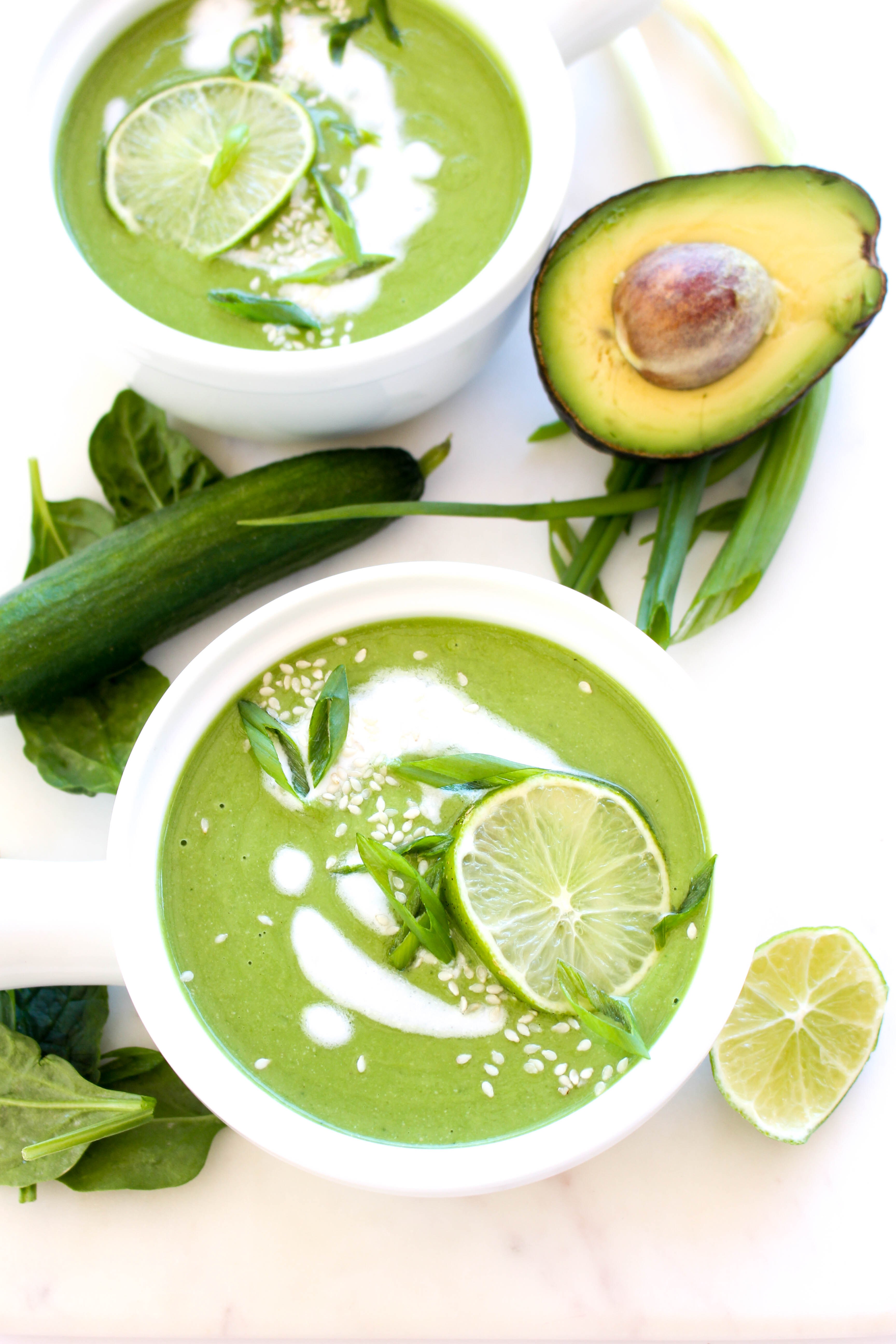 This recipe combines creamy mashed potatoes with dollops of avocado butter that melts right into the potatoes for a rich and healthy buttery avocado heaven flavour. These potatoes are light and fluffy, mildly avocado flavoured, comfort food to the max, and deliciously delicious.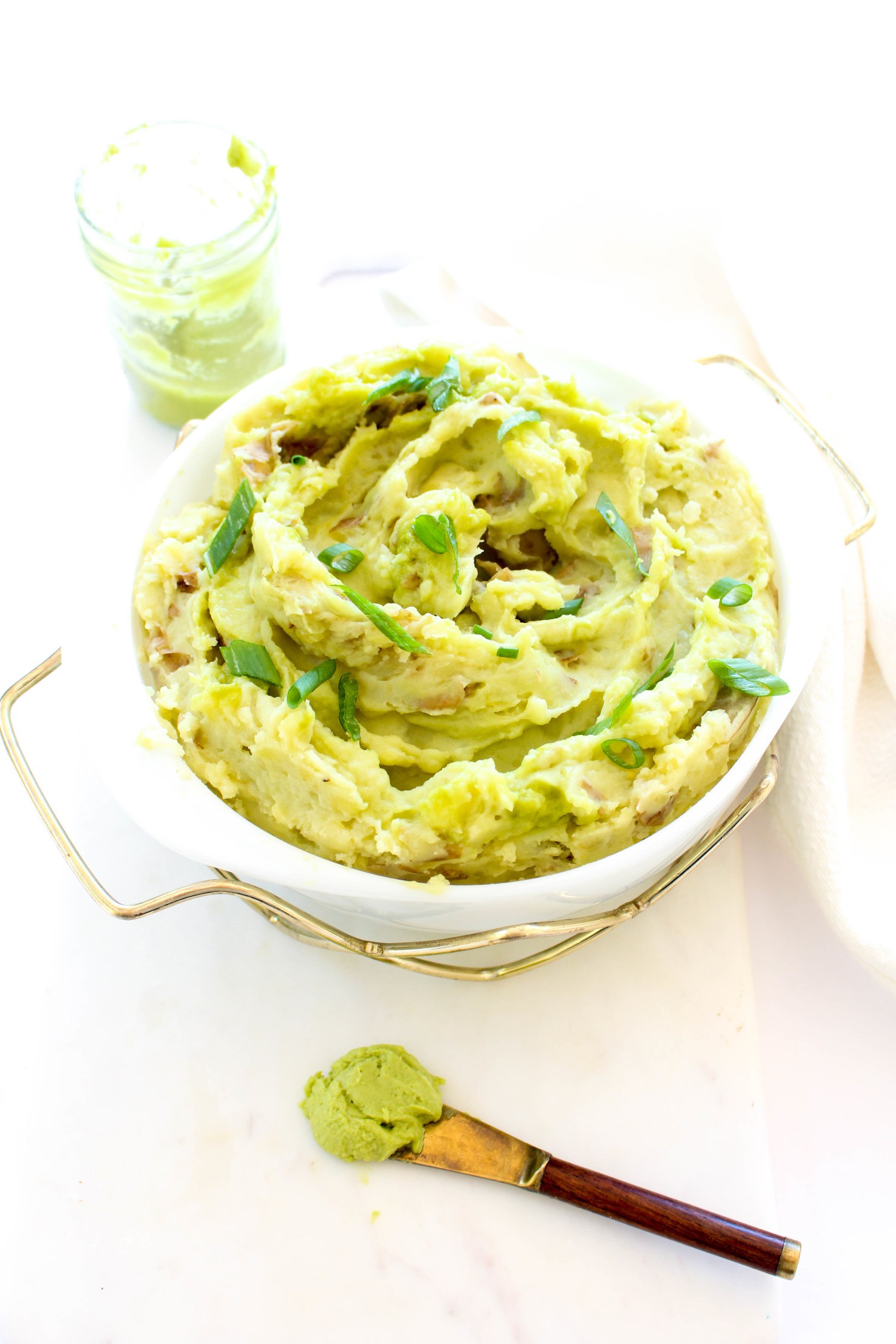 Topped off with homemade avocado pesto, this fettuccine doesn't only make a delicious, flavoursome meal it also makes a kick ass colour combination.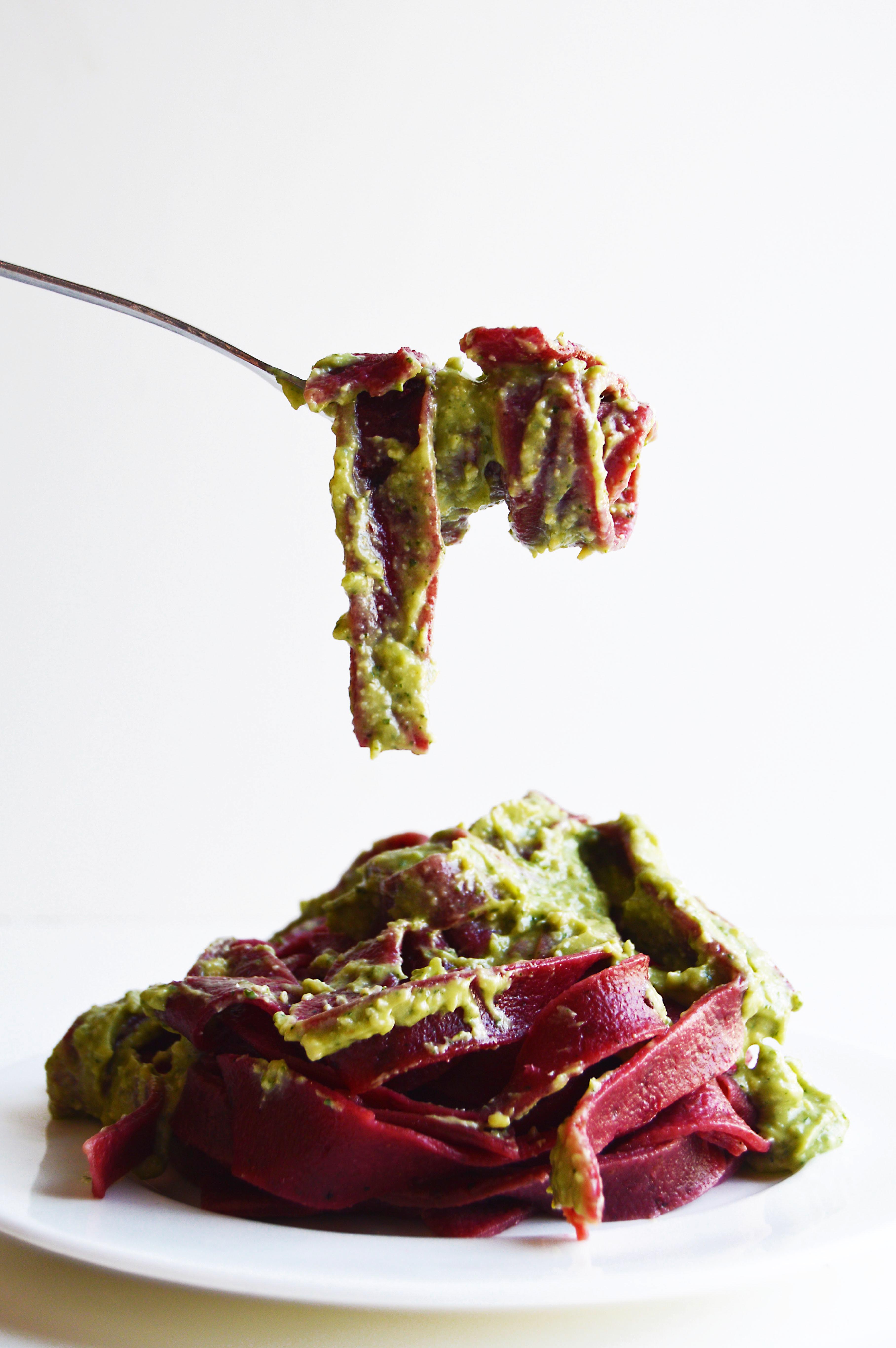 The easiest, most unbelievably creamy avocado pasta that everyone will love. And it'll be on your dinner table in just 20 min!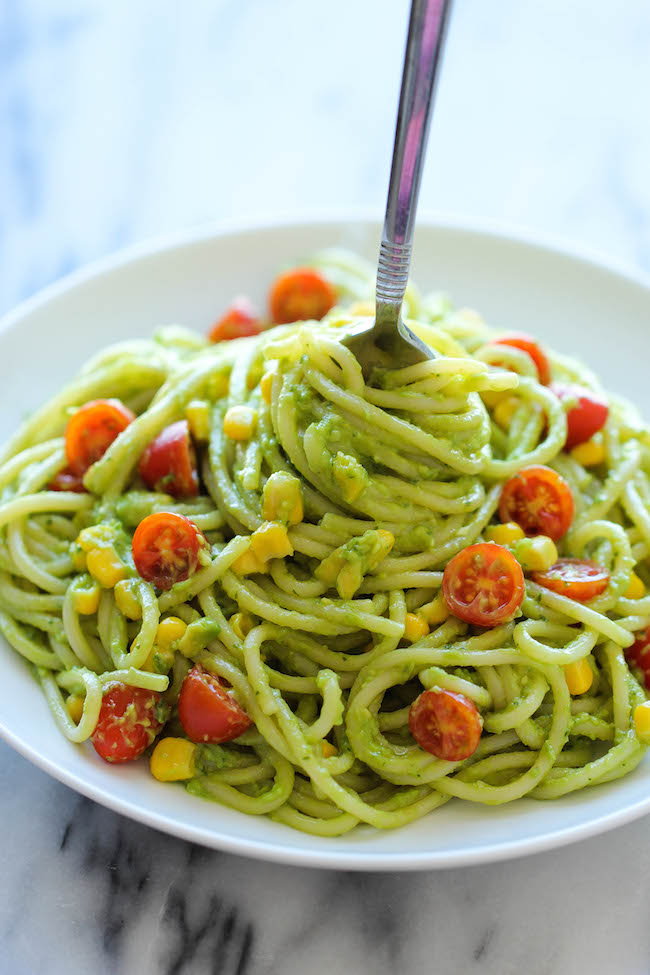 You only need a few simple ingredients to make this hearty salad, as the dressing is just a blend of lemon and olive oil tossed together and BAM. You're done! This is one of those meals that comes together in a flash, and makes for awesome lunch leftovers the next day!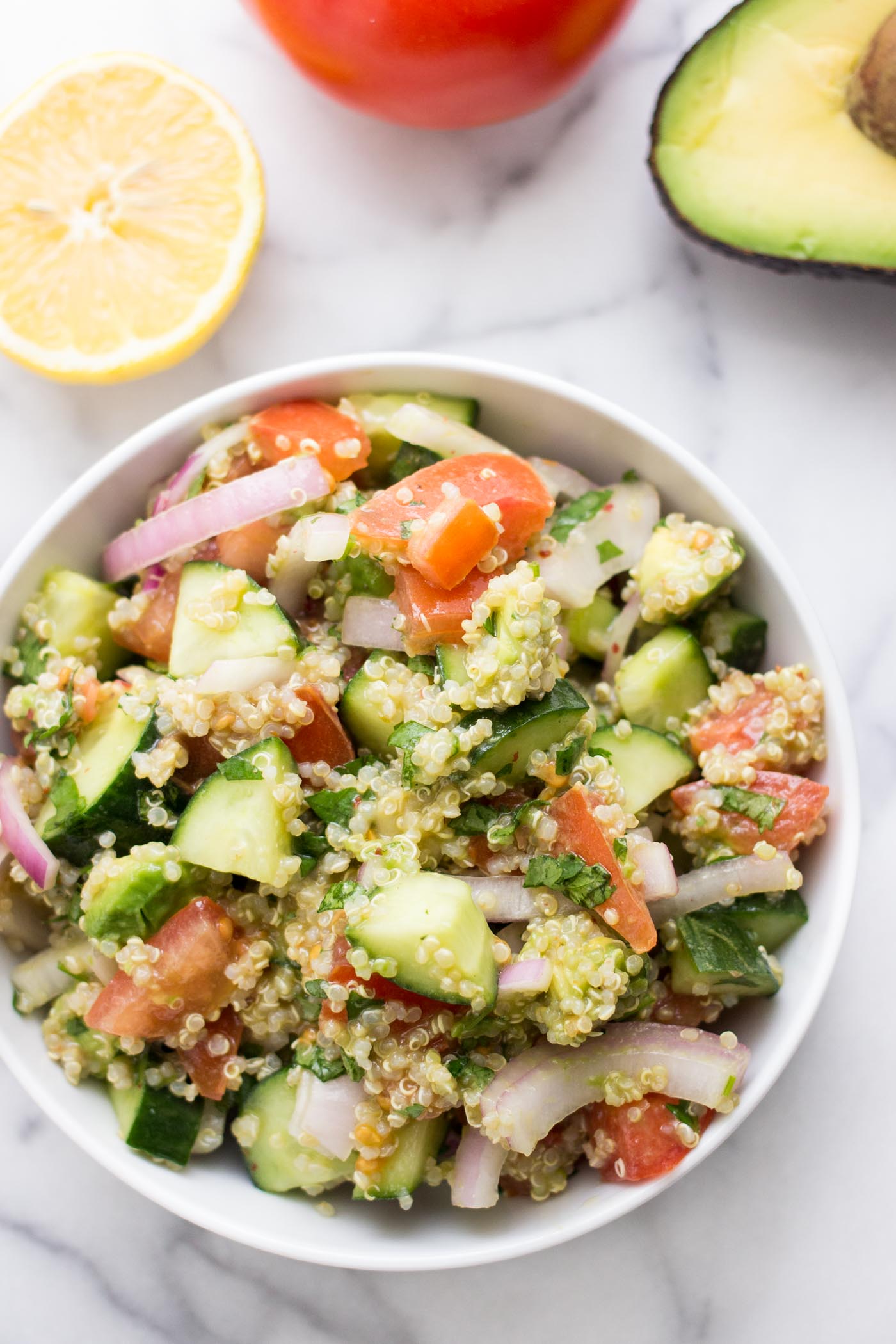 Having people over but very little time? The answer is TACOs! Feeling like a festive meal on a friday night but to tired to cook?  – Tacos! Encouraging fussy eaters to try new vegetables? – Tacos! Tacos is kids-friendly and perfect for a hungry crowd when there's little time or energy to cook. How can we not love this Mexican street food?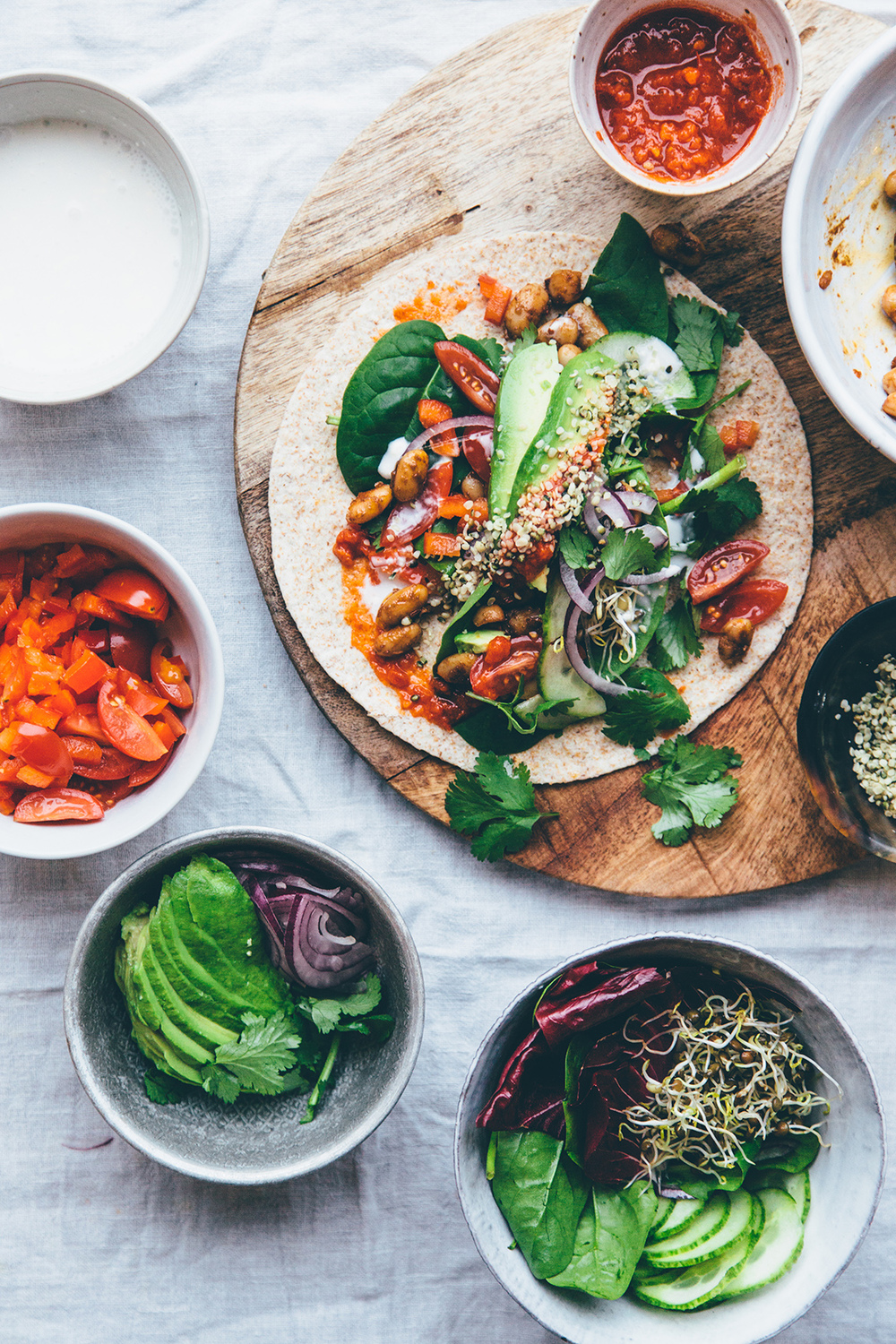 Fresh, creamy, simple and beautiful. What more could you ask from these little rolls of deliciousness? They're perfect for lunch, and make a great, quick and simple snack too.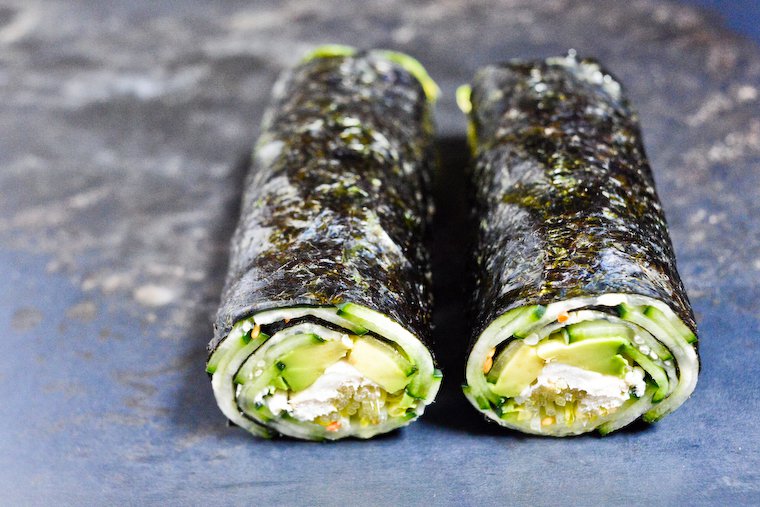 These toasty avocado and bean pitas are perfect lunchbox fodder, and will keep you warm and full all day long! 
Get creative in the kitchen and roll your own delicious little sushi rolls, or 'futomaki'.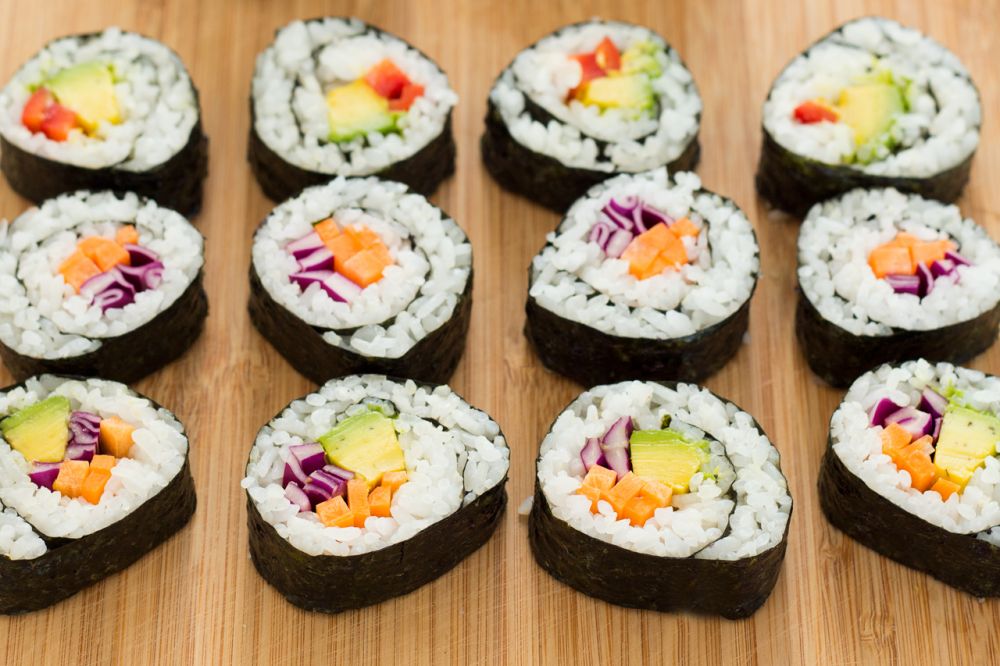 Spreads & Sauces
This fab hummus has all the flavours of guacamole and hummus, combined into one delicious and gluten-free dip in this avocado lime hummus!
We couldn't have an avocado recipe round-up without featuring everyone's favourite; guacamole! This recipe swaps traditional guacamole ingredients–like lime and cilantro–for Mediterranean-friendly flavours–like lemon, sun-dried + fresh tomatoes, oregano + parsley, and kalamata olives, and the result is a savoury, extremely flavourful dip that's like guacamole, but on a whole other level.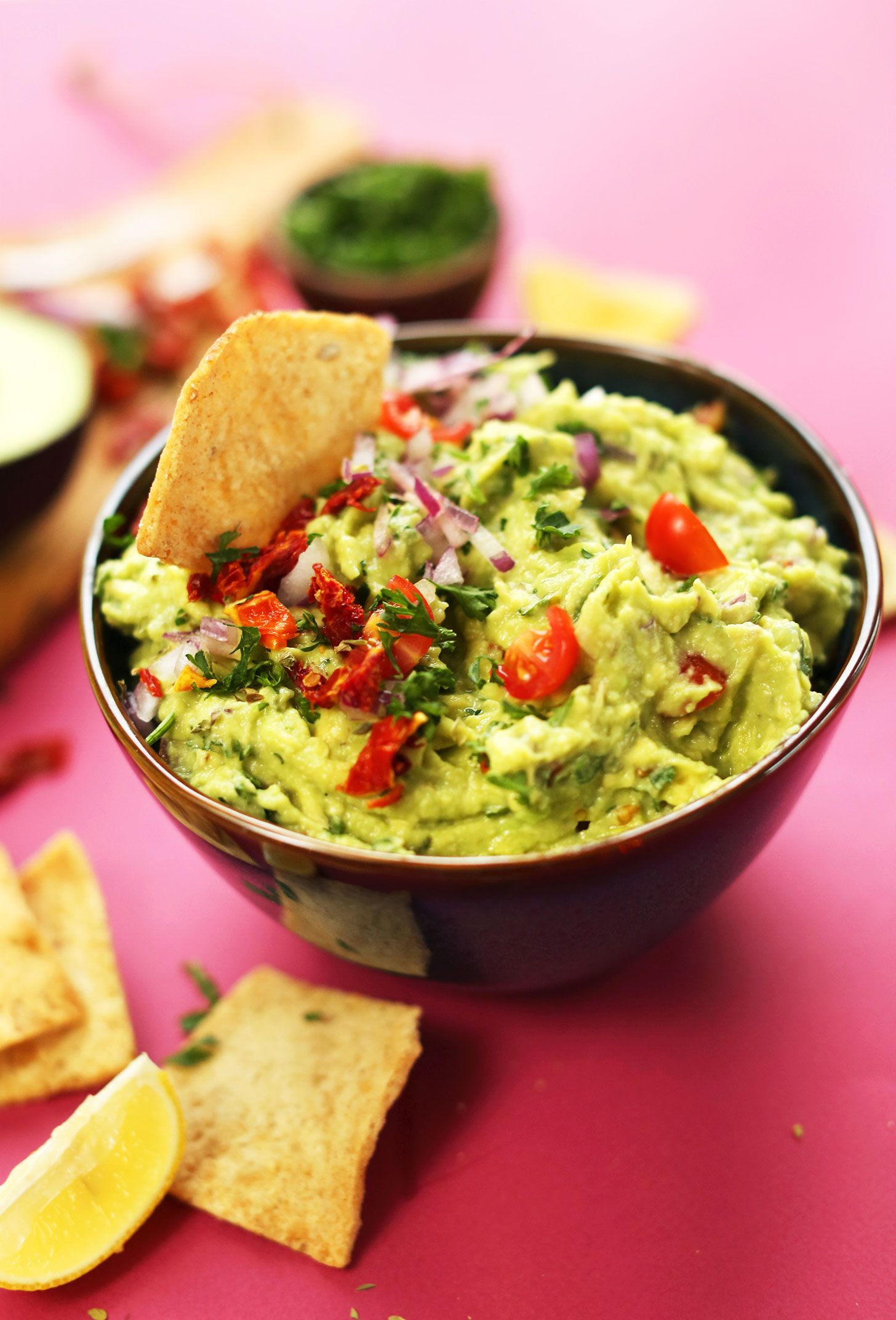 Does this frosting need any words? This is the creamiest frosting EVER, healthy or otherwise! It's super creamy, super rich, and full of chocolate flavour, and not too sweet. And did we mention you can make it in less than 5 minutes?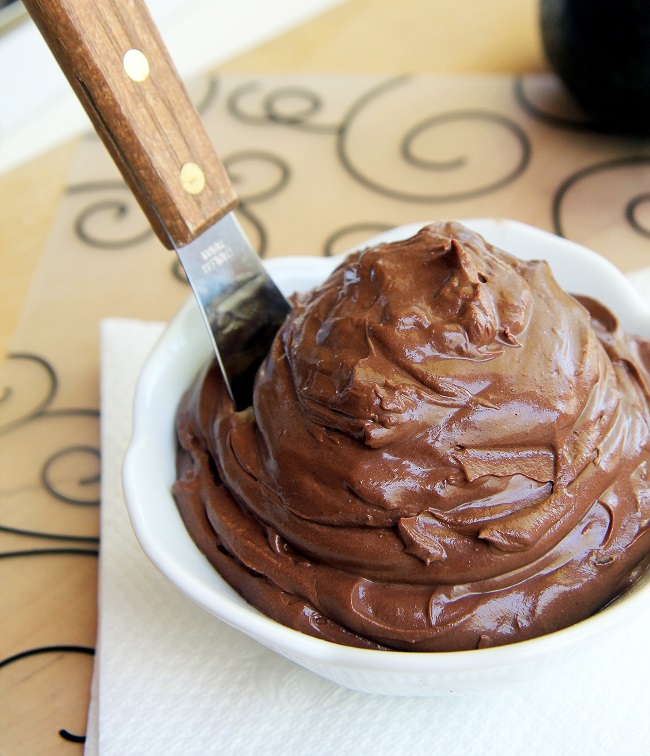 This is the freshest, tastiest pesto you could possibly imagine, and as it's raw, the flavours really shine through!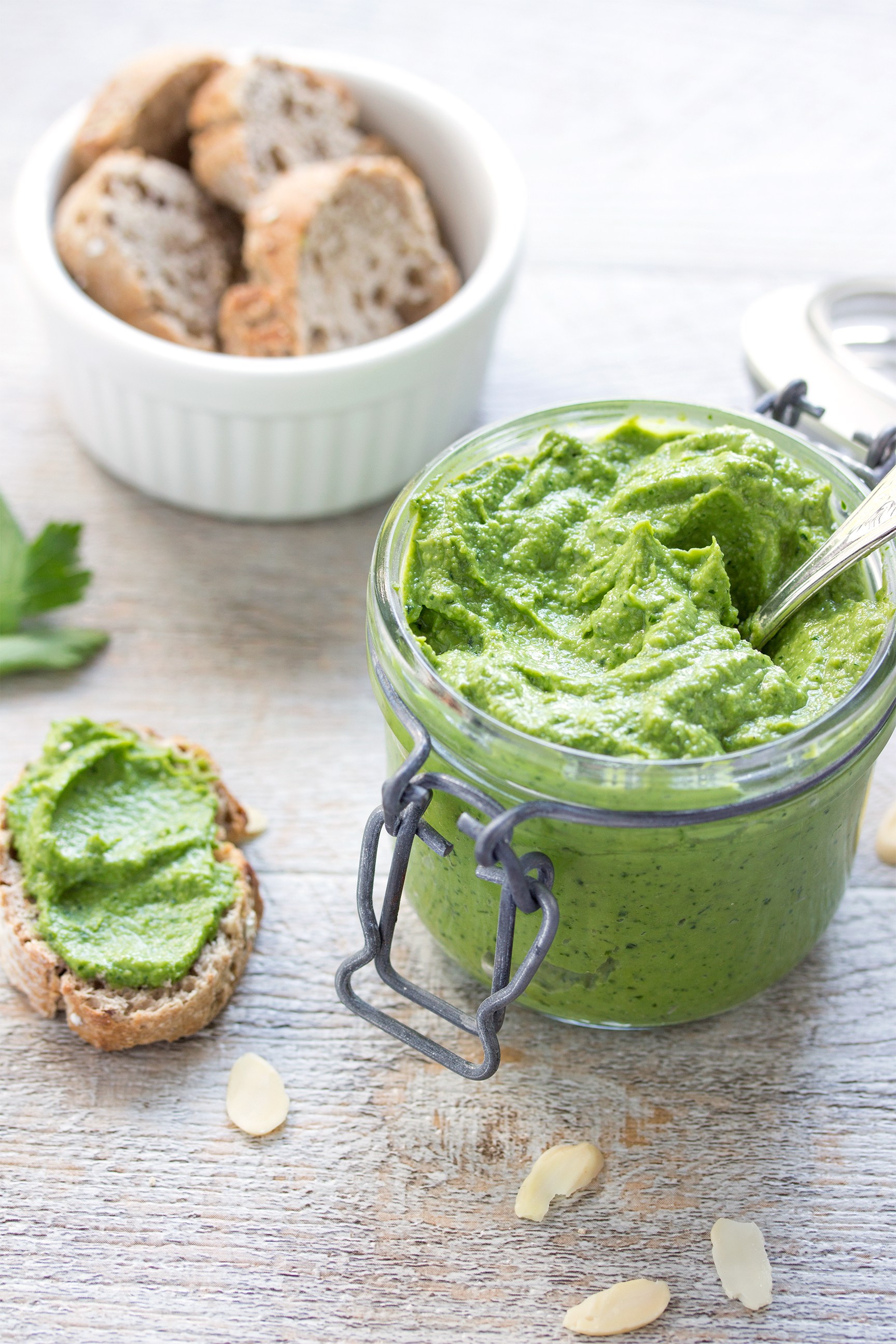 Make your own smooth, creamy and decadent chocolate spread in just minutes. If you don't tell, no one will ever know that it's a mix of avocado and cacao powder!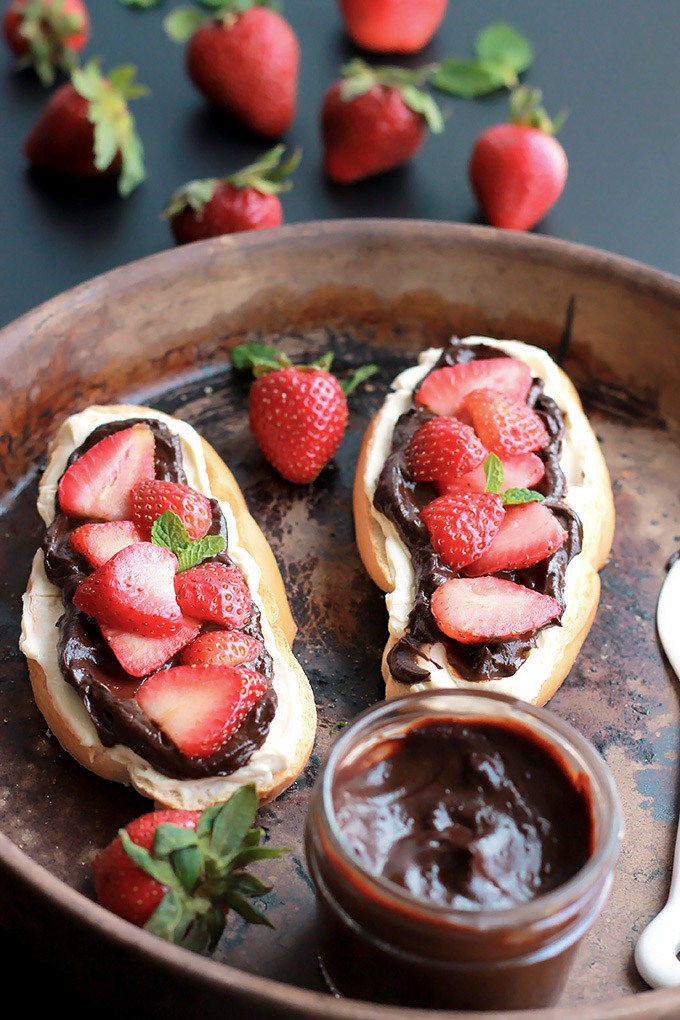 Avocado butter is now a thing. One more time: Avocado. Butter. Avocado and coconut oil come together into a perfectly meltable and spreadable life-altering healthified concoction, that you'll want to spread on everything!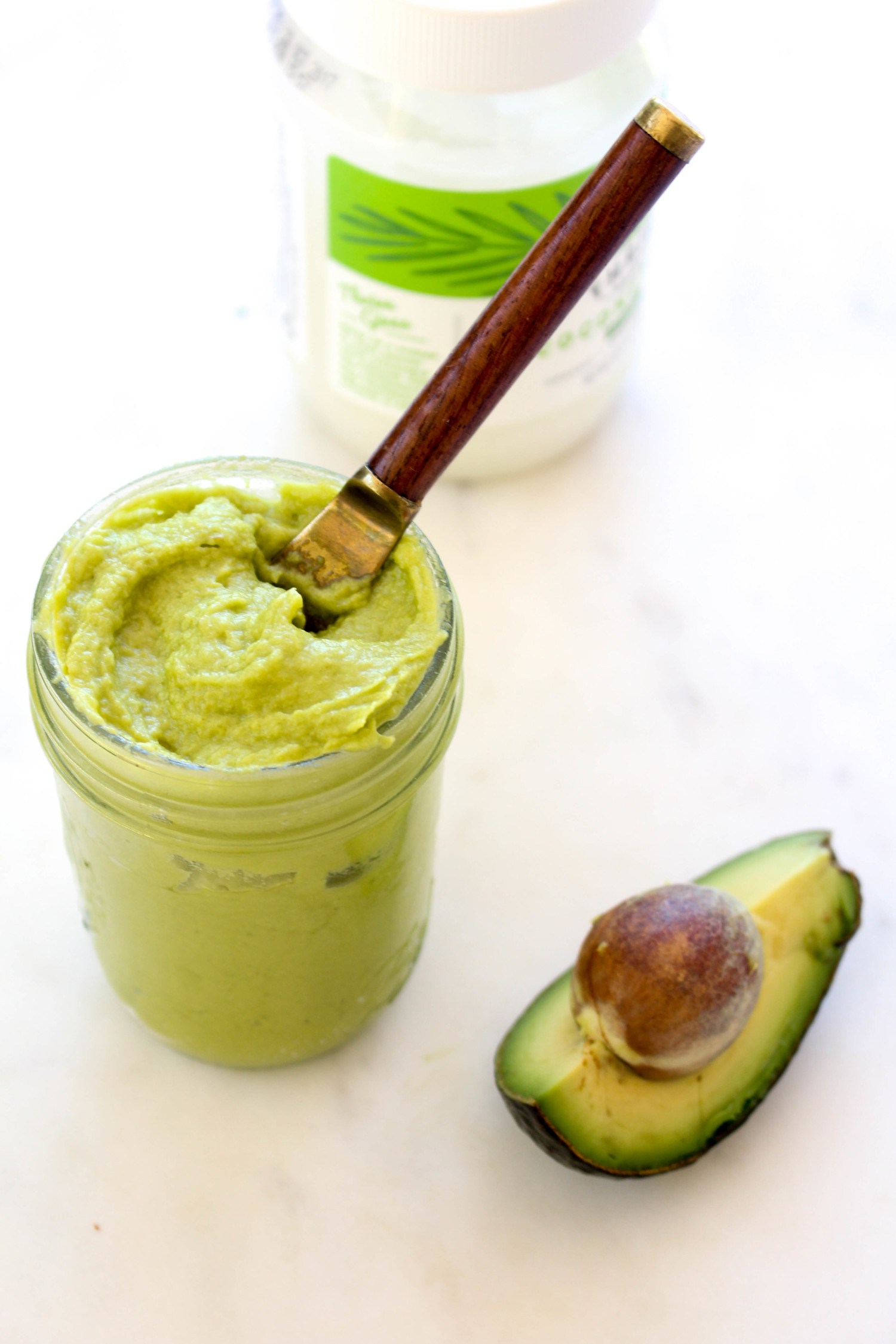 A healthy salad dressing with lots of fresh cilantro and creamy avocado. The silken tofu adds a protein boost and additional creaminess, which makes for a much healthier alternative to store-bought salad dressing.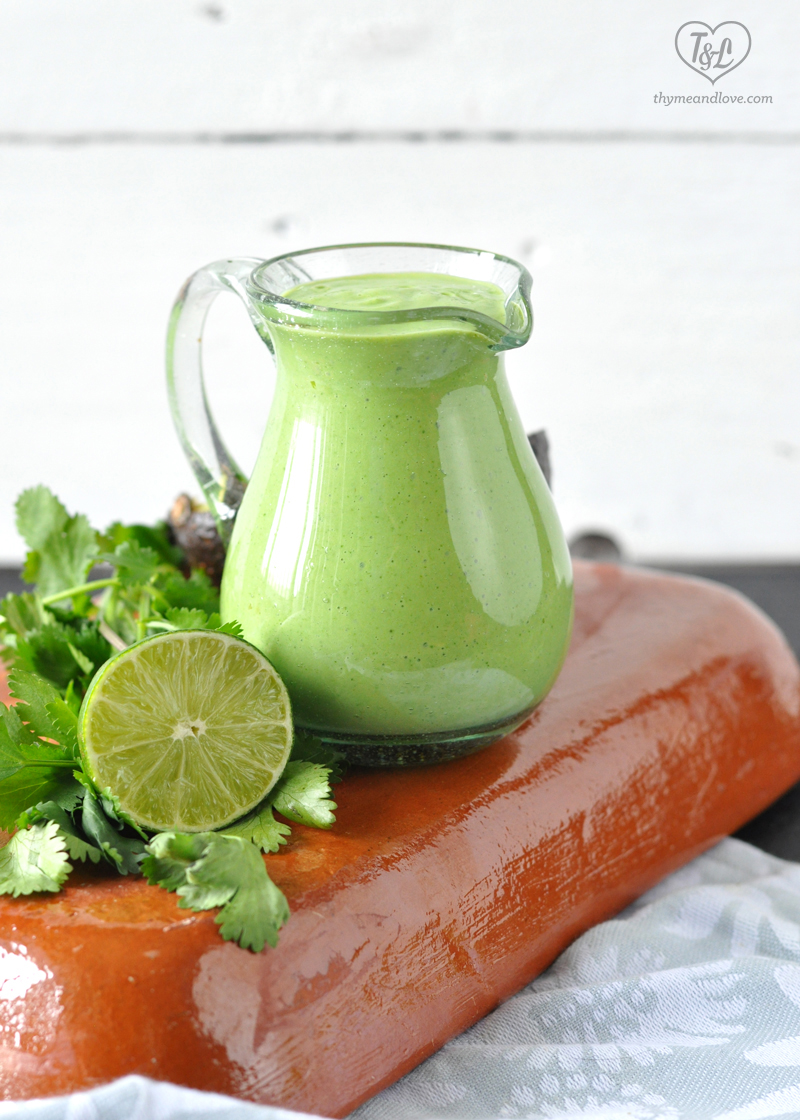 This update on classic pesto is lick-your-fingers good, and the texture of this spread is to die for. Avocado is the key to it being so divinely spreadable, and the lime and chives give it that extra depth of flavour. This avocado pesto is an easy way to please both the herbivores and carnivores in your life, especially if you serve it with some good bread.

The avocado in this dressing makes it so silky creamy that you'll have a hard time believing there isn't diary in it. Use good olive oil and fresh, bright lemon juice and you'll have a new house dressing.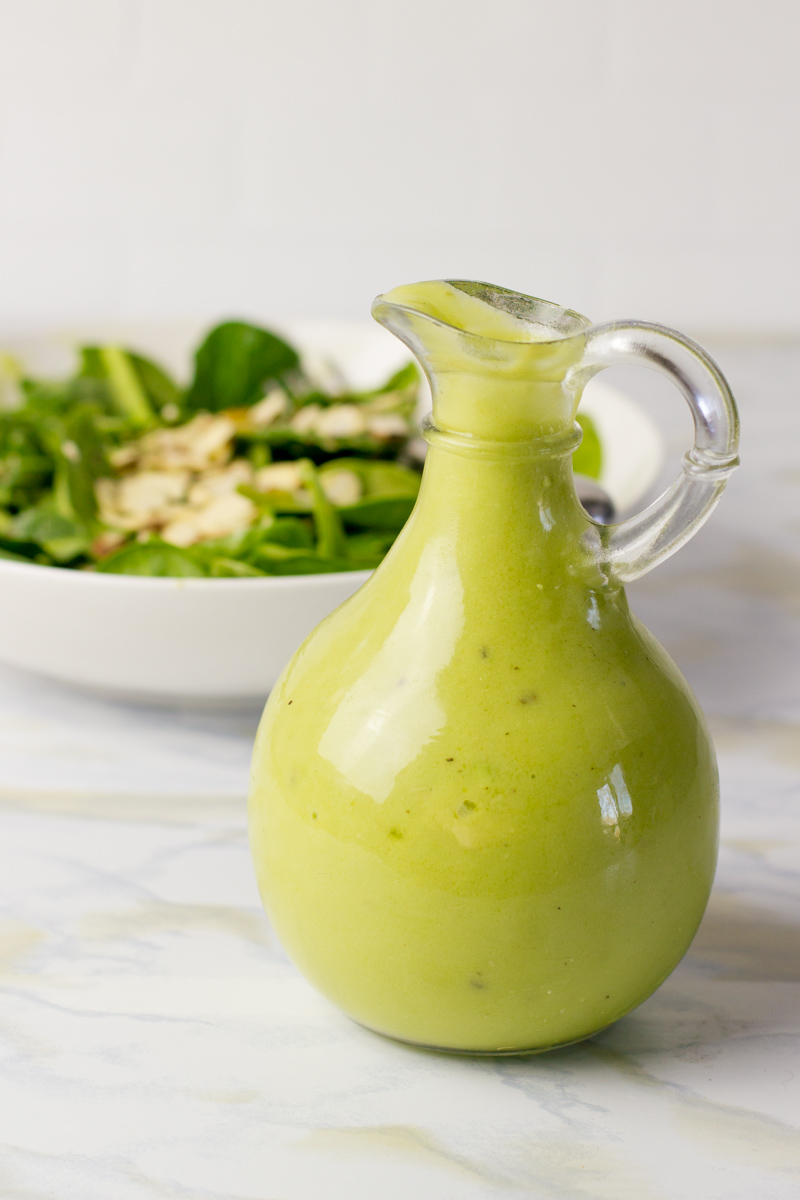 This Spicy Habanero Avocado Sauce is the perfect addition to SO many of your favourite meals. Use it as a topping, an ingredient when mixing, or even for dipping. If you love Sriracha, Tabasco, or chilli sauce, you will LOVE this Spicy Habanero Avocado Sauce!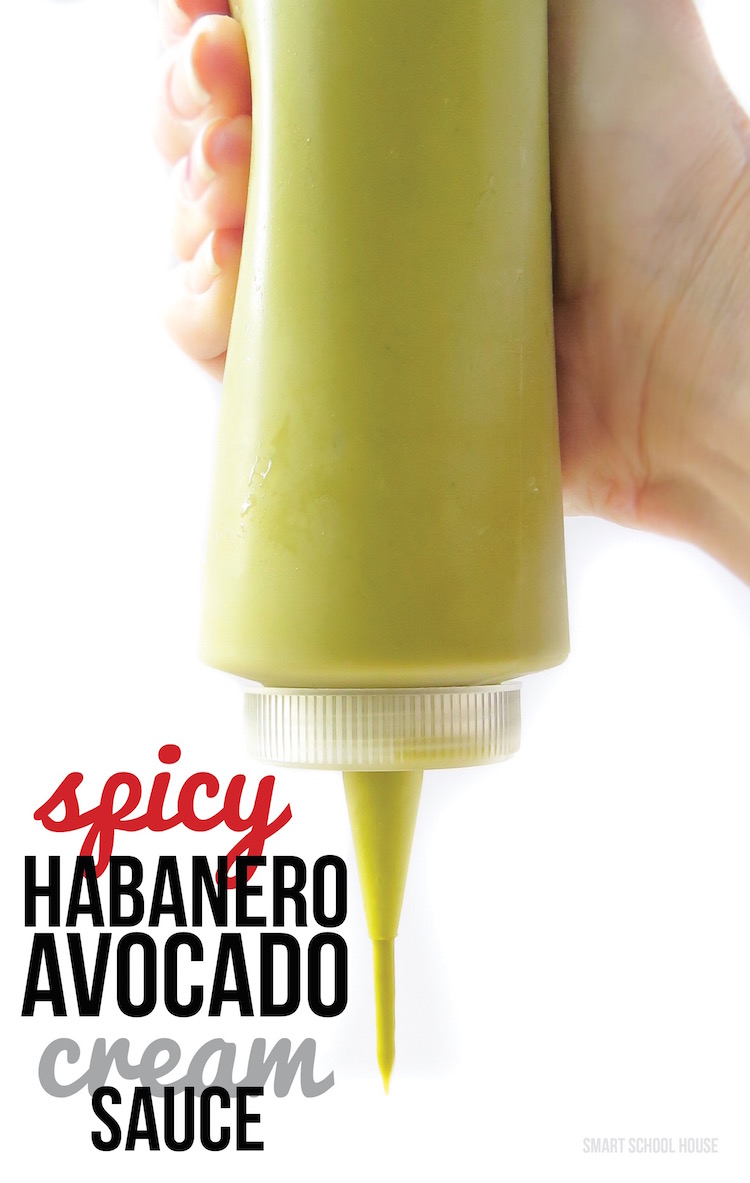 Sweet Treats
The smooth, creamy avocado frosting really is the icing on this wickedly moist and devilishly chocolatey cake!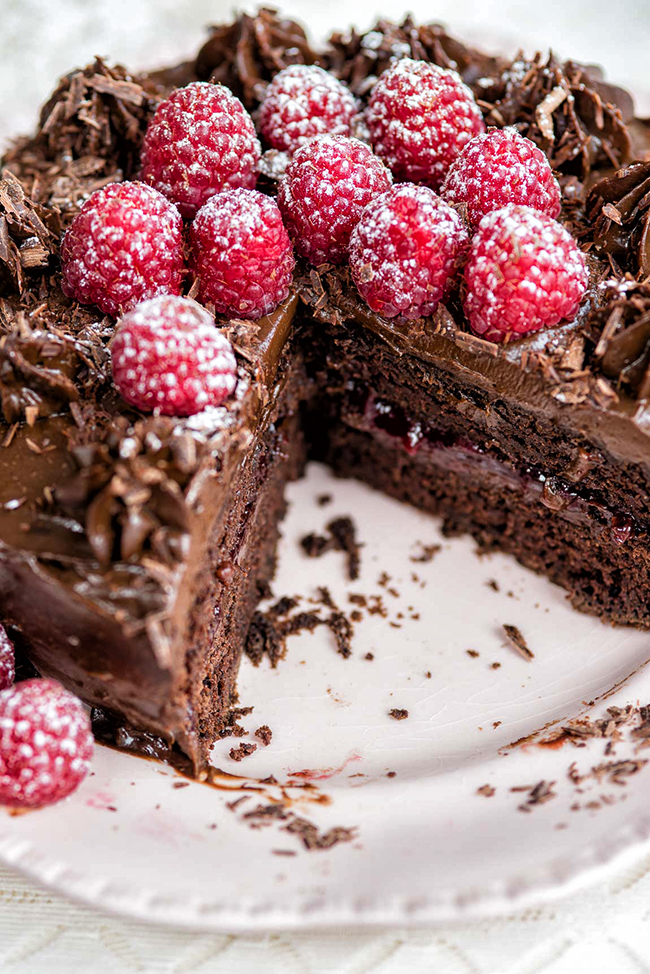 This rich, creamy avocado pudding is like Nutella in mousse form, and it's so healthy you can even eat it for breakfast if you're feeling naughty. Go on, treat yourself!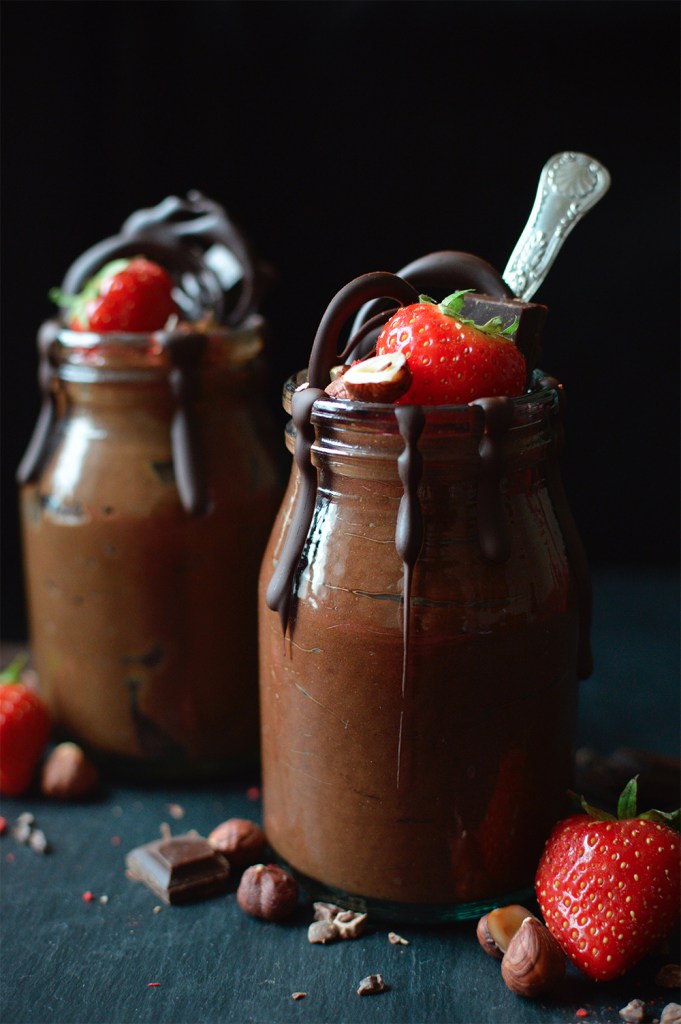 These raw avocado protein bar are the most nourishing and healthy plant-based protein dessert, and are loaded with ingredients that are so dang good for you! So don't look further and make them now!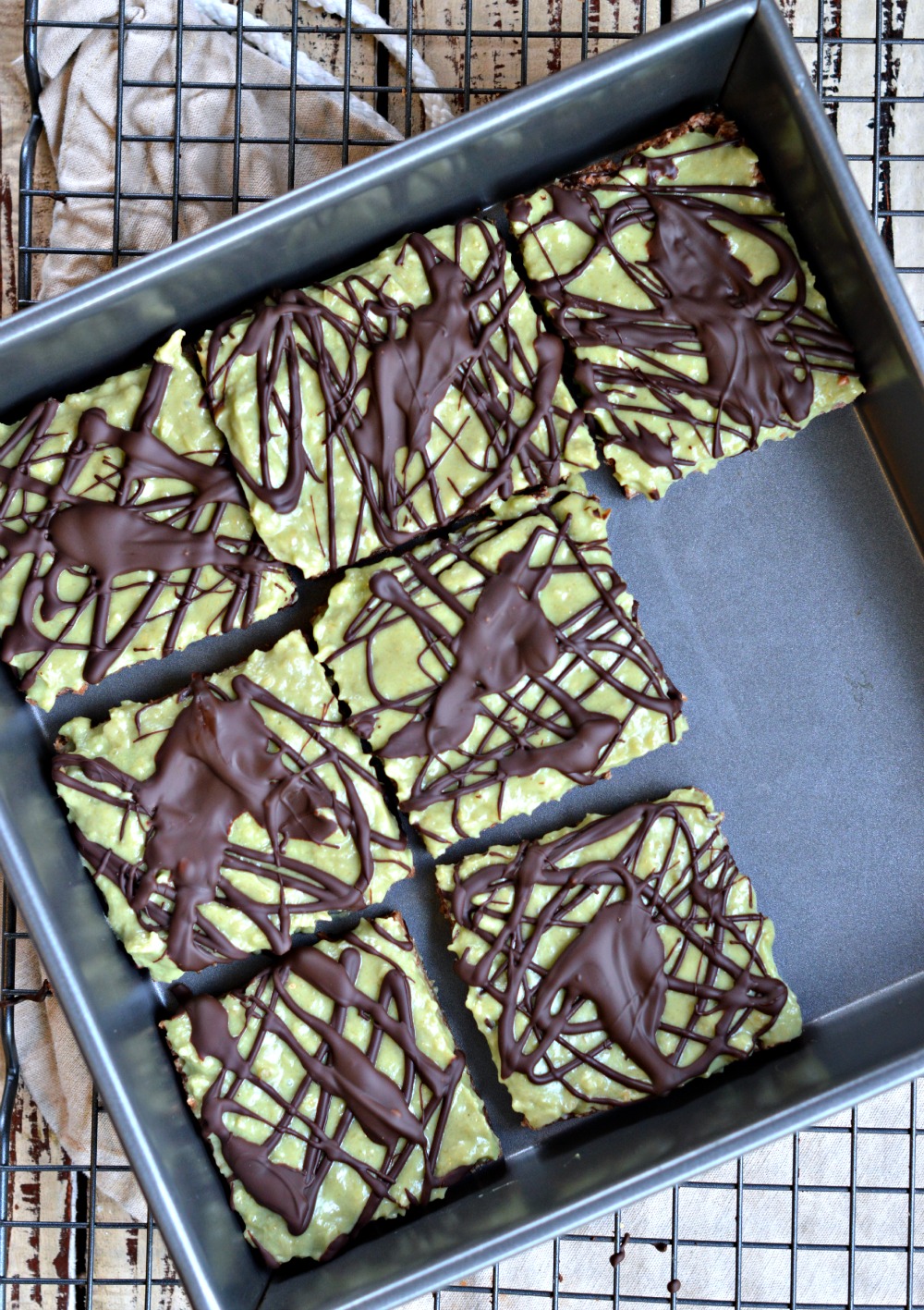 These brownies are like an antioxidant power house, and the fudge frosting totally seals the deal. AND it's full of healthy ingredients like maple syrup, coconut oil, cacao powder and dark chocolate to give you a nice little boost of energy too!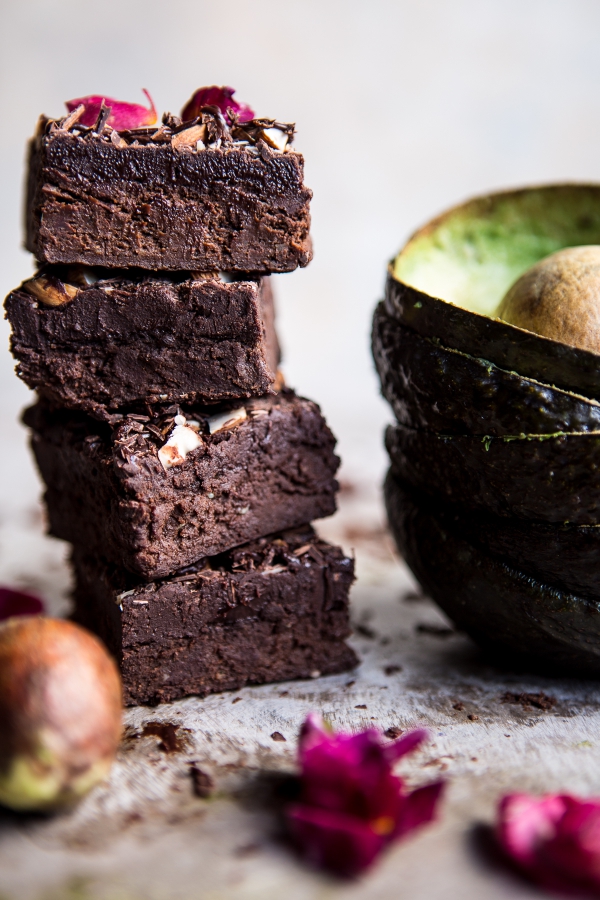 The great thing about this pudding – besides its immensely rich texture and chocolate flavour – is that it's naturally sweetened with dates. And did we mention how rich and creamy it is? SO good!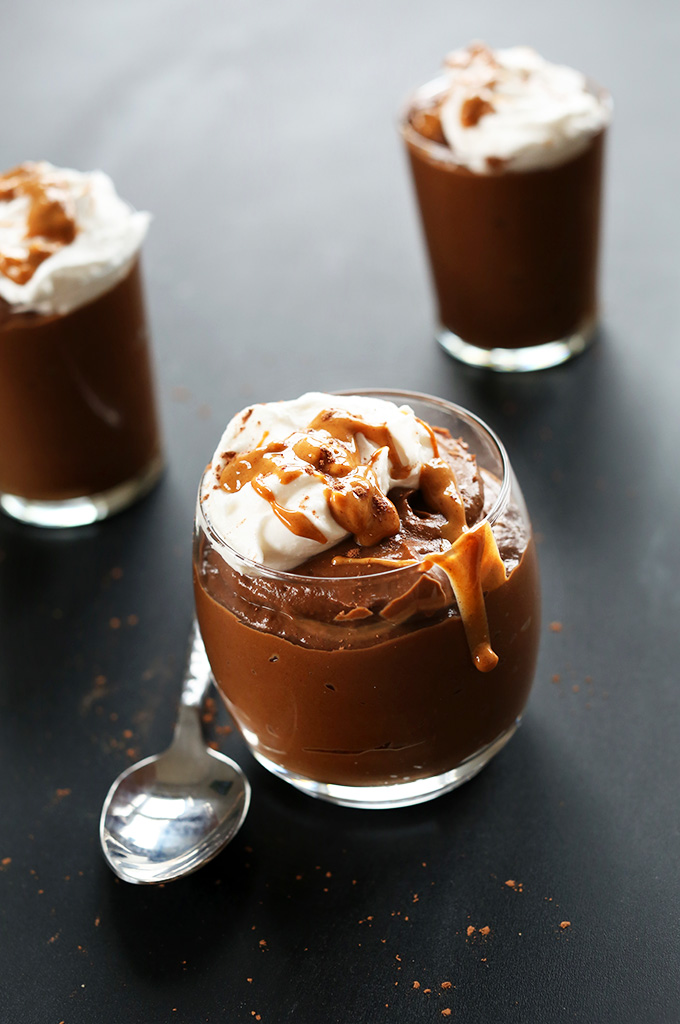 A healthier truffle? Yes it can be done! These chocolate avocado truffles are made with no cream – just chocolate and avocado!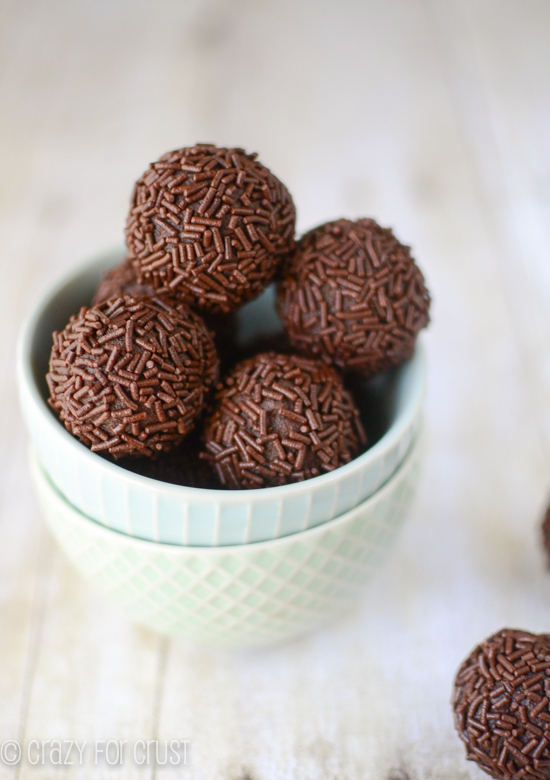 This chocolate orange avocado pudding is so rich, silky-smooth, decadent and creamy, nobody will ever believe it's healthy! It's the perfect recipe when a sudden chocolate craving hits, it only takes 2 minutes to make and requires no effort whatsoever. Dessert perfection!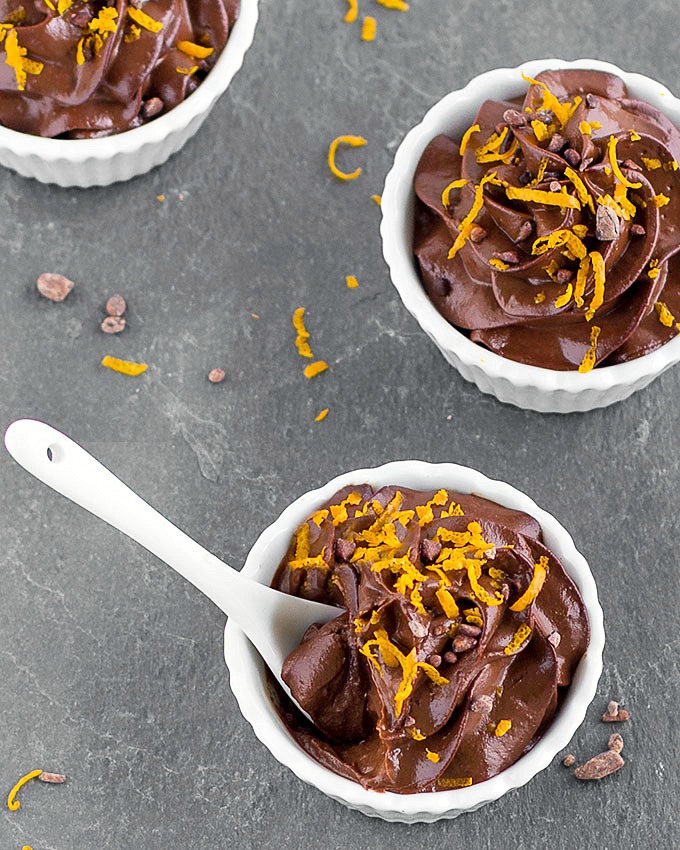 The combination of avocado, coconut, banana, and lime are the perfect tropical blend for a delicious and cooling summer treat.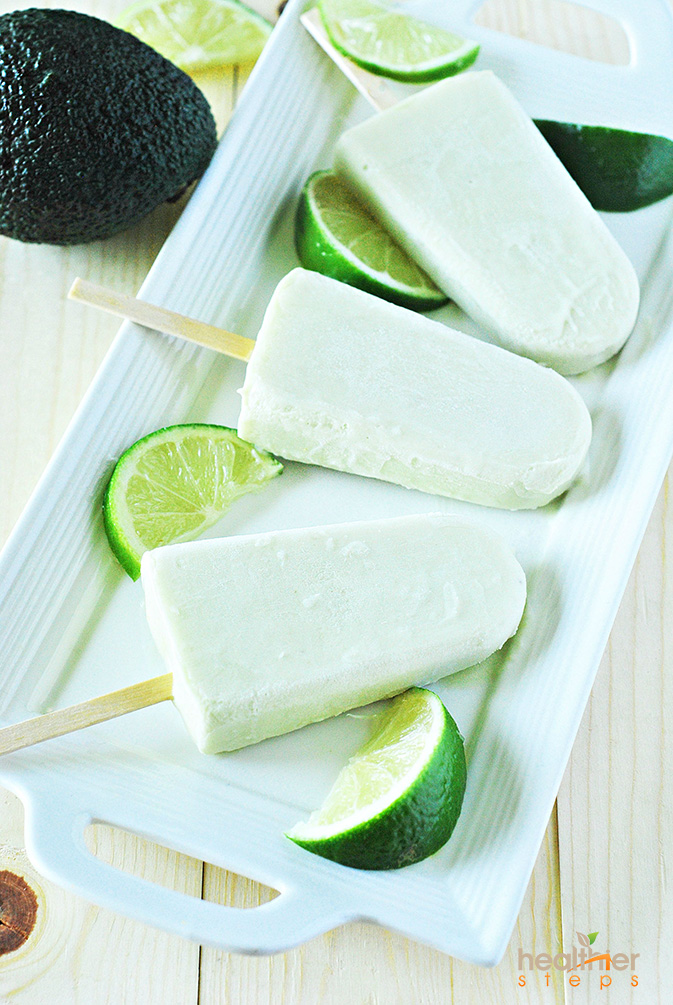 These deceptively healthy heavenly little bites of tastiness are made incredibly moist by the addition of the beetroot, and the avocado frosting is truly sublime!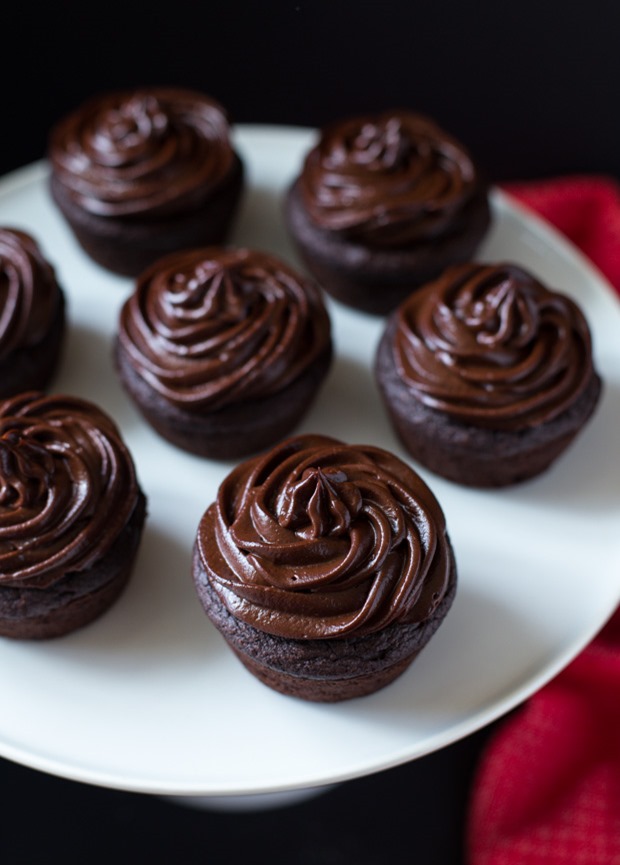 These are perfectly fudgy, chewy, rich, and chocked full of chocolate. Plus they're packed full of healthy ingredients like avocado and coconut oil. What more could you possibly want? Except for them to appear right in front of your eyes!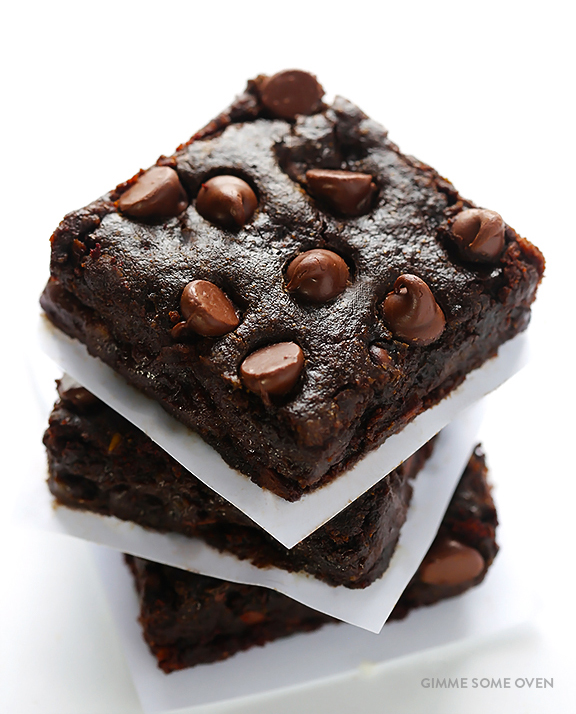 These are not your average cookies. These are softer and airier and more cloud-like than others. And insanely fudgy – yummy!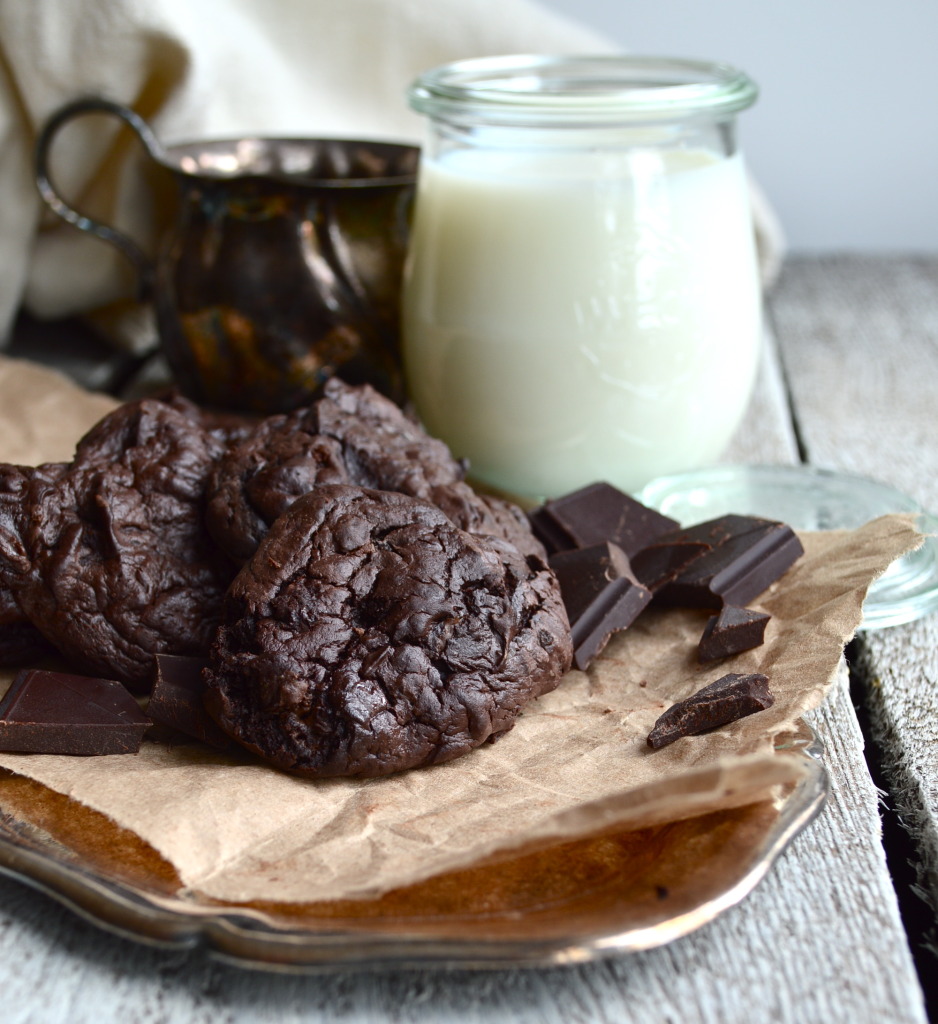 Avocados make the creamiest, dreamiest, most scoopable vegan homemade ice cream that ever made your tongue's acquaintance!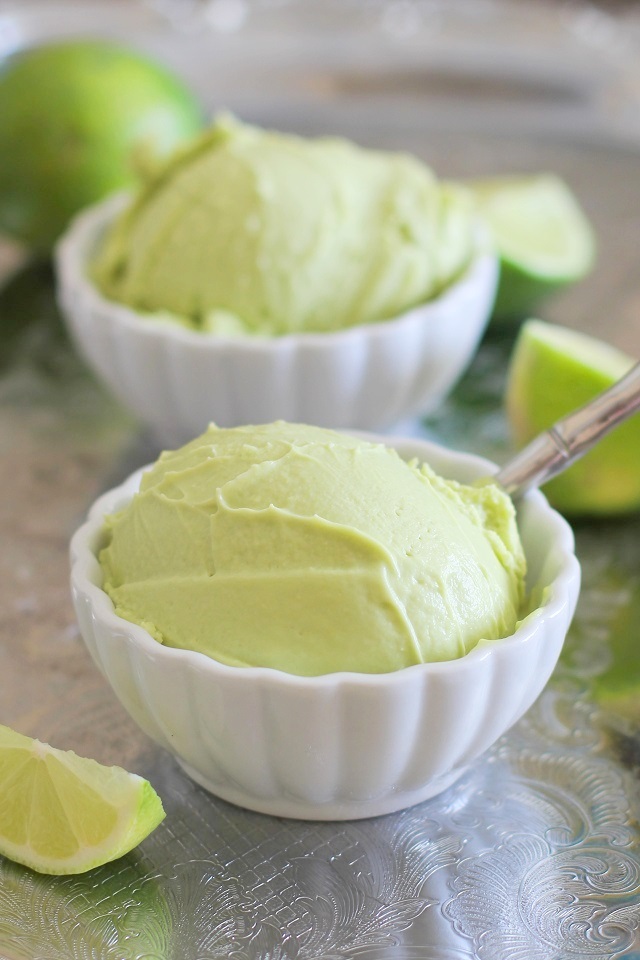 These mousses are made with a combination of healthy and delicious ingredients that come together to create a dense and rich mousse. The best thing about this recipe is that is super easy and can be made in 2 minutes. Just throw everything in the blender and mix until creamy.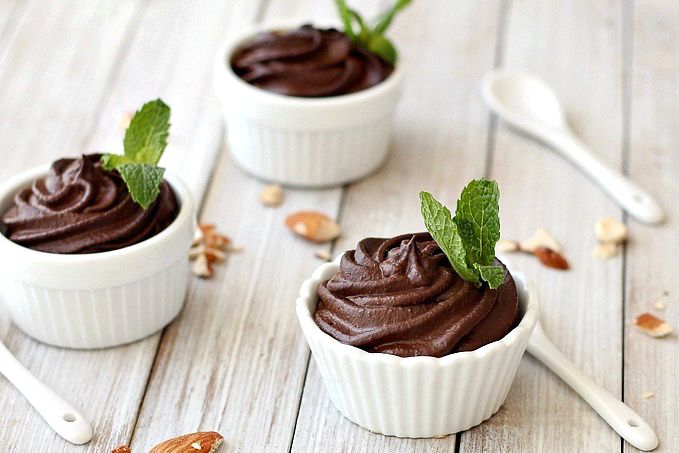 This ice cream is quick and easy to make. All you need are 4 ingredients and a blender. Chuck all ingredients in the blender, blitz it up and in less than five minutes you'll have ice cream ready! Hooray!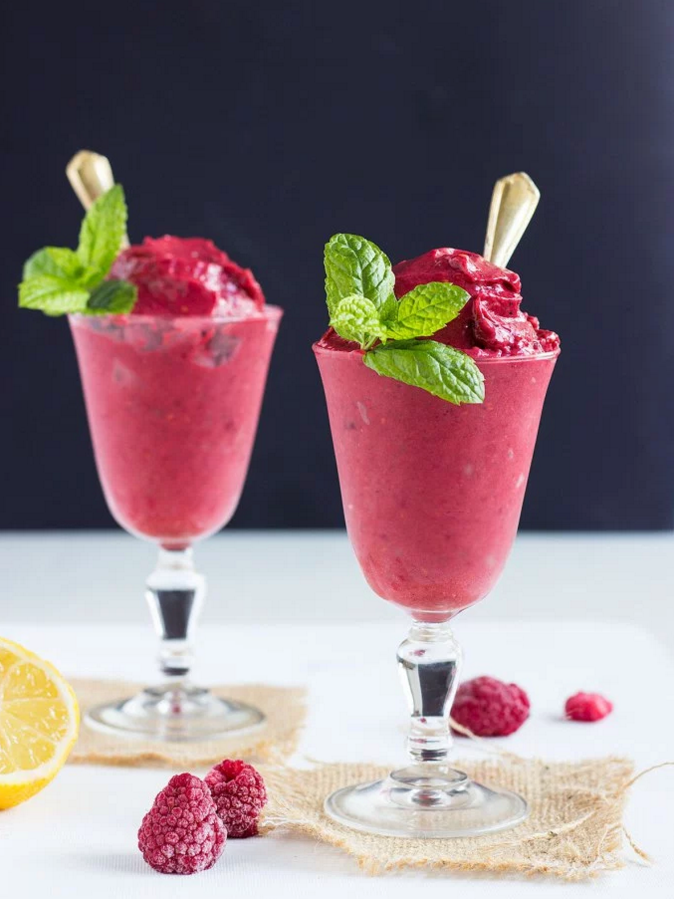 Tags:
Avocado
,
Dairy-Free Dinner
,
Dairy-Free Lunch
,
Vegan
,
Vegan Diet
,
Vegan Dinner
,
Vegan Lunch
,
Vegan Recipes