Avocado smash on toast
This recipe is such a good light and quick savoury meal at any time of day. It's really good topped with a soft boiled egg to make a more substantial plateful, or even with a side of crispy bacon. In mymuybueno Deli they serve it on toasted ultra seedy bread with plain hummus and slow-roasted tomato which makes for a brilliant brunch or lunch. It's a great Valentine's starter to the day too…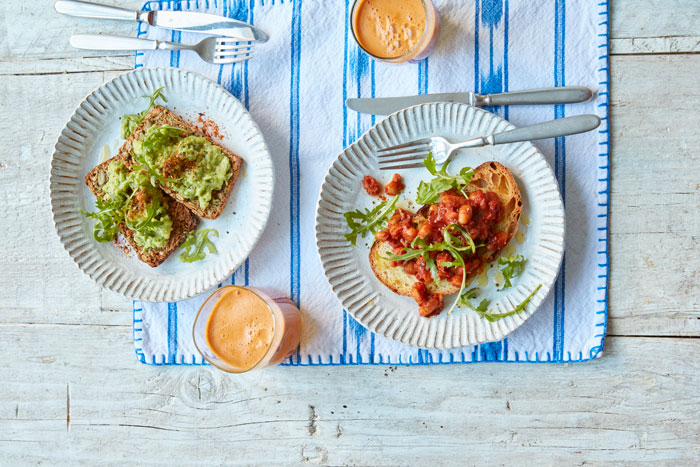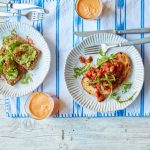 Avocado smash on toast
This recipe is such a good light and quick savoury meal at any time of day. I really enjoy it topped with a soft boiled egg (p.197) to make a more substantial plateful, or even with a side of crispy bacon. In mymuybueno Deli we serve it on toasted ultra seedy bread (p.42) with plain hummus (p.72) and slow-roasted tomato which makes for a brilliant brunch or lunch.
Ingredients
½

avocado

½

tsp

fresh lemon juice

1/8

tsp

Himalayan salt

a

grind

black pepper

1

slice

gluten-free bread of choice

½

tsp

olive oil
Instructions
In a small bowl, combine the avocado flesh with the lemon juice, salt and pepper. Gently mash with the back of a fork.

Toast your bread and top with the mashed avocado mixture. Drizzle with olive oil and sprinkle over your desired toppings. Any of these are great with it: flaked sea salt, chilli flakes, toasted mixed seeds or togarashi.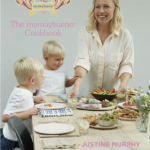 The mymuybueno Cookbook by Justine Murphy offers 160 family friendly, delicious, fully refined sugar-free ideas for healthy breakfasts, sharing platters, soups, curries, salads, main dishes and plant-based desserts. All recipes are refined sugar-free, and offer advice on easy ingredient swaps for those with intolerances or dietary requirements. This is a book that will truly inspire you to eat, live, and learn. Justine imparts her contagious energy into the pages, giving it real heart and making it much more than just a cookbook, but a guide to good living.
Comments
Tags:
Gluten-Free Breakfast
,
Gluten-Free Brunch
,
Gluten-Free Lunch
,
Recipes