Eat Real's deliciously different snacks with a deeply satisfying crunch…
Elevate your snacking game and explore bold new textures and tastes that sing on the tastebuds with deliciously different Eat Real.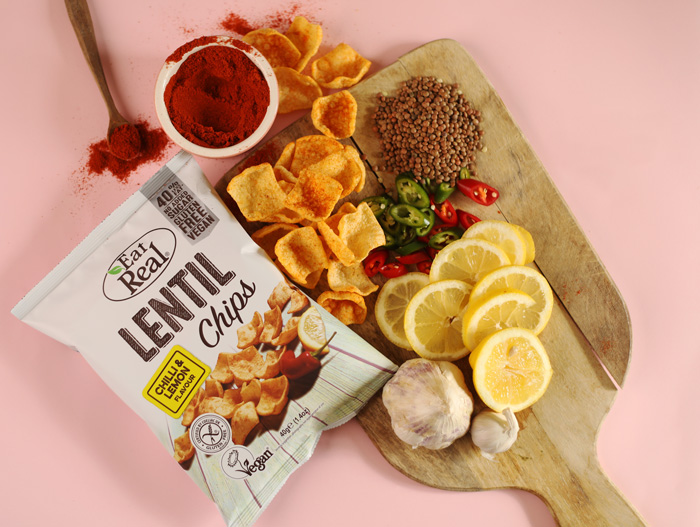 Vegan & gluten-free, Eat Real are flavour experts, making great snacks with big balanced flavours by turning the humble lentil, quinoa and chickpea into a crunchy, nutritious snack for everyone.
Keeping their pioneering roots at the forefront, all Eat Real products are free from artificial colours, flavours and ingredients. Both the Hummus and Lentil ranges contain 30% less fat than regular potato chips.
The Eat Real range offers exciting, unexpected flavour combinations with mouth-watering crunch, with favourites including: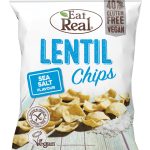 Lentil Sea Salt Chips: Humble lentil to crunchy crispy chip, this snack is mild and creamy with a subtle salt aftertaste.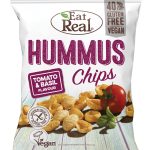 Hummus Tomato and Basil Chips: A creamy chickpea base with a sweet tomato profile followed by a hit of basil.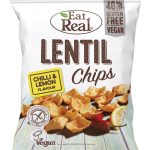 Lentil Chips, Chilli & Lemon Chips: The perfect balance of a velvety lentil base, notes of dry, zesty chilli and sweet fragrant lemon.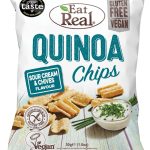 Quinoa Sour Cream and Chive Chips: A deliciously crispy base made from quinoa flour, with a sweet, rounded profile and zingy chives.
All flavours are available nationwide now at stockists Tesco, Sainsbury's, Ocado and Waitrose. Share bags of Quinoa (80g), Lentil (113) and Hummus (135g), RRP £1.80. Grab bags Quinoa (30g), Lentil (40g) and Hummus (45g), RRP £1.00. Handy packs, Quinoa (20g), Lentil (22g) and Hummus (25g), RRP £0.85 and Multi-pack Quinoa Sour Cream and Chive, Lentil Sea Salt and Quinoa Sundried Tomato and Roasted Garlic (2x 25g, 2x 22g & 1x 22g) RRP £2.00.
Tags:
Gluten-Free Products
,
Gluten-Free Snacks
,
Products
,
Vegan Products
,
Vegan Snacks