Gluten-free breadsticks
Gluten-free breadsticks recipe by Davina Steel
It's tough to get your hands on some decent gluten-free breadsticks, so why not make your own using Davina Steel's Mix and this simple recipe…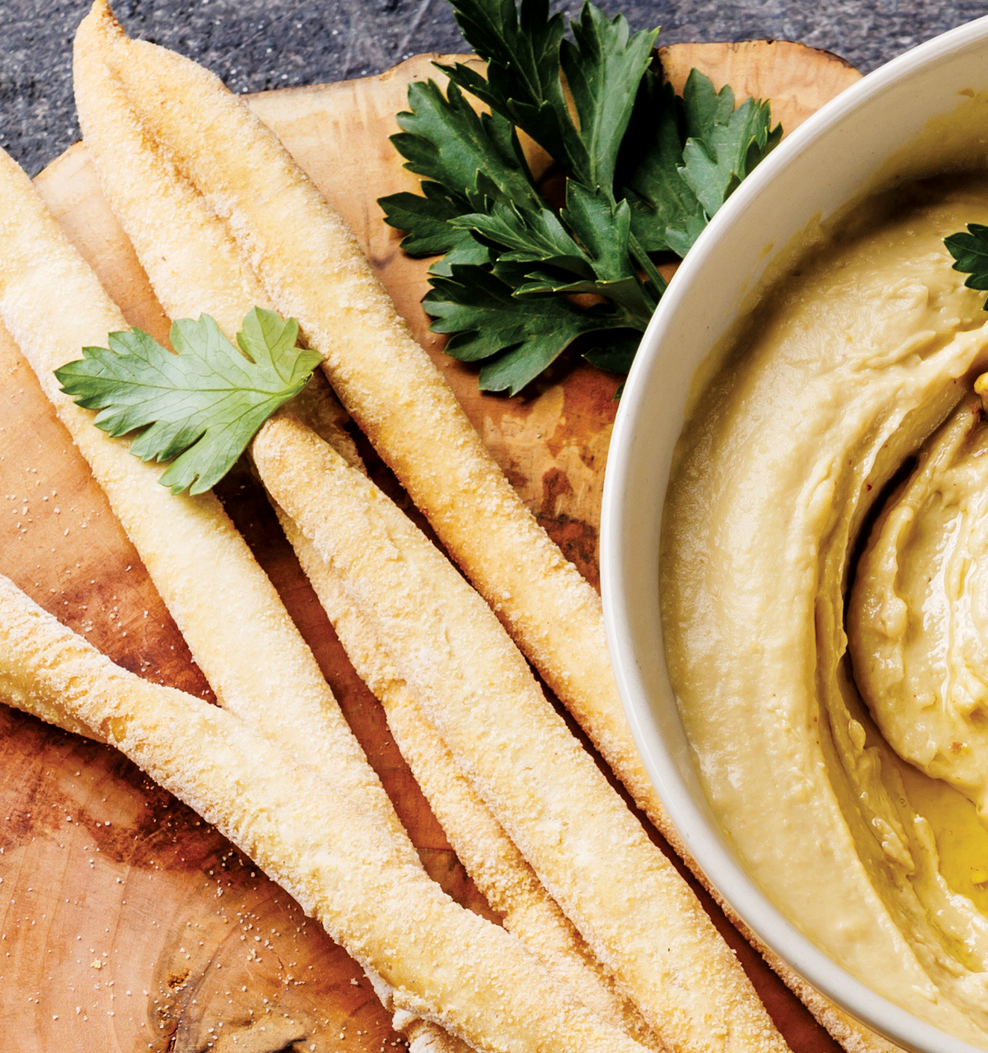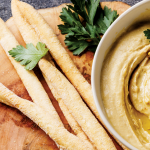 Savoury breadsticks
Ingredients
Optional
1

tsp

dried rosemary leaves, finely chopped

4

small garlic cloves, peeled, chopped finely

1

tsp

poppy or sesame seeds
Instructions
Preheat the oven to 200°C/Gas Mark 6.

Stir together the pizza mix, salt and rosemary (if using).

Heat the water, oil and garlic (if using) until just boiling. Stir in the pizza mixture and reduce the heat to just simmering. Mix vigorously for about 1 minute, or until the mixture forms into a ball. Remove from the heat and cool for 5 minutes.

Beat in 1 egg at a time with a spoon until smooth. This will form a sort of choux pastry.

Put the dough into a heavy-duty resealable food plastic bag and snip one corner off (about 1cm (½in) diagonal snip should do it).

Twist the bag together at the top and squeeze until you are piping the dough through the hole.

Pipe thin 20cm (8in) strips onto an ungreased baking tray and sprinkle with seeds, if desired.

Bake for 20-25 minutes, or until the bottoms are golden and the tops are dry.

Remove from the oven and place on a wire cooling rack to cool.

These can be stored in an airtight container for up to 2 weeks.
Nutrition Facts
Savoury breadsticks
Amount Per Serving
Calories 65
Calories from Fat 23
% Daily Value*
Fat 2.5g4%
Protein 2g4%
* Percent Daily Values are based on a 2000 calorie diet.
As featured in the June 2019 issue of Gluten-Free Heaven magazine
More gluten-free bread recipes
Follow us on Facebook, Twitter and Instagram for all the latest recipes, news and features from Gluten-Free Heaven.
Tags:
Dairy-Free
,
Dairy-Free Diet
,
Dairy-Free Recipes
,
Gluten-Free Bread
,
Gluten-Free Recipes
,
Gluten-Free Snacks
,
Sugar-Free Recipes