What better dessert to celebrate spring that a gluten-free tiramisu with Ladyfingers, a delicious dairy-free "mascarpone" cream and a hint of coffee that creates the most amazing contrast of flavours?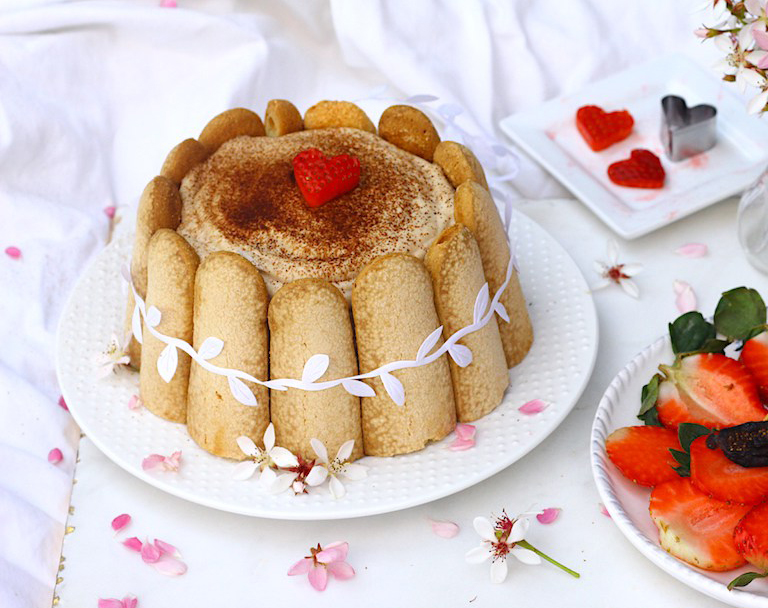 Gluten-free tiramisu with ladyfingers
By Ambra Torelli (www.littlebitesofbeauty.com)
Makes 8 | Prep 15 mins | Cook none 
GF V
Ingredients
For the cookie layer:
For the dairy-free "mascarpone" cream:
50g raw almonds, soaked
50g raw cashew nuts, soaked
40g organic tofu
1/2 vanilla pod
Zest of 1/2 an orange
120 ml coconut milk
4 Medjool dates
1/4 tsp saffron or turmeric
For the coffee infusion:
1 shot of espresso
100 ml lukewarm water
50 ml lukewarm coconut milk
1 Tbsp raw cacao to decorate
Method
To prepare the the cream, simply blend all the ingredients in a high speed blender until you get a perfectly smooth and firm consistency. If you use silken tofu (instead of firm) you'll need a little less milk.
Prepare the coffee infusion by warming up water and plant based milk, and combining them in a soup plate with the shot of espresso or the soluble dandelion coffee. Mix well.
Cover a cake pan (or even in a circular glass container) with cling film. The one I used has a 6″ diameter and a 3″ high border.
Quickly dip the ladyfingers on both sides in the coffee mixture. Make sure they are not too soggy nor too dry: the coffee has to infuse the whole cake but not to make it become mushy. Place the coffee dipped ladyfingers on the bottom of the pan (cut the edges of the ones that don't fit), and layer them with cream.
Infuse with coffee another layer of ladyfingers and repeat this operation until you reach the top of your pan. You should have about 1/2 of the cream and the cookies left.
Refrigerate your tiramisu for about 4 hours, flip it in a serving platter and gently peel off the cling film.
Spread the remaining cream on top and all around your tiramisu and stick the remaining ladyfingers to it, cutting one of the edges so that their height doesn't exceed the heigh of the tiramisu cake.
Sift some raw cacao on top, refrigerate for a couple more hours and you are ready to serve!
---
About the author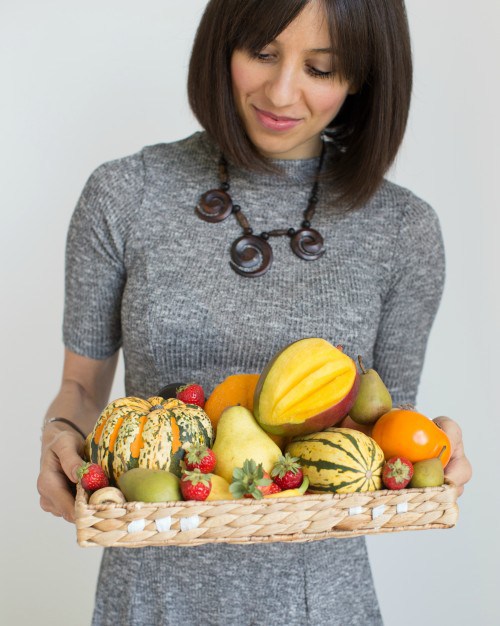 Ambra is an Italian chef who is here to give you the recipe for being a healthier, sexier and more satisfied you… whilst still indulging everyday! Her goal is to show you how you can indulge in the most delicious food while drastically improving you health, getting skinnier and looking gorgeous! You can find more of her delicious recipes on her blog, or you can get in touch with her on Facebook, Twitter or Instagram.