Gluten-free sausages wrapped in scrumptious light and flaky gluten-free Silly Yak pastry, which is great for both sweet and savoury recipes, make the perfect treat for kids at Halloween.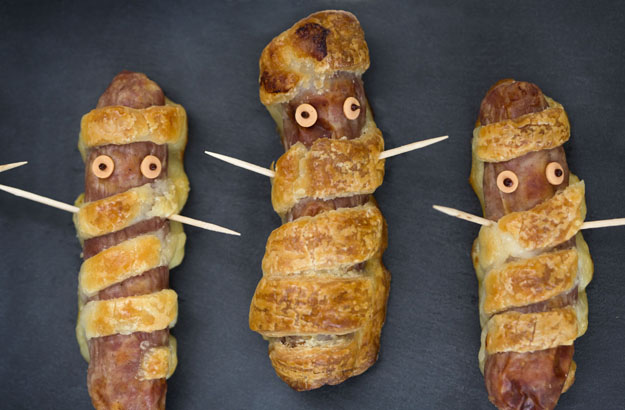 Halloween Mummy Sausage Rolls
Ingredients:
Gluten-free flour, for work surface
1 block Silly Yak puff pastry
8 Gluten-free sausages
Sugar dots/writing icing for eyes
1 egg
Instructions:
1 Preheat oven to 220 degrees. On a floured surface, roll the puff pastry out to approx. 3mm thick
2 Cut thin strips of pastry approx. 5mm wide, 15cm long and wrap them around the raw sausages, leaving a space near the top to place the mummy's eyes later.
3 Place on a lined baking tray
4 Brush pastry with whisked egg.
5 Place tray in oven and bake for 25-30 minutes until pastry is golden brown and sausages are piping hot throughout
6 Leave to cool then glue sugar dots in position with a little icing.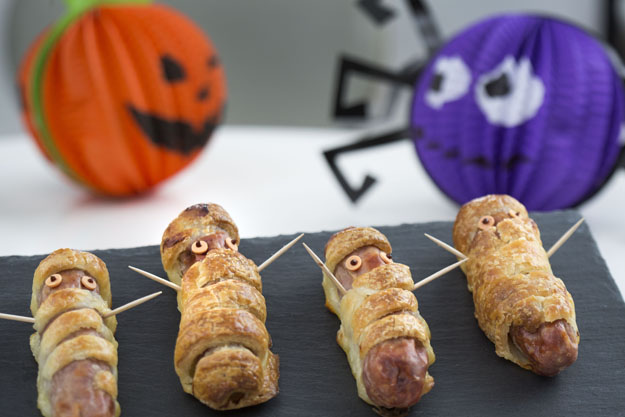 About Silly Yak
When Lucy, the wife of a talented young baker named Tom, was diagnosed with Coeliacs, Tom couldn't bear for her to miss out on all of her favourite baked goodies. With passion in his heart and a rumble in his tummy, Tom created a selection of truly scrumptious gluten and wheat-free treats that he and Lucy both loved. Now you can love them too with this delicious range of delights from the Silly Yak.
Visit Silly Yak for more gluten-free recipes and information.