20 of the best places for gluten-free pizza!
Everyone loves a good old slice of pizza, and (contrary to popular opinion) gluten-free pizza is not as elusive as you might think! We've put together a list of popular chain restaurants/takeaways that sell gluten-free pizza so you can find a GF pizza spot just about wherever you are. And we've added in some independent eateries too!
Chain Restaurants
With an entirely separate gluten-free menu to choose from, you'll be sure to find something you like at Pizza Express. Fifteen different GF pizzas are available at most locations, not to mention GF starters, sides and desserts!
Since Pizza Hut introduced its legendary gluten-free base, diners have loved the square GF pizzas. Gluten-free options are available at all of the 268 Pizza Huts and menus are clearly labelled with the GF accreditation symbol.
Zizzi's website makes it incredibly easy to check your options before you go out for a meal. Simply select the 'non-gluten' option on the left hand side, and the whole menu is filtered to show you what you can have.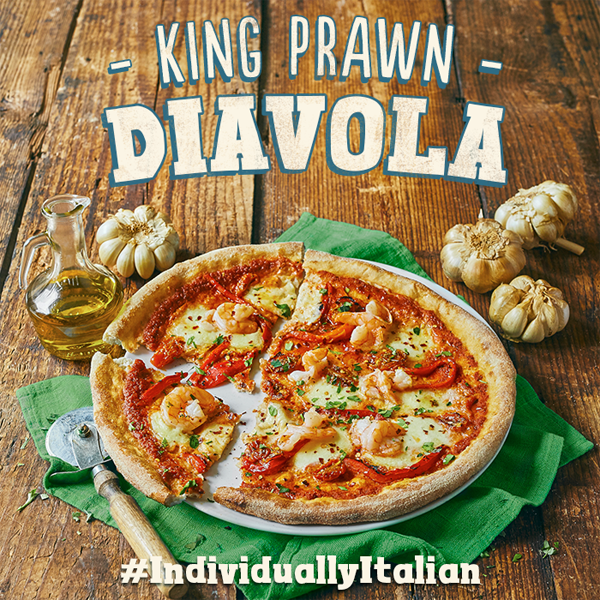 Domino's was actually one of the first chain pizza places to gain accreditation from Coeliac UK. Its GF base can be paired with a variety of toppings, and a full allergen menu is available on the website.
Frankie and Benny's offers a separate (and expansive) gluten-free menu, complete with starters, mains, grills, sides and desserts. Seven different GF pizzas are on offer, in a variety of classic and popular styles.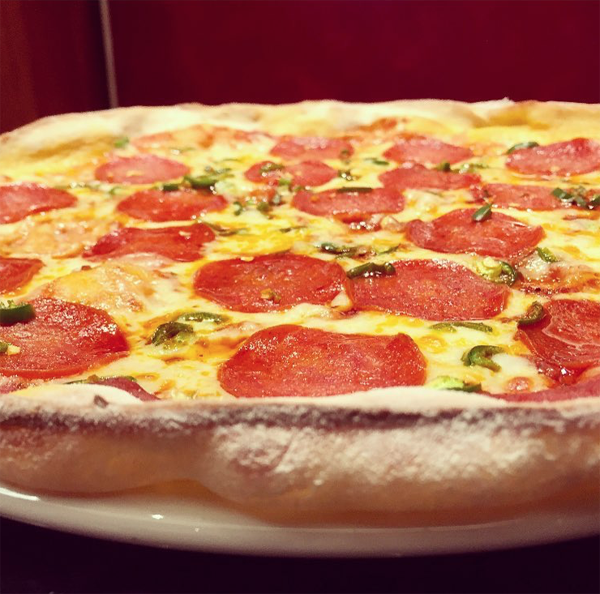 A range of classic and light pizzas is available here, as well as gluten-free garlic bread! The online menu can be easily filtered and the staff is happy to help if you express your dietary requirements.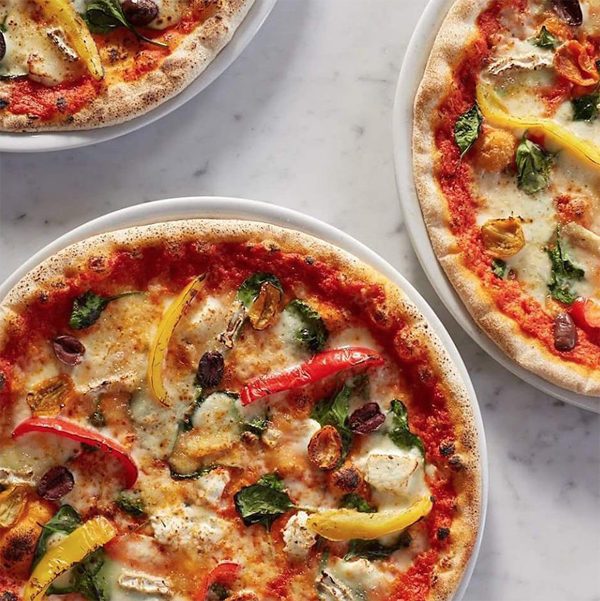 Every Stable menu is different, as they try to source their ingredients and cider from the local area. Therefore, while there are usually GF pizza options available at all of their locations, it is best to check the website or call ahead beforehand.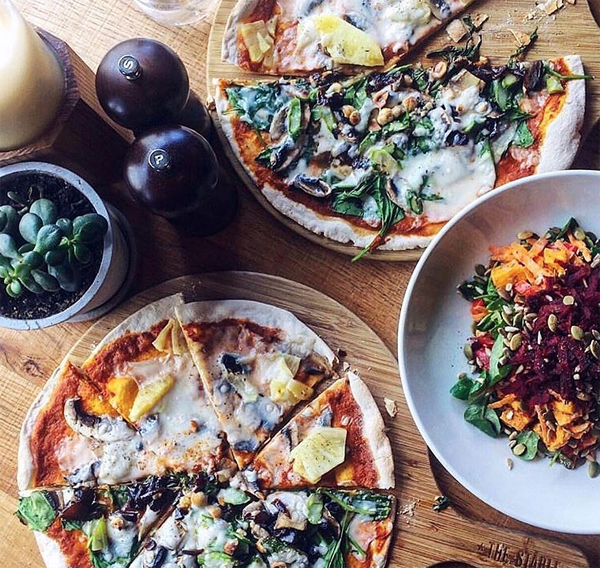 The non-gluten menu at Ask Italian contains 11 different GF pizzas, ranging from classics like the Margherita and the Pollo E Funghi to more extravagant options like the Salsiccia and the Slow Cooked Lamb.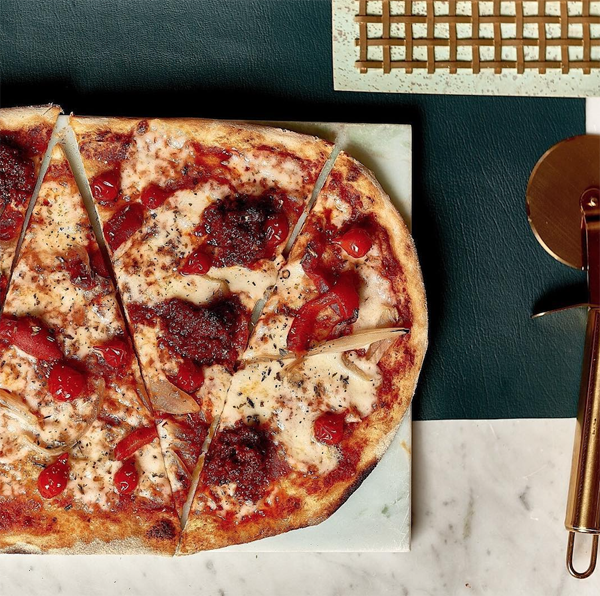 You can download an allergen menu from the website, or filter the online menu to your GF requirement. You do have to request the gluten-free options when you order, as there are often gluten-free and gluten-containing versions of a dish.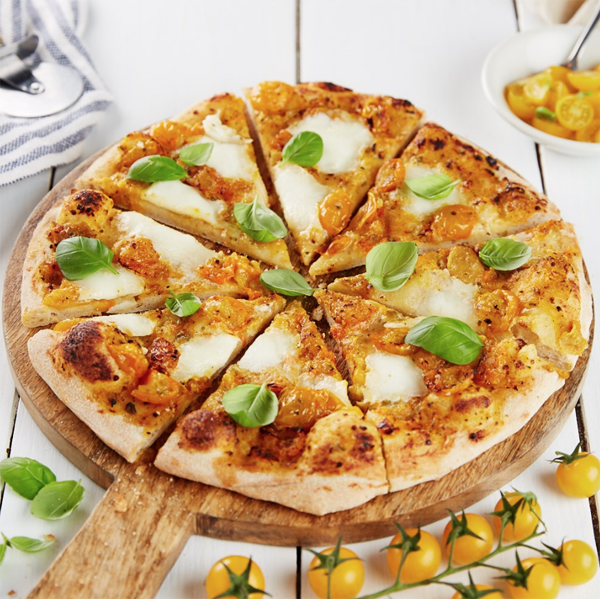 Independent Eateries
This Manchester pizzeria provides gluten-free options for most (if not all) of the dishes on its menu! It can also cater for dairy-free, vegan and vegetarian diners, so you can bring all of your foodie friends along without having to worry.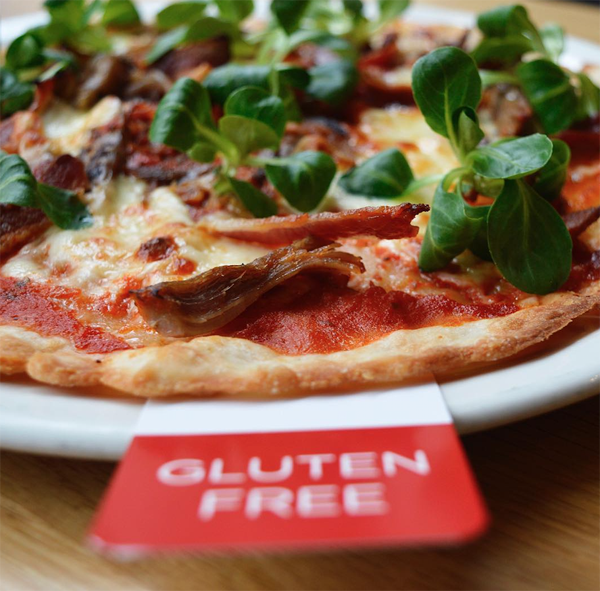 Select 'show allergens' on the Franco Manca online menu to see all that is available to you. There are 6 different GF choices, and extra toppings can often be added. Gluten-free bases cost £1.75.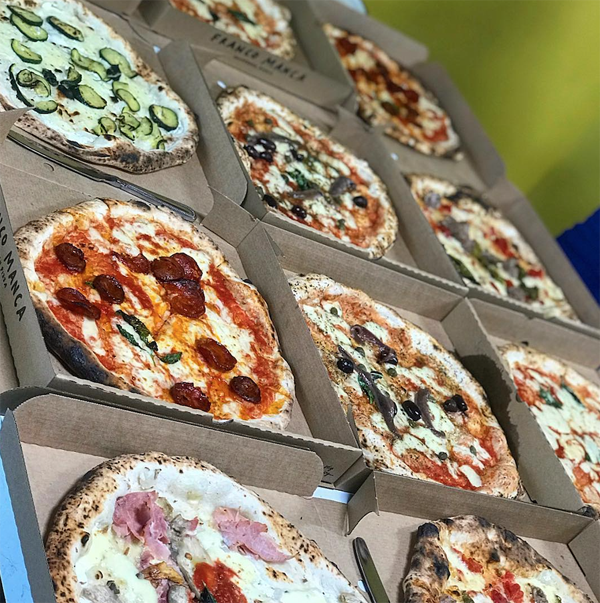 Dough's traditional sourdough base can be swapped for a gluten-free base. It is a little more expensive, as the swap costs £2.50, but the pizzas taste just as great and you can choose from an incredible variety of toppings.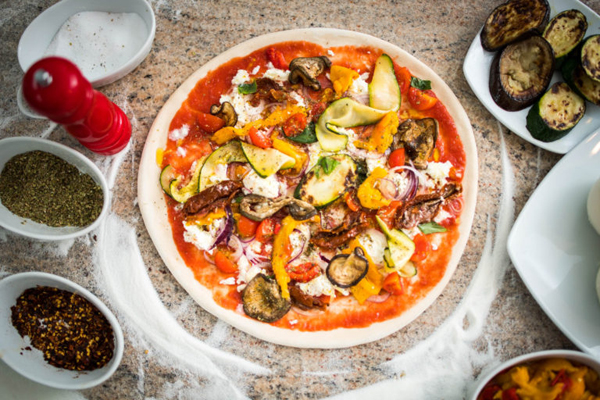 If you're looking for a takeaway rather than a dine-in eatery, this one's for you! Started by a family who were aware of the struggles of coeliac diners, you can rest assured the team have your best interests at heart.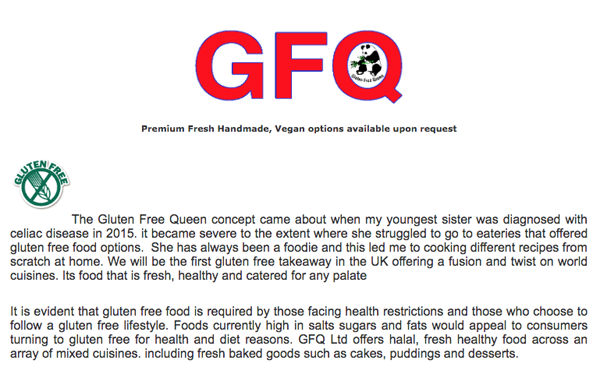 The 48 hour slow fermented gluten-free dough at Zia Lucia is crispy and delicate. As long as you specify that you are gluten-free, the staff will be able to help you out with the best options, and tell you about the weekly special, too!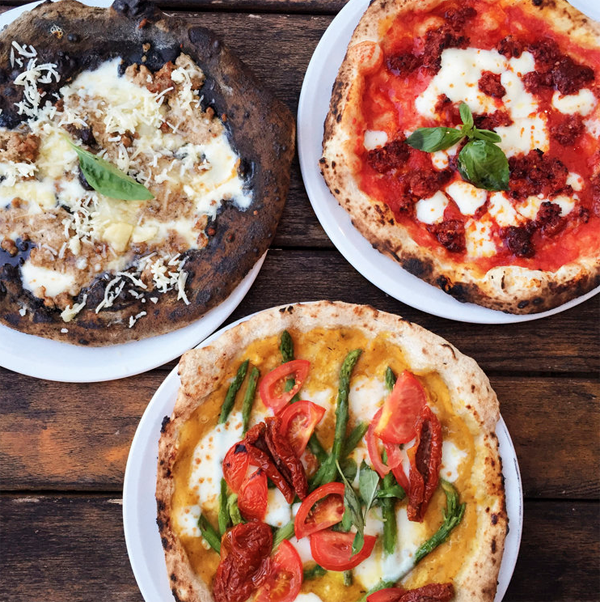 Not only do the pizzas here look divine, but gluten-free pizza bases and vegan cheese are available too! They take bookings for parties and large events, so if you're looking for a venue that caters for gluten-free diners, it's a good one.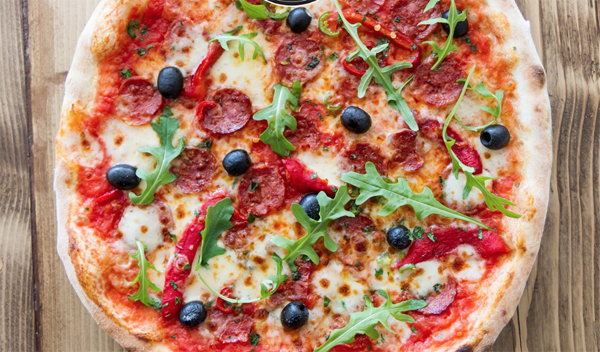 The website for La Favorita not only claims that it is one of the best pizzarias in Britain, but also that their gluten-free dough tastes just the same as their gluten-containing dough. We guess we'll have to try it to find out!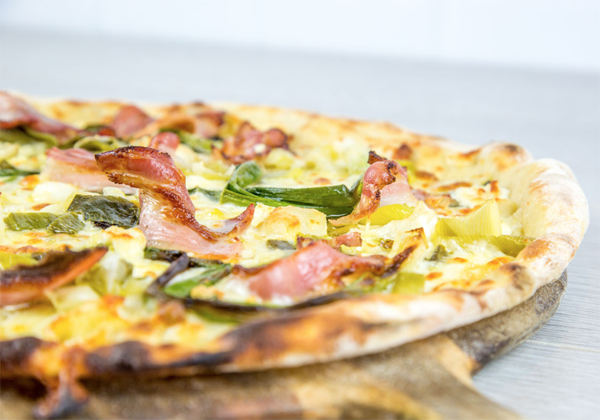 Another takeaway, La Cucina makes and delivers gluten-free versions of all of their 11-inch pizzas. There is free delivery on orders over £10 and they're open until 11pm on Friday and Saturday.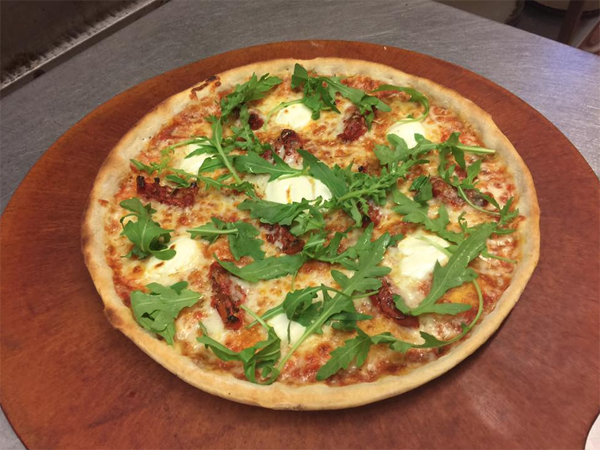 Purezza, London and Brighton
The ten pizzas available with a gluten-free base at Purezza have truly spectacular names. From the Vulcano, to the Couch Potato to the Portobello Road, you'll have as much fun choosing your pizza as you will eating it!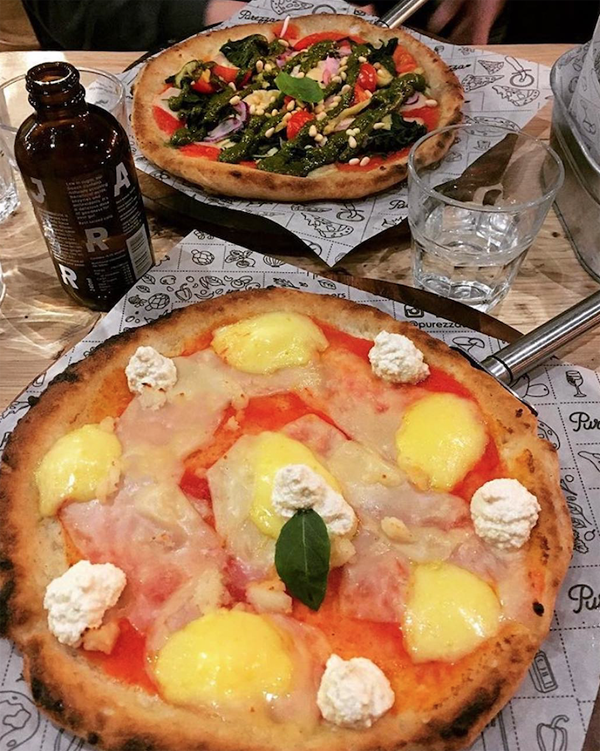 With a whopping 23 pizzas to try with a White Rabbit Pizza Company gluten-free base, you'll be more than spoilt for choice here! The pizzas are available to eat in or to take away.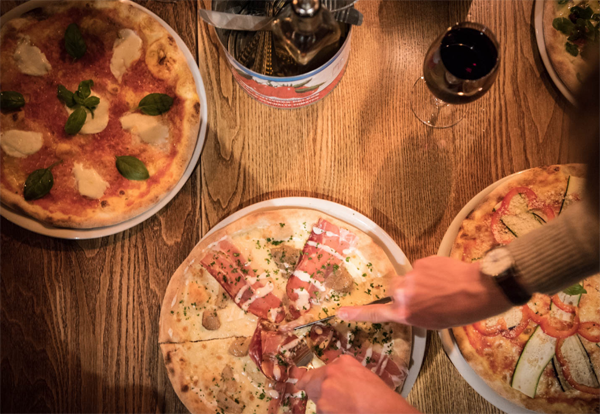 Crust, Liverpool
One of the five crust-types from which this restaurant gets its name is the gluten-free crust. You can ask for this crust with selected pizzas. Also, if you order for a friend you can leave a message on the bag and they'll deliver it for free!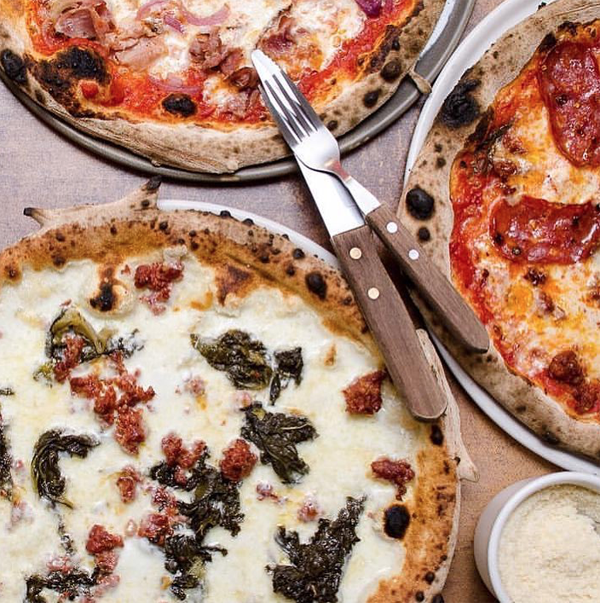 Tags:
Chains
,
Eating Out
,
Features
,
Gluten-Free
,
Gluten-Free Pizza
,
Gluten-Free Takeaways