Cosmetic allergens: what you need to know
Food allergy researcher Hazel Gowland uncovers the dangers and risks of food allergens in non-food care products…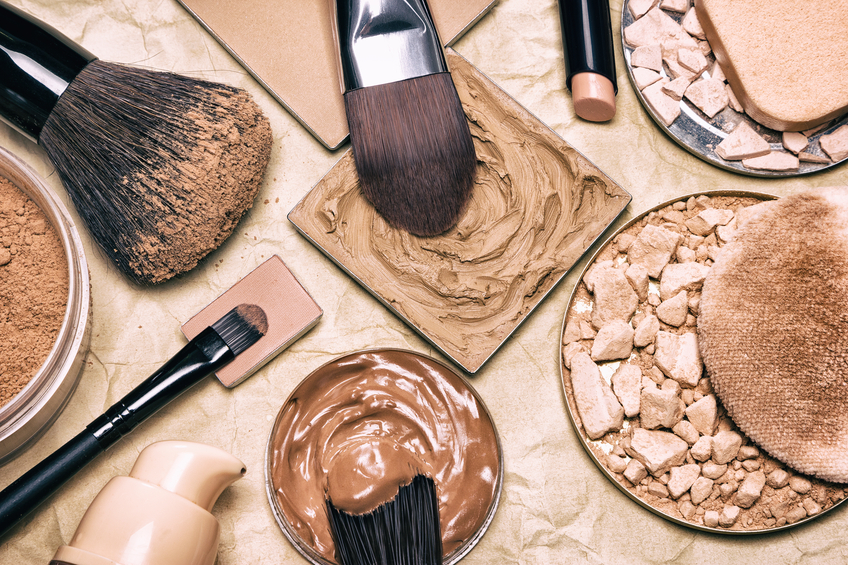 Easing yourself back into the salon chair, you relax and enjoy the warmth of the water as your hair is professionally washed and conditioned, before being cut and styled…Or perhaps you remove your fluffy robe and prepare to enjoy a well-deserved spa treatment…
Maybe you are at home, calming a tetchy baby or small child with a gentle massage? Or you might be…er reaching round for the loo roll? Such everyday scenarios pass without notice for most people, but for increasing numbers at risk from severe food allergies, they could represent a real risk.
In nurseries, schools, restaurants, takeaways and many more retail and catering outlets, there is a real understanding that a significant number of people now have severe allergies to key foods. Peanuts and different tree nuts, as well as milk, egg, sesame, fish and wheat are now recognised to sensitise and cause allergic reactions in increasing numbers of people. At least one child in 20 and one adult in 50 is affected. Severe reactions to foods causing hospitalisation have doubled in a decade in the UK.
New EU law is now in place to help them choose their food when shopping or eating out. Ingredient information on packaging is now clearer, with larger text and key food allergens highlighted, or in bold. It must be in a language easily understood, ie English in the UK. Businesses selling or serving catered or ready-to-eat foods have to keep and make available on request details of the major allergens they have included as ingredients. They also need to train staff to manage enquiries and assess and control the risk of allergen cross-contamination. For those of us at risk, it is becoming much easier to find out what is in products and dishes on sale.
However, food safety and labelling law only applies if the food is to be consumed by people. Different law covers food used in cosmetics and toiletries. This is a particular challenge if you are very sensitive, or if you are the kind of a topic person who is likely to develop new allergies when exposed to different allergens. Foods widely used in personal care products often include key allergens, such as nuts, seeds, fruit, milk and wheat.
Thousands of consumers who avoid these foods, reading labels and quizzing staff, may be unaware of the risk of exposure from non-food products.
As somebody who has lived with a potentially life-threatening nut (and peanut) allergy for many decades, I now find it relatively easy to buy pre-packed and catered food, but identifying ingredients in shampoo, bath and skincare products is another matter.
The label below was found last week on a personal care product on a UK supermarket shelf.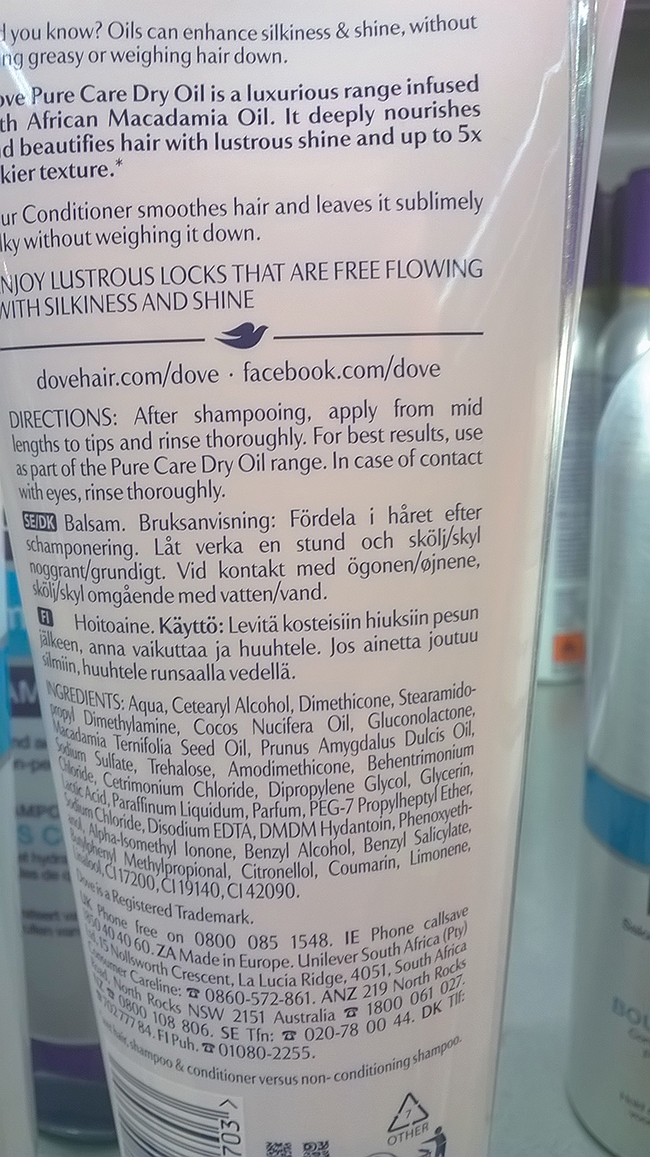 There are no images on this packaging to indicate the presence of nuts as ingredients, but Macadamia Ternifolia Seed Oil and Prunus Amygdalus Dulcis Oil are both derived from 'tree' nuts, which would have to be written in English and highlighted if used in a food product. Latin labelling is still widely used on personal care products.
With an allergy as severe as mine, I would be reluctant to put it to the test, but imagine that if I applied it to my hair as indicated, I might suffer skin and respiratory symptoms, and if I accidentally got it on my lip or in my mouth, symptoms might progress quickly to anaphylaxis or severe asthma. Clinical tests have indicated that I am extremely sensitive to very small amounts of some nuts, so I would definitely want to avoid any contact with this product.
The Anaphylaxis Campaign is the leading UK charity supporting people at risk from severe allergies (www.anaphylaxis.org.uk) and has collected reports of severe allergic reactions for over 20 years. While very severe reactions to foods in personal care products are not reported as frequently as to foods consumed deliberately, the campaign's helpline manager Moira Austin and I have both done our best to unravel mystery reactions and help people find out what might have been responsible.
This isn't always easy. It is recognised that some external factors such as stress, exercise and extremes of temperature may trigger or exacerbate an allergic reaction. Showering or bathing in warm (or possibly very cold) water, perhaps where the product is aerosolised so that some is actually inhaled or swallowed may be an additional risk. Similarly, using products with heat from hairdryers or similar electrical devices may alter the progression of symptoms. The heat and contact or inhalation of aerosolised allergens in oils from massage or aromatherapy may also contribute to exacerbating symptoms.
Exercise is a well-recognised co-trigger for severe reactions, eg to wheat or soya. In some cases, the person can consume the food without any reaction, as long as they don't exercise. The effect of exertion can bring on or make a reaction much worse.
It is also understood that some food allergens (eg oils from nuts and seeds) may be highly refined so that the proteins known to cause reactions have been either removed or denatured. In such cases, it is possible that the product will no longer cause symptoms in all or most people allergic to the food. Bulk cooking oil, derived from peanut or soya and refined to a particular production standard, may be consumed safely by people allergic to those foods. However if the oil is 'cold-pressed' or refined just to remove the bits, then the proteins in it are likely to remain and cause symptoms in those people allergic to them.
There is also a risk that food allergens in personal care products may sensitise somebody not previously allergic to them. Current research indicates that babies exposed to peanut in the home environment and through skin products are more likely to develop peanut allergy, while those who consume peanut regularly from an early age are less likely to do so.
Another issue may be cross reactivity. Proteins from one food may be similar enough in shape or size to convince somebody's immune system to treat them as if they are another allergen. Examples include peanut and lupin (another legume which is used in animal feed and in bakery items such as waffles). Lupin seed oil is also used in cosmetics and caused a very nasty reaction in a small peanut allergic boy, whose mother had used a face cream containing it.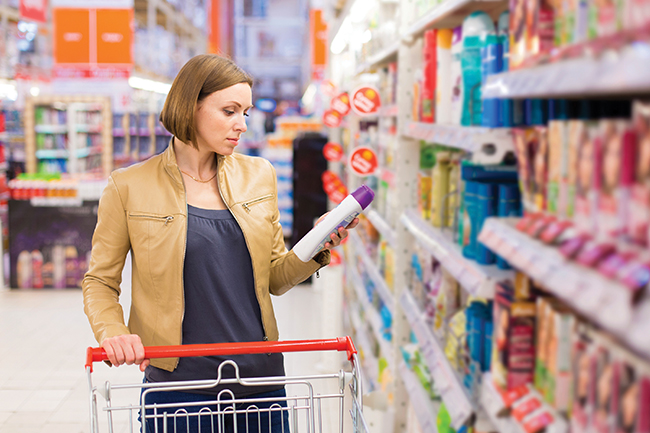 More unusual uses for foods in non-food products now include almond oil in loo roll, milk and wheat in washing-up liquid, lactose in medicines, peanuts and tree nuts in children's vitamins and ear drops, almond in laundry conditioner, and soya in skincare products for babies.
We don't know for sure that these key food allergens are in a form which will cause reactions or sensitise, but for many thousands of people who avoid food allergens with caution and vigilance, it is vital to be able to read and understand labels on personal care products and find safe alternatives. Engaging in conversation with the hairdresser or beauty therapist and taking time to read (and maybe translate) labels or information on websites is essential. It might be necessary to choose an alternative shampoo, conditioner, face cream or massage oil.
Helpful information
The Anaphylaxis Campaign has a really useful fact sheet here: www.anaphylaxis.org.uk
Food allergens used in personal care products
From the EU Labelling list:
Peanuts, tree nuts, almond, cashew, pecan, pistachio, walnut, Brazil nut, hazelnut, Macadamia (Queensland) nuts, sesame, milk, egg, soya, lupin, fish, soya
Other foods known to cause allergies in some people include: kiwi, banana, mango, avocado, papaya, sweet chestnut, coconut, citrus fruits (eg orange, lemon, grapefruit, peach, strawberry).
More information is available at www.foodallergens.info/Allergenic_Foods/Allergy_Foods.html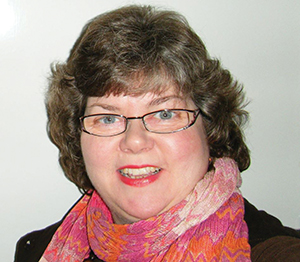 About the author: Hazel Gowland is allergic to nuts and peanuts and is an expert food allergy researcher and trainer. Through Allergy Action www.allergyaction.org and the Anaphylaxis Campaign www.anaphylaxis.org.uk, she works to support consumers, inform a wide range of audiences, train food handlers and reduce risks.
Tags:
Features
,
Gluten-Free Lifestyle