Dine alfresco with Baileys Almande and tips from Rosie Birkett
Fresh air, a gentle breeze, and sunshine on the skin. Everything about summer makes us want to be outside. To make the most of the warmer weather, the Baileys Almande team has teamed up with Rosie Birkett, food writer and lover of all things alfresco, for her expert advice on how to celebrate the season of sun by eating, drinking, and dining in the open air.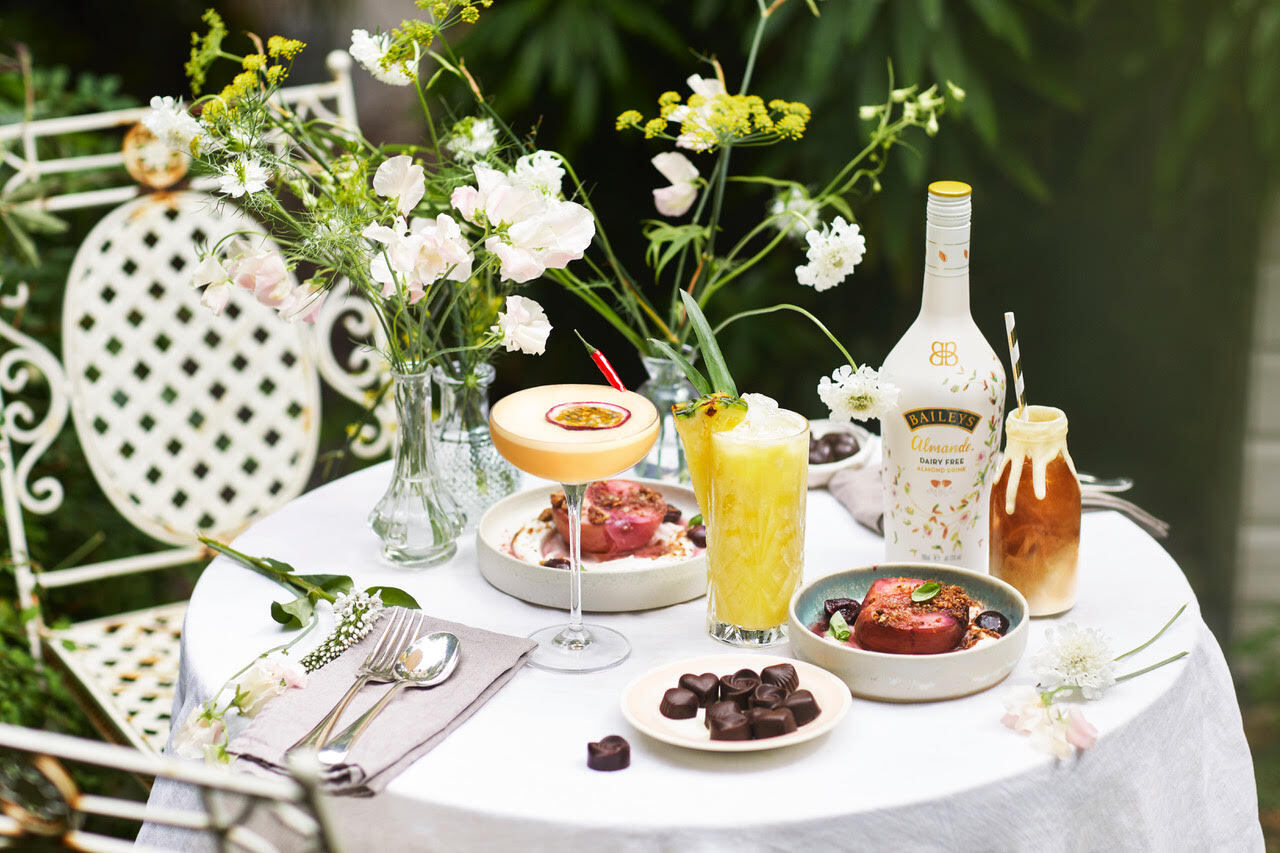 From how to style your space, to what food and drink to serve, Rosie's got all the advice needed to turn even the smallest of spaces into a seasonal retreat – including food pairings with three delicious new cocktails featuring Baileys Almande – a dairy-free liqueur that blends beautifully with the finer flavours of summer. The collection is made up of favourite timeless drinks, that are indulgently light-tasting, dairy-free and don't compromise on taste.
So whether you want to host an intimate get-together with friends, throw your home open to all the neighbours or make your nearest and dearest feel like they're in an at-home oasis, here are Rosie's top tips for bringing those outdoor moments to life this summer:
1. Make the most of what you have
Whether it's a doorstep, balcony, garden, or tiny terrace, almost any outdoor space can be transformed with a little bit of love. The first step is to choose your space so you know what you're working with, then you can start to add to it. If you have a space that's a little wilder or more overgrown, play to that. I love to use the wildness of my garden as a backdrop and work with the naturally beautiful shapes of the leaves, trees, moss and herbs growing.
2. Prepare in advance
Make the most of your alfresco moment with friends by getting as much prepared in advance as you can, so that you can relax and enjoy the day. I like to choose dishes that I can make in advance – an orzo salad can be made in the morning and will sit happily in the fridge until needed. There are loads of cocktails that can be whipped up and prebatched in advance too. Put a new spin on traditional cocktails by making them dairy-free – try a Baileys Pina Almanda. All the ingredients can be blended together and then chilled, ready to be poured over ice after dinner, as a fun, light twist – just as tasty as the classic colada.

3. Have fun with flavours
When it comes to what you serve, have a think about how your drinks and food can work together. Cocktails are surprisingly versatile thanks to the vast range of flavours they can cover. For instance, a vibrant and zesty Baileys Almande Passion Fruit Chilli martini cocktail works amazingly with a fruit dessert. One of my favourites at the moment is peaches with this twist on a martini cocktail, an absolute classic. As peaches and cherries are bang in season, I've roasted them together to bring out their flavour and sugars, and topped with a cardamom-spiced crumble with toasted almonds and pecans, spooned over gorgeous clouds of sharp, creamy coconut yoghurt. This works really well with the deliciously light taste of Baileys Almande.
4. Set the scene
Once you've chosen your space, a few little touches can really bring it to life – add cushions, chairs, a table, candles, and plants to transform the area. If your alfresco gathering is going to stretch into the evening, think about lighting for once the sun sets to add atmosphere and ambience. I love to mix and match by repurposing old jam jars for tea lights, using lanterns and thick church candles and playing with festoon lights, stringing them up on a wall or fence.
5. Set the table
You can build a lovely collection of tableware without spending a fortune. Keep an eye out in second-hand shops and in the homeware sections of bigger stores for nice pieces of glassware, plates and platters. You can mix up second hand pieces with a few newer, smarter bits. It doesn't all need to be matching – I have a really eclectic mix, and a little goes a long way. Reusing milk bottles for cocktail vessels can bring a retro feel to the table too.
6. Finish in style
Leave your guests with a lasting impression with the end of meal coffee by creating something visual – it's easier than you'd think. Try a Baileys Almande Iced Coffee & Tahini Twist, where iced coffee is topped with creamy layers of Baileys Almande. As the liquid mixes, it creates an insta-worthy swirl in the glass that guests will love. I like to add vegan chocolates to pair with this coffee cocktail. The chocolates are super simple to make, by adding melted cacao butter, cacao powder and maple syrup a filled with a ganache of almond butter, with a dash of Baileys Almande. The deep, dark, fruity notes of the chocolate works wonderfully with the sweet creaminess of the cocktail for an indulgently light tasting, dairy-free alfresco treat.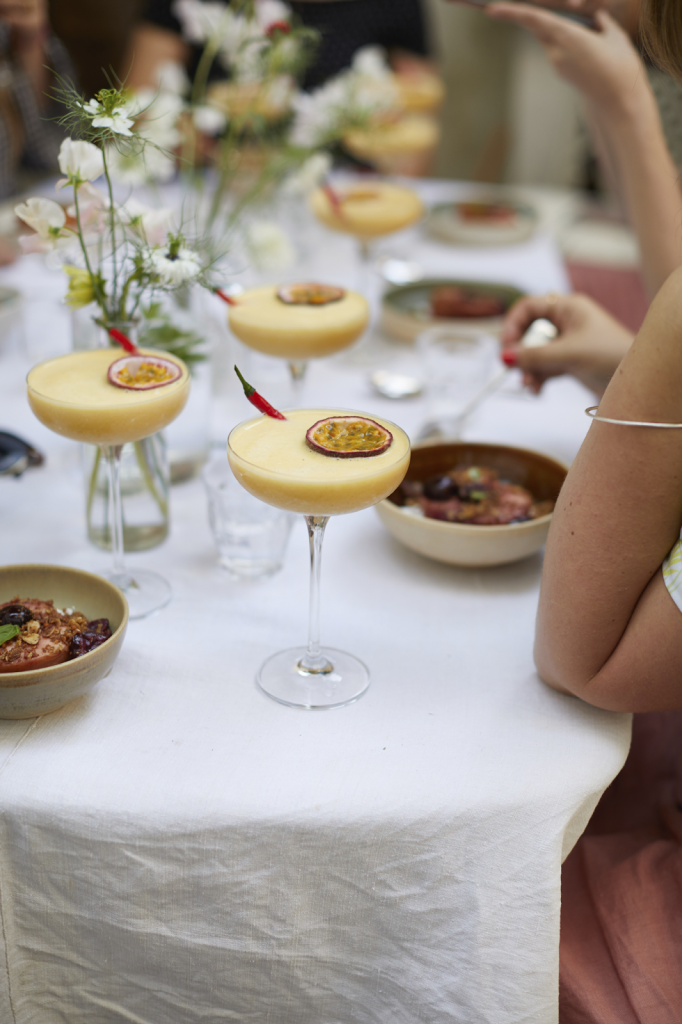 Tags:
Alcohol
,
Dairy-Free Drinks
,
Gluten-Free Drinks
,
Tips
,
Vegan Drinks