Baileys Almande cocktail recipes
These delicious Baileys Almande cocktail recipes are made to impress
We have three amazing cocktail recipes – all gluten-free and vegan – to delight your tastebuds! Read all about how to put on a stunning alfresco party here, and serve up these beauties to really impress your guests.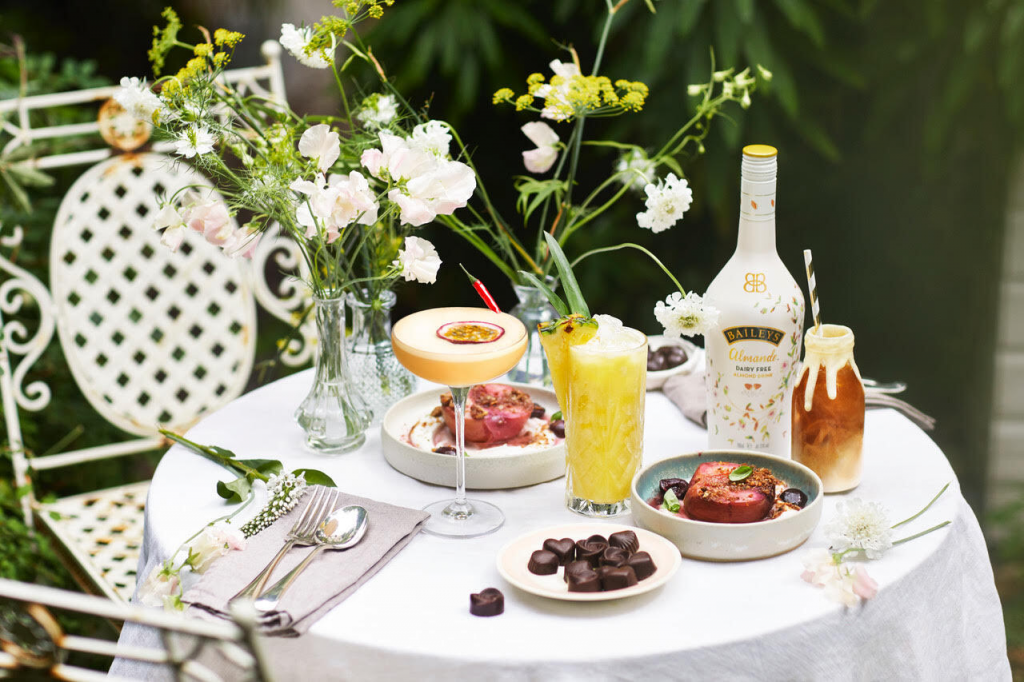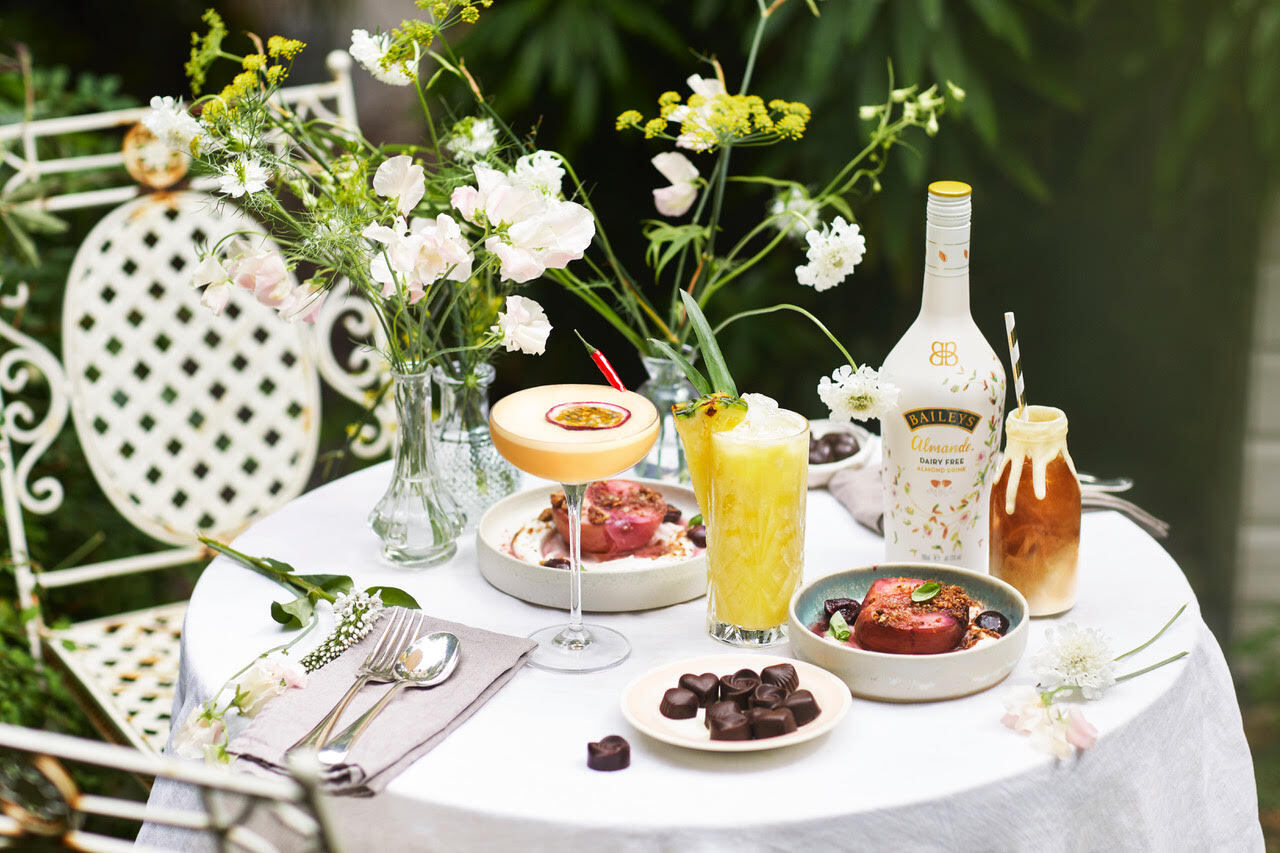 Baileys Almande Passionfruit & Chilli martini cocktail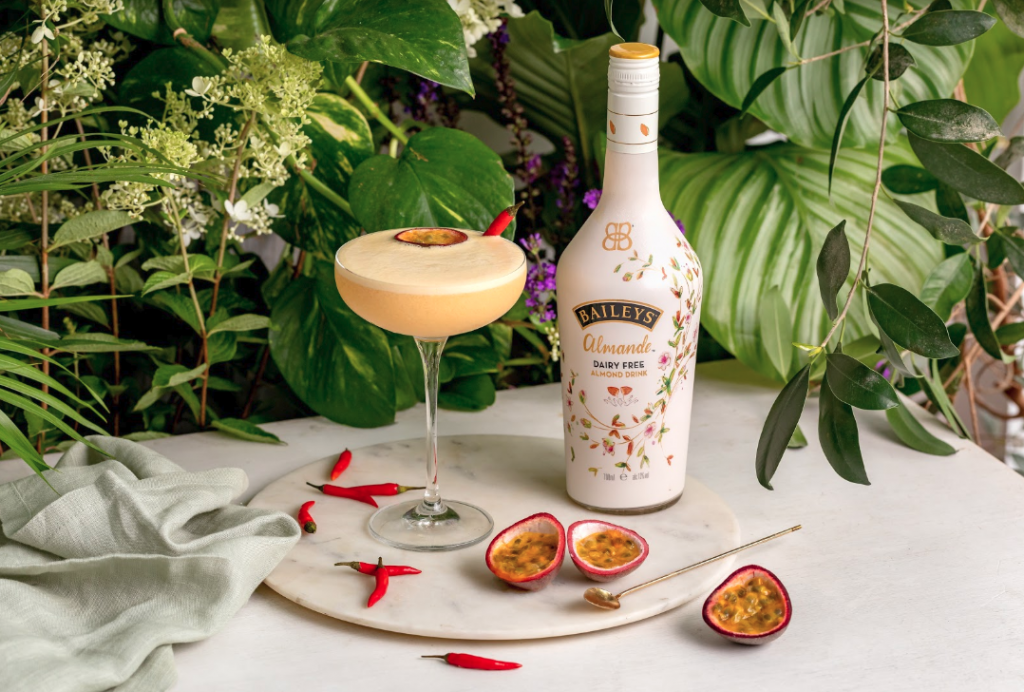 75ml Baileys Almande
75ml Passion fruit syrup
50ml Pineapple juice
¼ teaspoon chilli powder
1 Passionfruit, whole (for garnish)
1 x Chillies, whole (for garnish)
Cubed ice
Prep your garnish: Cut the whole passionfruit into two halves, add a small slice to the chilli pepper and slot securely to the rim of the glass.
Add 75ml Baileys Almande, 75ml passion fruit, 50ml pineapple juice & pinch chilli to a shaker with lots of ice.
Shake well and strain into a coupe glass.
Float passionfruit half.
Top tip: if you don't have a cocktail shaker at home, you can use a clean jam jar with a lid, or the container of your blender.
Baileys Almande Iced Coffee & Tahini Twist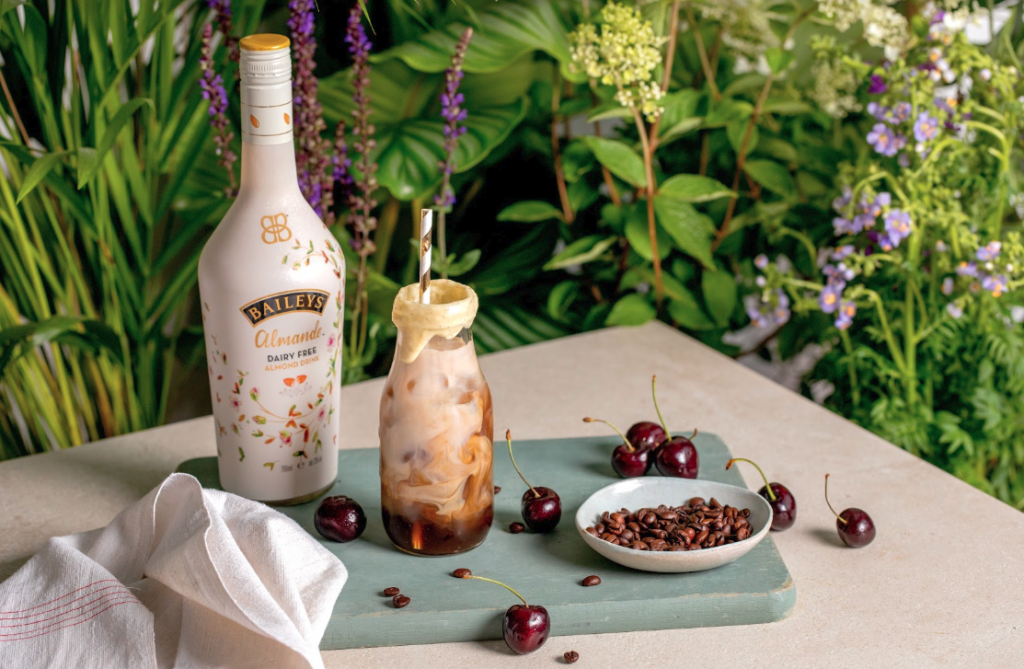 75ml Baileys Almande
100ml Coldbrew coffee
100g Muscavado sugar
50g Coconut milk
1/2 teaspoon Tahini paste, smooth
Cubed ice
For the caramel: blend 50g coconut milk with 1/2 teaspoon tahini paste. Strain.
Add 100g muscovado sugar to a medium pan on medium heat.
Stir in coconut milk and stir for one minute.
Bring to the boil, then simmer for 10 minutes and allow to cool.
Add caramel to the bottom of your glass and then fill to the top with ice cubes.
Fill glass halfway with coldbrew coffee. Fill remaining half with Baileys Almande.
Drizzle over another spoonful of tahini caramel.
For added wow factor and to really impress your guests, drizzle melted vegan white chocolate around the rim of the glass.
Baileys Pina Almanda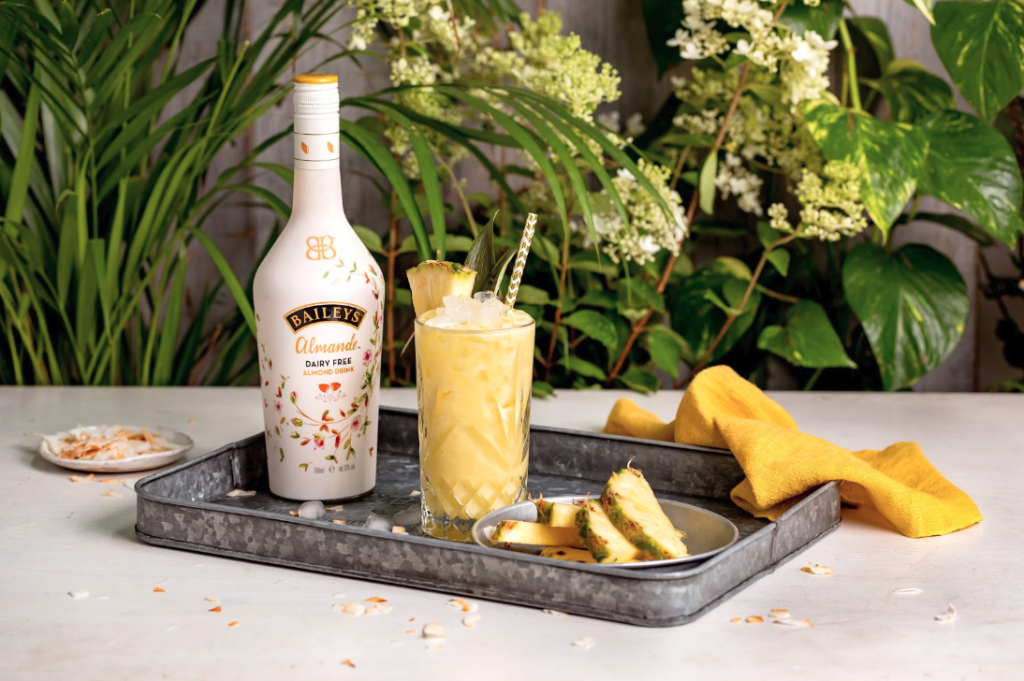 50ml Baileys Almande
50ml Coconut milk
60g Fresh pineapple chunks
25ml Pineapple juice
25ml Captain Morgan White Rum
1 x Fresh pineapple, whole (for garnish)
Crushed ice
Prep your garnish: cut fresh, whole pineapple into slices and then into triangles.
Top the glass with one pineapple triangle and one pineapple leaf. Crushed ice ready.
Add 60g pineapple chunks to the blender. Add 50ml coconut milk and 25ml of fresh pineapple juice Add 50ml Baileys Almande, 25ml Captain Morgan White Rum Blitz well and strain.
Pour over crushed ice into a tall glass
Comments
Tags:
Alcohol
,
Dairy-Free Drinks
,
Gluten-Free Drinks
,
Gluten-Free Recipes
,
Vegan Drinks