In the spotlight – Schär Gluten-Free
If you are coeliac or eat a gluten-free diet you are likely to be well aware of Schär, but you probably only know half the story…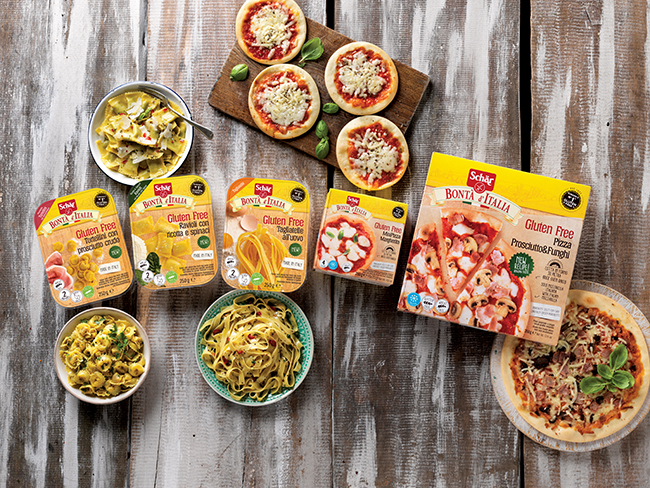 Just a few miles south of the Austrian border lies the Italian town of Merano. Surrounded by breath-taking Alpine scenery, which extends as far as the eye can see; and carpeted with a vast array of vineyards and apple orchards, the modern day Merano draws the attention of many tourists wishing to explore the snowy peaks, relax in the thermal spas and sample the highly commended local wines. The idyllic town is also the birth place of Ulrich Ladurner; dedicated family man, proud owner and passionate leader of Dr Schär, the parent company of the global gluten-free brand; Schär.
For those that don't know them, Schär are Europe's number 1 in gluten-free*. You might have seen their breads and buns in Belgium, their ready meals in Rome, or their pizzas and pastas in Portugal. It's amazing to think that Food Matters' company of the year** started off from such humble beginnings. Still a family-run company today, Schär began their journey in Italy way back in 1922 when the company specialised in producing dietary products for children. Following some lengthy research, Ulrich Ladurner launched the first ever range of gluten-free foods for individuals with gastrointestinal complaints.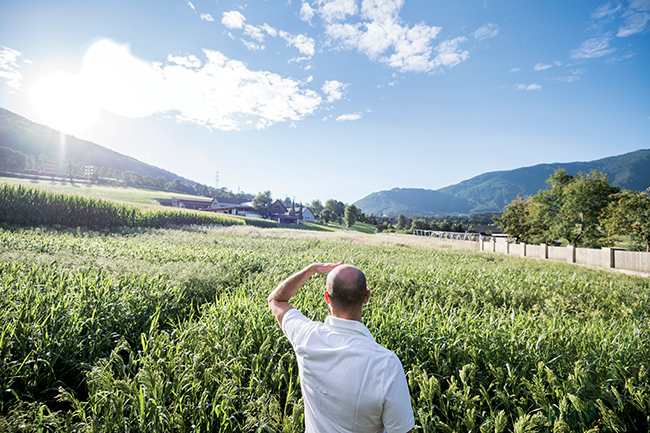 Fast forward to today, Schär HQ is still based in Italy, just a few miles outside of Merano. They now operate worldwide with dedicated production facilities everywhere from Europe to the US and South America. It's been a hectic 12 months for the UK family – what with a 'could it be gluten?' bus touring the nation, 10 new products launching, dietitians offering free callbacks in between live broadcasts, and an office move to accommodate new additions to the ever-growing team, there's a lot on their to-do list and they show no signs of stopping.
Great quality – that's their bread and butter
From everyone to the farmers that grow grains especially for Schär, to the techy guys that work the 'on the go' tool (imagine a gluten-free TripAdvisor if you will), ask anyone at Schär HQ what makes them stand out from the crowd and it's their commitment to quality. With a no-compromise attitude to ingredients and cross-contamination, Schär test their foods for gluten at every step of the supply chain.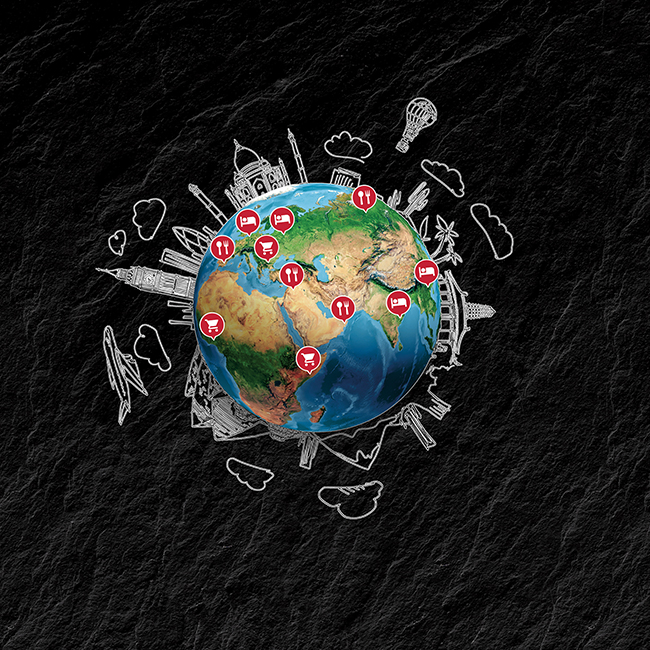 Not satisfied with sourcing just any alternatives to gluten or wheat, the firm goes out of their way to use traditional cooking techniques and innovative ingredients with a high nutritional value to deliver great tasting gluten-free foods which match up to their gluten-containing equivalents.
Gluten-free, not taste-free
On a mission to make mealtimes more enjoyable, the team couldn't be prouder of their latest pasta range. Italians through and through, Schär's Bontá D'Italia (goodness of Italy) pasta is available in the chilled aisle of Morrisons and it tastes just like the real thing. To celebrate the launch, Schär is inviting shoppers to try the pasta for free! Look out for specially marked packs. 
Schär Tagliatelle – 500g RSP £3.50, available from Morrisons
Schär Ravioli with spinach and ricotta – 500g RSP £3.75 (Morrisons)
Schär Tortellini with Prosciutto – 500g RSP £3.75 (Morrisons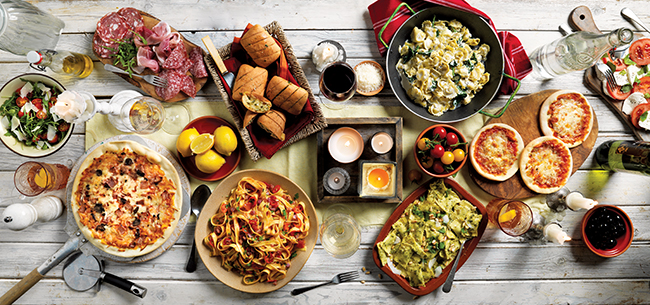 Could it be gluten?
And it's not all about great tasting foods, the team recognise their customers must constantly compromise to stick to a gluten-free diet, and they want to support in any way possible. Hence why the Schär team consists of a whole host of in-house professionals to help with baking queries, dietetic advice, and developers to create tools such as their meal plan and could it be gluten online assessment.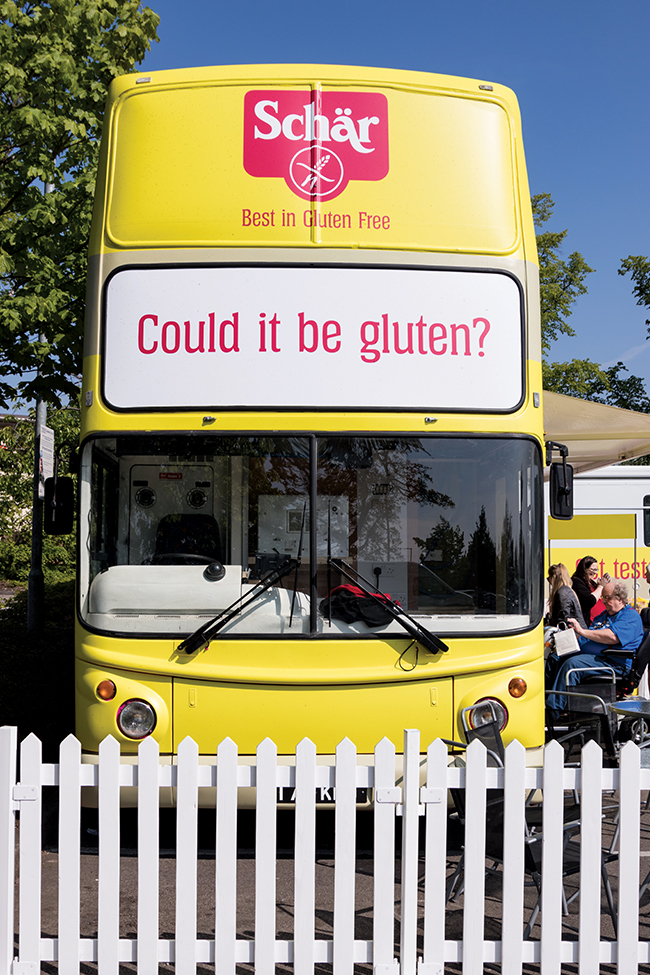 To help raise awareness of coeliac disease and gluten-related conditions, Schär set out at the start of 2017 to educate the nation through their 'could it be gluten' campaign. As well as dishing out free burgers and Paninis, Schär's team offered a finger prick test to people experiencing symptoms to determine if gluten could be the cause. Going into 2018, the team are raising awareness of their Low Fodmap range among individuals with IBS. Inspired by real-life stories, the charming tummy talk series features individuals diagnosed with IBS; along with the Schär dietitian, discussing common symptoms and tips and advice to manage the condition.
Test your knowledge with Schär's dietitian Katie
Gluten-related disorders are a hot topic, so it's no surprise that the vast amount of information out there can make it hard to separate fact from fiction. Schar's dietitian has listed some key facts and common misconceptions to test your knowledge, answer True or False:    
T/F? 

The chances of having coeliac disease increase from 1 to 10% if you have a first degree relative with the condition.

T/F?

Coeliac disease was first treated with a 'banana diet' in 1924 by an American paediatrician who thought carbohydrates could be the culprit.
T/F? 

If you suffer with coeliac disease and eat gluten by mistake, you will display symptoms in the first hour after consumption.

T/F? 

Coeliac disease can be diagnosed at any age, but is typically discovered in individuals between the ages of 35-50, most commonly in women.

T/F? 

If you suffer from symptoms but test negatively for coeliac disease, gluten is not the issue.
Check below to see if you're a gluten-free expert!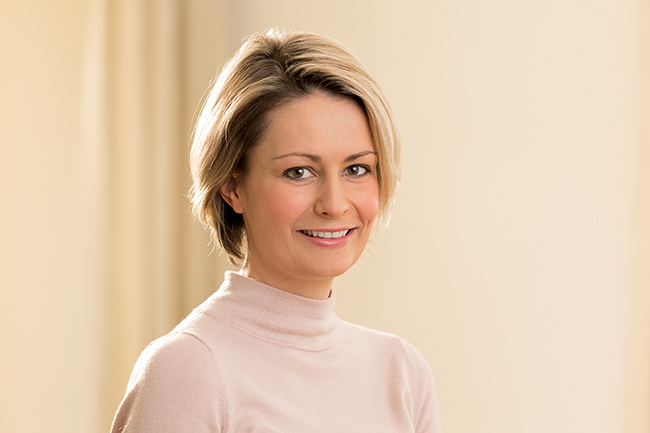 Answers
1 True.
2 True.
3 False. Some individuals with coeliac disease may not actually show any outward symptoms if they consume gluten, however, the damage to the gut and other tissues will still occur, which is why the diet must be followed strictly.
4 True.
5 False. Gluten may also cause symptoms in individuals without coeliac disease, a condition known as 'non-coeliac gluten sensitivity' (NCGS). NCGS often presents with similar symptoms to coeliac disease, however there is currently no reliable diagnostic test for NCGS, diagnosis is confirmed by improvement of symptoms upon the removal of gluten from the diet and the return of symptoms upon exposure to gluten

1

. It's vital that coeliac disease is ruled out before gluten is removed from the diet. It is thought that NCGS effects up to 6% of the population

1

. Similarly, symptoms may also be attributed to Irritable Bowel Syndrome which is thought to effect up to 20% of the population

2

. The symptoms of gluten-related disorders mimic those of many other serious gastrointestinal and gynaecological conditions, hence symptoms must always be fully investigated by a doctor before making dietary changes.
1. Catassi C, Alaedinin A et al. The Overlapping Area of Non-Celiac Gluten Sensitivity (NCGS) and
Wheat-Sensitive Irritable Bowel Syndrome (IBS): An Update. Nutrients 2017; 9(11), 1268; doi:10.3390/nu9111268
2. Lovell RM & Ford AC (2012). Global prevalence of and risk factors for irritable bowel syndrome:
a meta-analysis. Clin Gastroenterol Hepatol 2012; 10(7):712-721
For the latest tour dates and more news from the best in gluten-free, email share@Schär.co.uk or become a fan of Facebook @SchärglutenfreeUK
Tags:
Features
,
Gluten-Free
,
Gluten-Free Diet
,
Gluten-Free Recipes
,
Spotlight