10 ways to get a coeliac to fall in love with you
Ali Walsh, from The Local Bakehouse shows why going gluten-free will be the most romantic thing you ever do…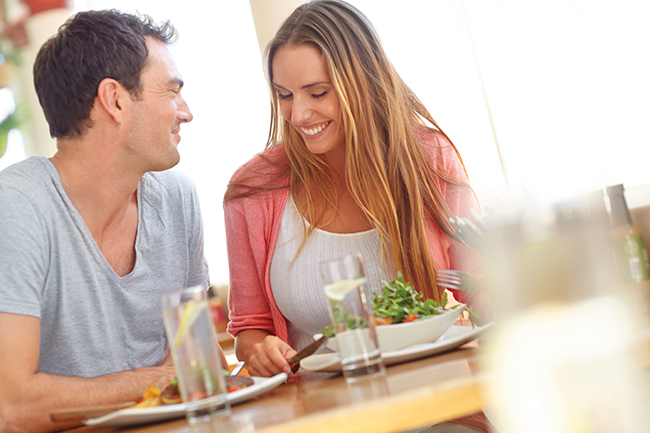 Love. A deep affection that takes time to form. Or only 3 seconds when you realise your new boyfriend has recreated a Chinese restaurant menu without gluten (because you're coeliac). This actually happened to a friend of mine (and she still gushes about it ten years later).
Of course, there's the opposite – the moment you realise you want to take a frying pan to your partner's head when they sabotage a gluten-free dish with something you can't eat (like soy sauce). But hey, you can always get them to scrub the toilet down later.
So the question is, which experience will you be getting this Valentine's Day? The VIP treatment where P stands for Person or P stands for… well, you can probably guess.
Are you worried your partner's not getting the message? Fear not. Just waft this article their way and wait for the shower of gluten-free goodness to come your way (probably).
10 ways to get a coeliac to fall in love with you…
1 

Secret gluten-free dinner  
She thinks she's going to the usual nightmare meal with your folks. You know, the one where she's unable to eat most of the food and is given something separately. But not this time! Nope. You've secretly prepared everything so she can eat it, right down to the homemade tiramisu you prepared using gluten-free cake. Just watch her face as she realises the effort you've gone to.
2 

Wine tasting
One of the kindest ways to treat a coeliac is not to make them feel like a coeliac. Wine tasting's one of those activities where there's never meant to be any gluten. Plus, it'll make you that little bit more knowledgeable about the best grape to go for and that's often an irresistible quality. Find your nearest tasting event and enjoy!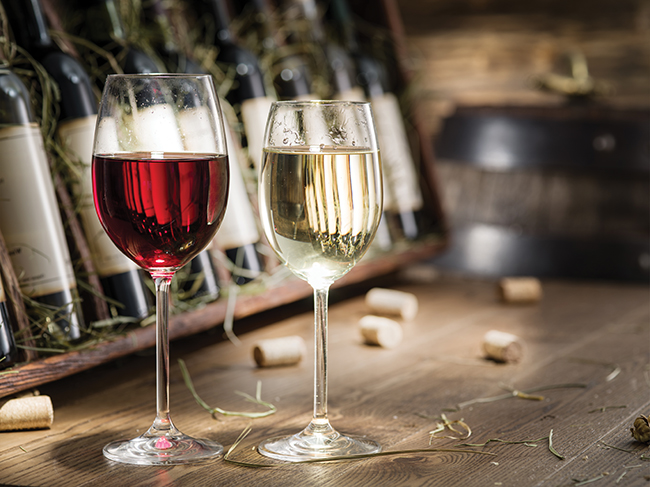 3 

Gluten-free beer

 

 
There are certain events that call for a beer and it's really annoying if you can't have one. Whether it's a rugby game or a Friday night with a bag of chips, your coeliac partner will be chuffed if you've picked up a pack of gluten-free beer for them. Most supermarkets now boast at least two different types.
4 

Fish and chips  
Yeah, right! You mean with batter? Of course. There are now quite a few places that boast a gluten-free fryer and completely separate kitchen. Yep, it means you can both chow down your favourite cod, chips and mushy peas.
Bonus points: Serving it piping hot straight after the footy.
5 

No more thieving  
Husband moaning everyone steals his food? Put a magnetic lock on a kitchen cupboard. Fill it with only gluten-free snacks – all the yummy ones he normally wouldn't buy because they're too expensive. Then give him the magnet so he's the only one with access. (Wondering where to get the magnet? Try Hurrise Child Safety Cupboard Locks. You can't see them from outside the cupboards and they really are pretty foolproof.)
6 

Safe zone  
Agree only to have gluten-free food in the house. Yes, it'll mean everyone goes gluten-free, but you'll be showing your partner how important their health is to you. And try not to moan. After all, you can still go out and grab a bacon sarnie when you feel like it.
7 

Budget safe zone  
Can't manage a totally gluten-free house? Too expensive/difficult with a tribe of children to feed? Compromise by making sure the evening meal is always gluten-free. After all, it tends to be the only time you get to eat together and it's likely you'll have more time than at breakfast.
8 

Challenge night  
Remember the Pepsi Challenge? Pepsi were so confident their drink tasted better they knew it'd always be picked in a blindfold test. So try the principle out on the family (the ones who can eat gluten, that is). Give them a range of different food and get them to guess whether it's gluten-free. If they can't tell (and gluten-free food's come so far in the last few years) it'll prove to your coeliac partner they're not really missing 'the real thing'.
9 

Breakfast in bed  
An oldie, but a goodie (with a new twist). Make sure all the gluten-free bread's been toasted in a gluten-free toaster and serve it with scrambled eggs and smoked salmon.
Your partner will feel truly spoiled.
Bonus points: Bring out the bubbly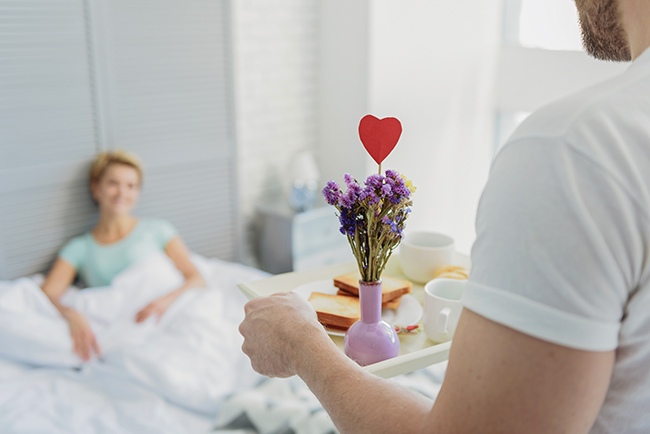 10 

Gluten-free cake decoration course  
Contact The Local Bakehouse. All courses are gluten-free and also offer vegan options. From sugar flowers to wedding cakes, there's plenty to excite an amateur baker. Get your tickets at www.thelocalbakehouse.com/courses and wait to be covered in bear hugs and kisses (by the person you're buying for; this isn't part of the course!).
♥♥♥♥♥♥♥♥♥♥♥♥♥♥♥♥♥♥
For the singletons…
Just because you're on your own doesn't mean you should miss out. There are plenty of things you can do to perk yourself up if you're down in the coeliac dumps.
Sharpen up your chef skills
There are lots of courses you can go on to improve your cooking (and what better way to make yourself more attractive?). From making a decent curry to perfecting a sushi hand roll, there's plenty of gluten-free stuff to do. Try Eventbrite to see what's on offer locally (or further afield if you're prepared to travel).
Singles Evening Wine Tasting
A twist on the aforementioned normal wine tasting, this involves meeting around 20 other potential soulmates whilst trying to guess which wine is which. At around £25
a ticket, you'll probably be in a venue with free club entry afterwards, which basically means your entire evening's paid for and you'll have bagged a few phone numbers afterwards. Yep, you're winning!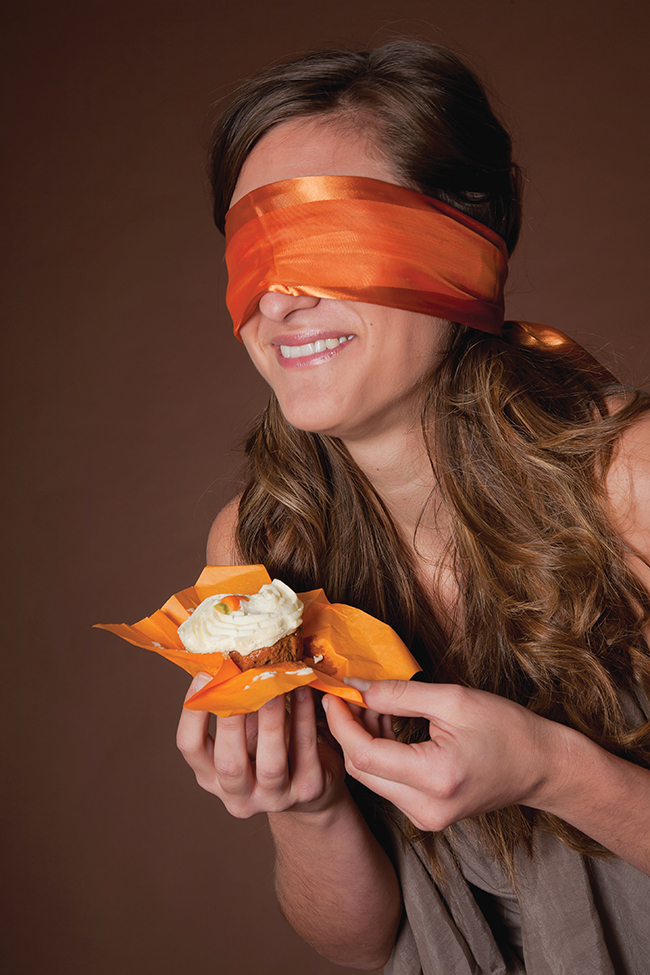 Basket dating
Don't panic – this doesn't mean you'll end up with a basket case! It's an actual project launched by Tesco's two years ago. You go to the supermarket on Valentine's Day and get paired up with someone based on your food shopping. And what better way to see if someone can accommodate your gluten-free diet than meeting them in the supermarket to see what they regularly eat?
For yourself
Let's leave other people out of this for a moment. With so many people eating food on the go, life as a coeliac is often one you have to sort out yourself; there can't always be a lovely wife to make you moussaka or bake a gluten-free loaf.
So, for the days when everything seems a bit much, it's important to show yourself a little love. I like to tailor my needs to the situation I've just experienced. Bad day at work = Pieminister gluten-free pie. Split with boyfriend = Mandarin Oriental gluten-free afternoon tea in London with best friend, followed by several of their cocktails (and no drinking and dialling).
And for the 'normal' days in between, I try and give myself a daily treat. Whether it's a slice of yummy cheese or a square of really good dark chocolate, it can help take the edge off a day of food fury.
---
About the author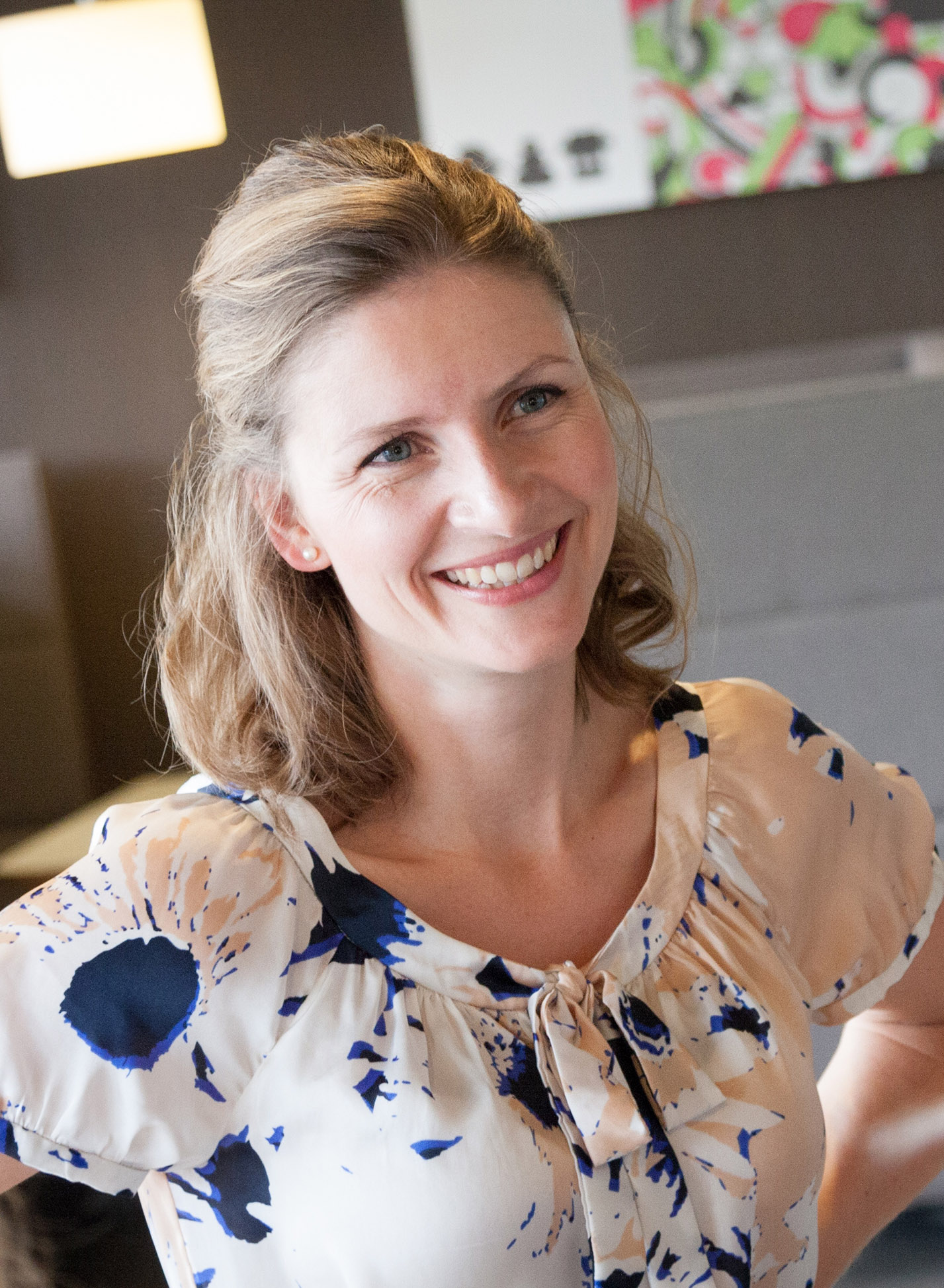 Ali Walsh was diagnosed with coeliac disease nearly 20 years ago, at a time when free-from food was scarce. She started her own cake business because there was a lack of fresh gluten-free cake on offer. Ali feels if you can't eat a particular food, you shouldn't feel deprived, and has created recipes so delectable that even people without dietary requirements clamour for her bakes. A regular on BBC radio, Ali often advises on managing diets. www.thebristolbakehouse.com. 
Tags:
Ali Walsh
,
Coeliac
,
Features
,
Fun
,
Gluten-Free
,
Gluten-Free Recipes