Top tips for throwing a free-from dinner party
From recipe ideas to cross-contamination advice, here are Rhian Williams' top tips for hosting the perfect knees-up…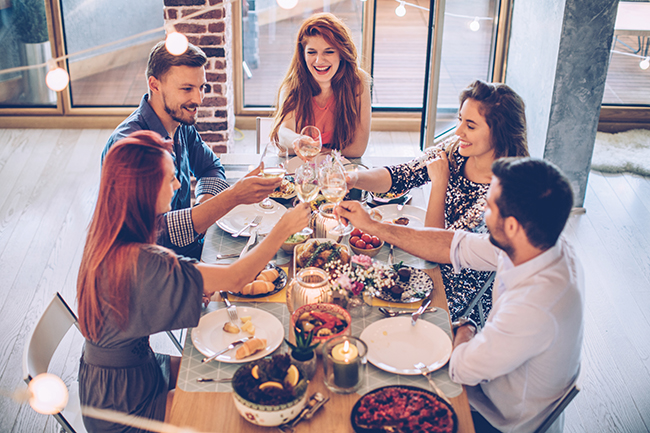 Whether you're vegan, plant-based, lactose-intolerant or coeliac, if you've ever had to cook for guests, you'll know that cooking for yourself and cooking for a whole crowd of people are not the same! If you have lots of conventional eaters coming over, you're obviously going to want them to enjoy the food you normally eat, and maybe even use the dinner party as a chance to show them you have a diet more varied than just raw carrots and iceberg lettuce. And matters could be complicated even further if you have guests with dietary requirements you're unfamiliar with yourself – for example, if you're vegan, and you have a coeliac coming round. But hosting a free-from dinner party needn't be stressful, and here's our list of top tips and tricks that will help you prepare wisely and enjoy yourself as much as possible.
A good place to start would be to ask your guests to all bring along something edible themselves, whether it be an appetiser, dessert, salad, side dish, or even just a drink. If you're doing this, it's best to make everyone aware of what everyone else's dietary requirements are, and warn them about cross-contamination if necessary. People are generally happy to contribute, and it will give some peace of mind as it will take some pressure off you doing all the cooking by yourself.   
It's important to remember that you'll need to check all the ingredients when buying food, even if it doesn't obviously seem like it would contain gluten or animal products. If any of your guests are coeliac, you may need to go to the free-from section of the supermarket to buy ingredients such as sauces, chocolate and some drinks, as well as the more obvious pasta or bread. Reading all the ingredients on every packet can take a lot of time, so make sure you factor plenty of extra time into your shopping trip.
Go mad for the mezze
As with any dinner party, don't cook anything you're not completely comfortable with, as it's the best way to avoid those dreaded last-minute disasters! We've come up with some suggestions of easy dishes that tend to cater well for a variety of dietary requirements, which conventional eaters will also be able to enjoy.
We recommend you avoid using too many pre-packaged or processed foods as they're much more likely to contain ingredients such as wheat and milk. It's also best to avoid mock-meats or processed free-from products such as gluten-free bread or pasta, as this may be less appealing to conventional eaters who may not be used to the different tastes and textures.
Instead, we suggest stocking up on plenty of fruit and veg, beans and pulses, and naturally gluten-free grains. A mezze-style sharing board starter is a great way to introduce a communal spirit and really easy to customise. You can use dips such as houmous and guacamole, and cut up some vegetable crudités for dipping – carrots, cucumber, peppers and radishes are all delicious raw and don't require too much preparation. You can also add olives and artichokes, and even some fruit such as apples or grapes, and dried fruit such as dates, figs and apricots.
For the main course, don't be too worried if you have gluten-free guests, as there are a lot of carbohydrates that are naturally gluten-free: rice, potatoes and sweet potatoes are but a few examples. Serving naturally gluten-free carbs is a better idea than buying gluten-free pasta or bread, as it can be a little hit and miss depending on brands and the wheat-substitutes used, and pasta is a bit of a nightmare to cook for guests anyway as it's so time sensitive. If you're stuck for recipe inspiration, it's always nice to plan dishes based on the season. For example, in the winter you could make a cosy veggie curry with coconut milk and plenty of spices: it's naturally free-from gluten or animal products, but nobody will notice. Vegetarian sushi could be good for the summer and, instead of spending ages faffing about with a sushi mat, you can get people to make their own hand rolls, which is often what people do at parties in Japan. Avocado, sweet red peppers, tofu (either raw or cooked), cucumber, carrots and lettuce work particularly well. Just make sure you use tamari instead of soy sauce if you have gluten-free guests. Side dishes such as baked sweet potatoes, roast potatoes, or other roast vegetables such as aubergine, peppers, courgettes and tomatoes are all gluten-free and likely to be something everyone will enjoy.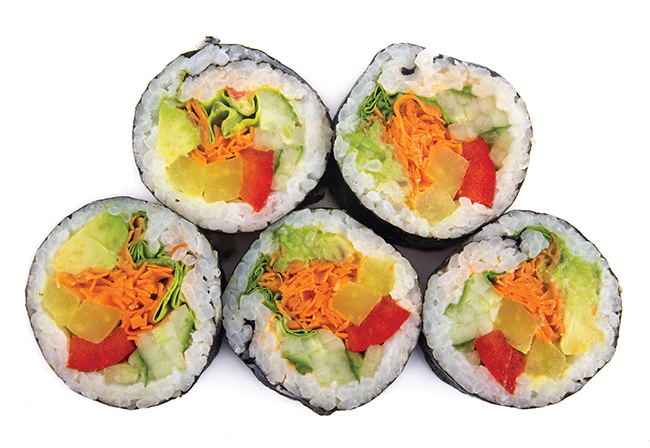 Crowd pleasers
For dessert, you can't go wrong with some fresh fruit dipped in dark chocolate (ensure it's dairy- and gluten-free if necessary). This makes a delicious dessert you can easily prepare in advance and keep in the fridge until you serve it. Our favourite fruits to dip in chocolate include chopped bananas, strawberries, raspberries, grapes and satsumas. Dried fruit such as apricots and dates also work really well. You could even sprinkle over some chopped nuts such as pistachios or hazelnuts or desiccated coconut for a final flourish. This type of dessert is bound to be a crowd-pleaser, and means you don't have to worry about navigating the stormy waters of gluten-free or vegan baking, especially if you haven't had much experience with it.
It's important to check that the drinks you intend to serve will be appropriate for everyone's dietary requirements. Some alcoholic drinks such as beer contain gluten, while not all alcohol is vegan-friendly either. Drinks that generally tend to be gluten-free include wine, cider, vodka, rum and tequila, but it's always best to check as it can vary between brands. Check whether a drink is vegan-friendly or not by visiting www.barnivore.com.
If any of your guests are coeliac, you must be careful about cross-contamination: as a general rule, make sure all surfaces have been thoroughly cleaned before you start cooking, avoid wooden chopping boards and utensils such as spoons or spatulas, and don't use your toaster.
Most importantly, if you're at all worried about any of the ingredients you're planning to use, do check with your guests beforehand. They will know the answer straight away, and will be happy to help if you are unsure. Everyone will appreciate that you've gone out of your way to accommodate their needs, so they'll most likely be really grateful whatever you end up serving them!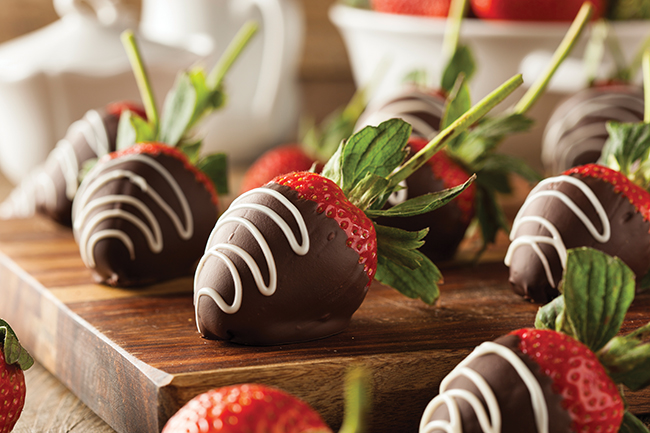 Make sure your dinner party goes without a hitch 
DO check all ingredients on the packet, even for drinks 
DON'T stress too much – it will normally take care of itself
DO stock up on plenty of fruit, veg and pulses
DON'T rely on mock meats or processed free-from food 
DO ask guests to contribute to the spread 
DO get clued up about cross-contamination
DO enjoy yourself! 
Comments
Tags:
Features
,
Guides
,
Party
,
Tips