Which UK cafés are the best at catering for a gluten-free diet?
Charlotte Willis takes a trip down the high street to search out the best gluten-free chain cafés…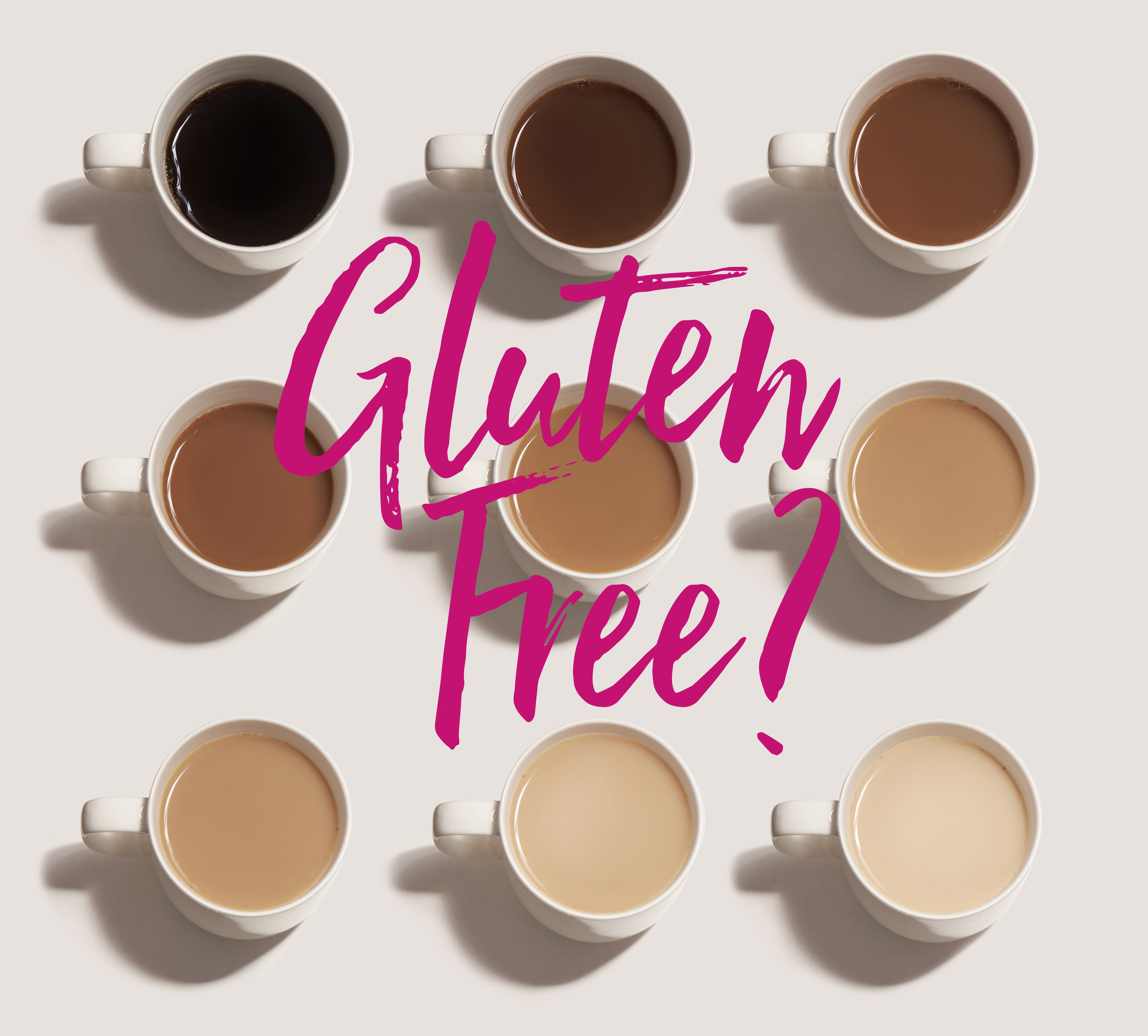 Heading out for a mid-morning coffee, but not sure where to go to get your gluten-free foodie fix? Our guide to high street cafes might well be the answer to your lunchtime woes.
Getting your caffeine fix at high street coffee chains has never before been as versatile. Thanks to the delicious array of milks and milk alternatives on offer at these relaxing and vibrant hubs of social activity, your every beverage-based intolerance can now be catered for. Luckily for those of us with gluten intolerances or sensitivities, we're beginning to see a greater array of food and snack offerings becoming suitably free-from. But which café is ahead of all the rest, and who's distinctly lagging behind? We take a trawl through allergen guides to bring you a comprehensive overview of gluten-free options at our high street coffee chains.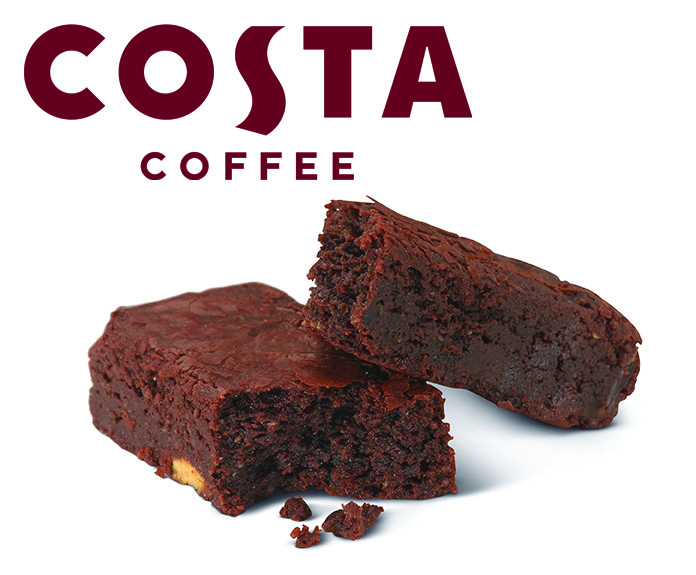 GF rating: 4/5
Best for: A sweet tooth.
Your options: Starting your day off on a healthy note, Costa offer a gluten-free porridge pot, which you can pair with a berry compote or raspberry coconut and seed sprinkle. Costa have a rather impressive range of gluten-free cakes and sweet treats on offer, including an orange and polenta cake, gluten-free chocolate brownie and gluten-free mini cherry Bakewells. You can also snack yourself silly on mixed nuts, chocolate covered raisins and dried mango slices. For savoury options, there's a healthy roasted chicken salad, red Thai curry pot and a hearty tomato and basil soup.
We love: The Thai curry pot is a creation of absolute beauty – rich and flavoursome, simply delicious.
Milk alternatives: Costa offer soya alternatives for free, with coconut and almond at an additional cost.
Avoid: Two toppings on your hot or cold drinks: the crispy toffee crumb and the gingerbread man from the festive menu.
Not best for: If you happen to be gluten-free and also vegan, there will be little in terms of foodie options available for you at Costa unfortunately – only the red Thai curry pot and tomato and basil soup are suitable.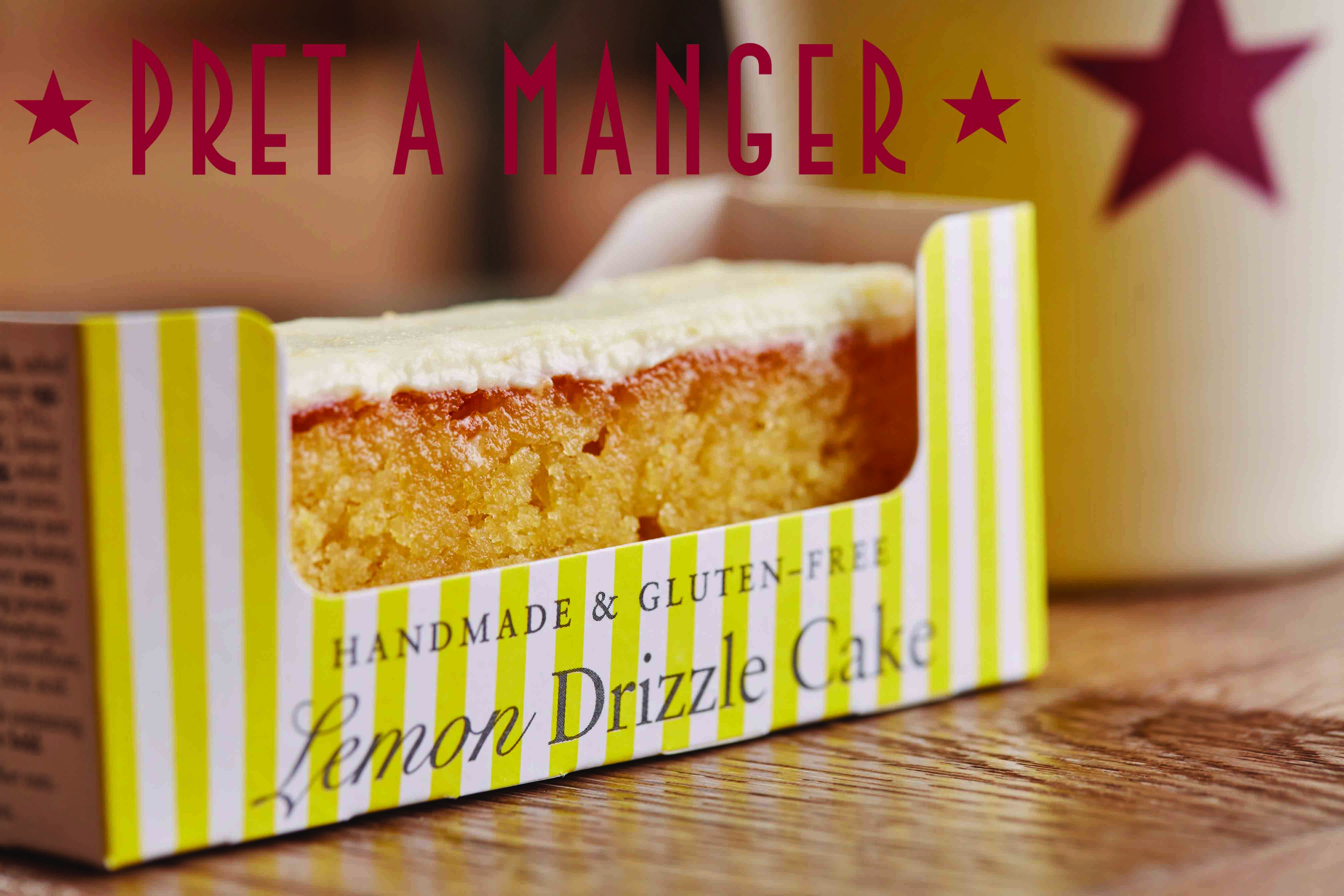 GF rating: 5/5
Best for: A complete lunch, snack and breakfast go-to, Pret has your entire day completely covered!
Your options: Not one to disappoint on the free-from side of healthy eating, Pret has a wide range of delicious eats for every meal of the day. Your hearty breakfast options include an acai and almond butter bowl, mango and banana sunshine bowl, coconut porridge with various toppings and a mushroom, tomato and Cheddar omelette. Pret also offers a range of salads including the falafel mezze salad and Pret's protein box, as well as gluten-free soup selections including Tuscan bean and a chicken, edamame and ginger soup. Unfortunately, none of the sandwiches or wraps are currently gluten-free. Sweeter treats on offer include an almond butter bite (so moreish!), gluten- free lemon drizzle cake and a gluten-free chocolate, jam and almond butter brownie! They've also recently added a selection of summery treats to their menu, including their first ever gluten-free open sandwiches.
We love: The incredible variety of healthy food options Pret has to offer for all dietary types, making it really easy to be vegan or vegetarian as well as gluten-free at Pret!
Milk alternatives: Pret offer an organic coconut-rice milk alternative (for a cost) or organic soya milk for free.
Avoid: Pret's wrap collection as, sadly, all of these contain gluten.
Not best for: Those of us who like our lunches a little more on the traditional side, with sandwiches and crisps!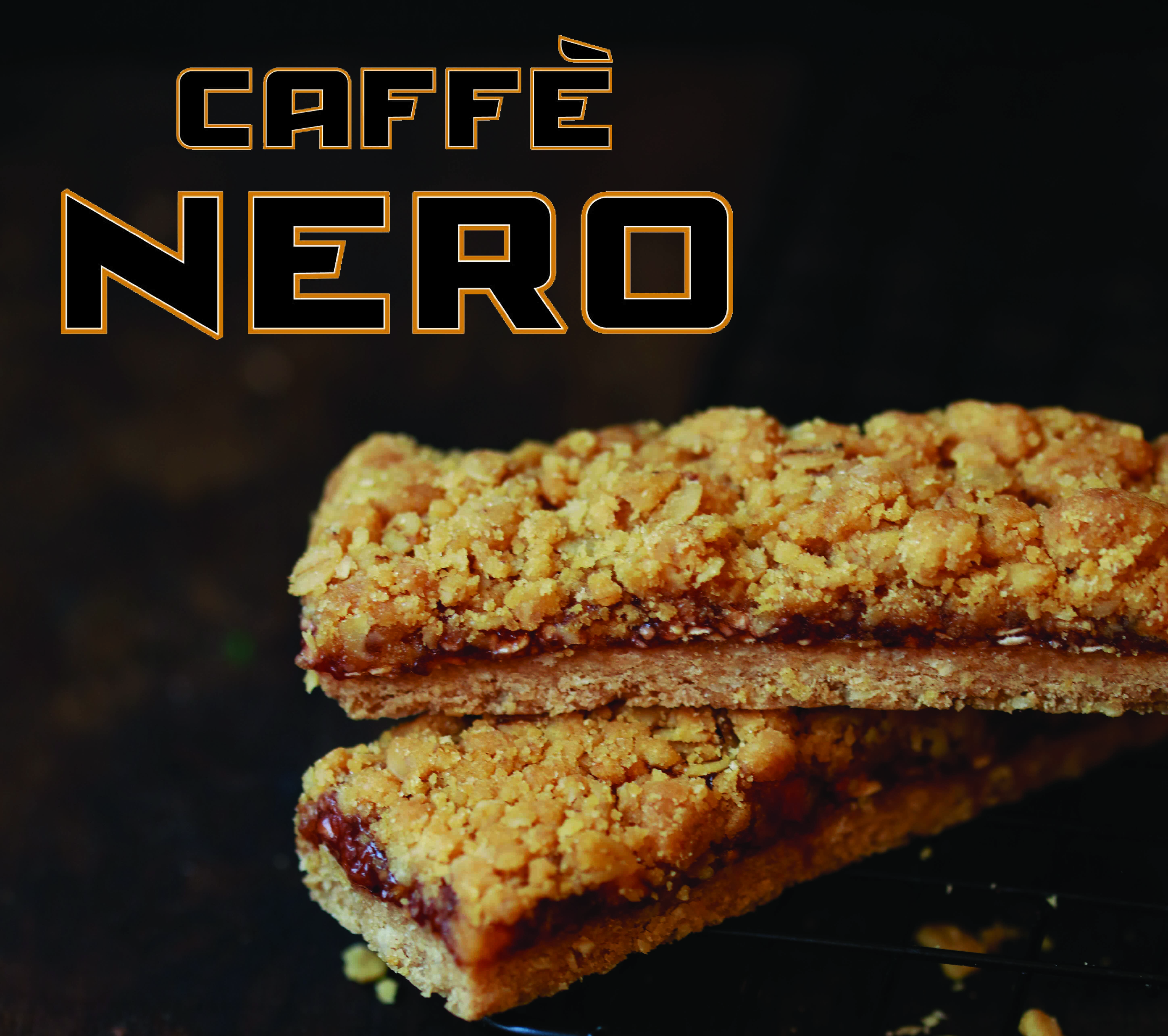 GF rating: 3/5
Best for: While Caffé Nero might not be the most innovative of chains when it comes to their gluten-free foodie options, their selection of coffees and drinks sets them apart from most of the other coffee houses, making it a great meeting spot for a light bite.
Your options: Gluten-free options are fairly well catered for. A gluten-free ham and mustard sandwich, crudités and hummus, a rustic chicken soup and a mushroom and mascarpone risotto are some of your savoury options here, with sweeter treats being an apple and blackcurrant crumble bar and gluten-free dark chocolate brownie.You can also snack on chocolate rice cakes and a chargrilled supergreen and vegetable salad.
We love: The new mushroom and mascarpone risotto is a classic.
Milk alternatives: Caffé Nero offer soya milk for free and coconut milk for a surcharge.Their oat milk is not gluten-free.
Avoid: The tempting looking pastry counter! All of Caffé Nero's pastries are unsuitable for gluten allergen sufferers.
Not best for: Breakfast options.Their porridge contains conventional oats, and all other breakfast sandwiches are also not gluten-free unfortunately.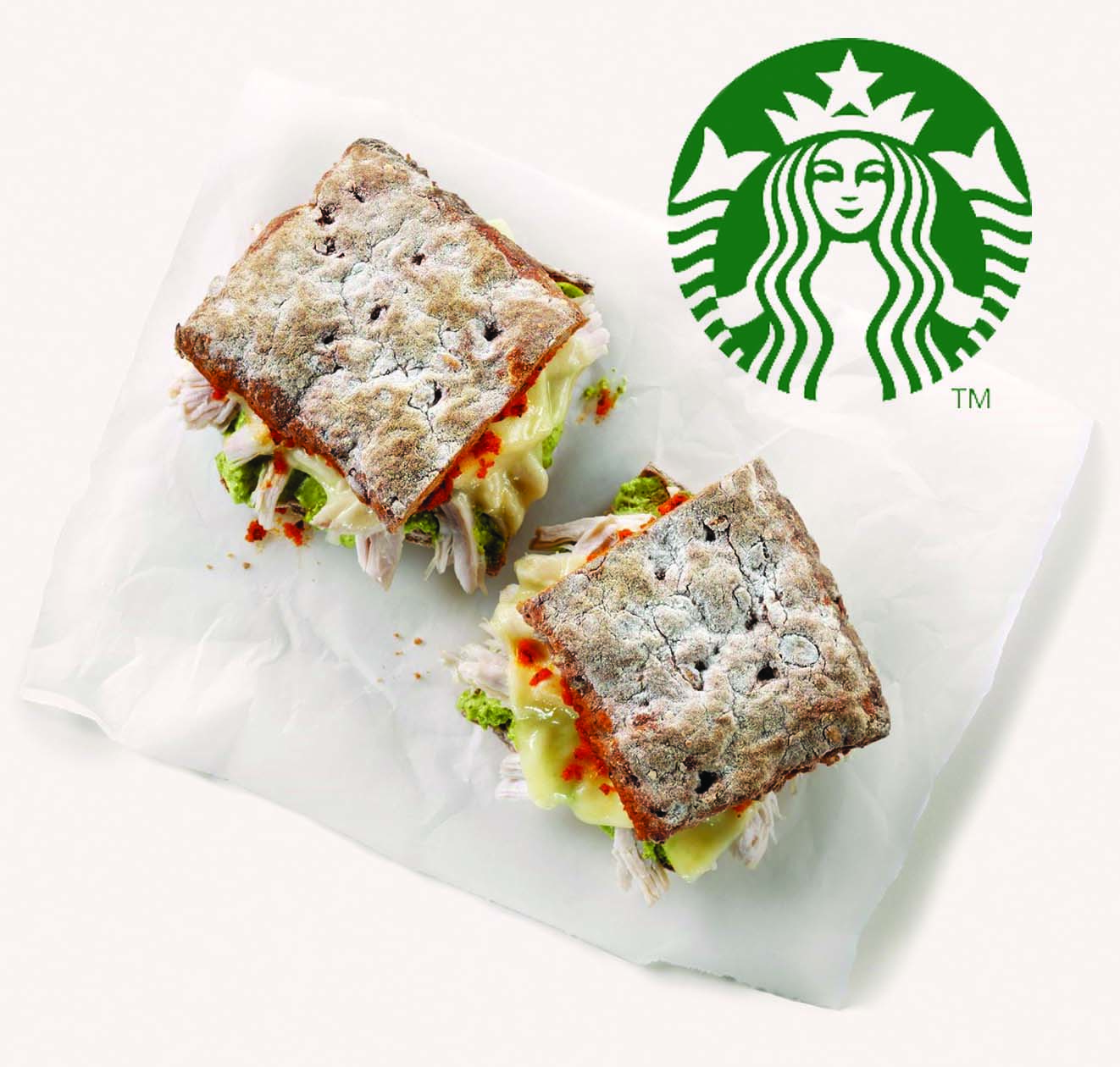 GF rating: 2/5
Best for: Starbucks offer fancy drinks and a range of milk alternatives!
Your options: Starbucks currently has a very limited menu for allergen customers. Your gluten-free options are: a chocolate brownie or peanut and cashew bar for sweet treats, with a gluten-free chicken pesto panini, super scrambled eggs, tomato and spinach hot box or house chicken salad for savoury. You can do better, Starbucks!
We love: Their almond alternative milk is deliciously creamy in coffee and pairs well with their signature roasts.
Milk alternatives: Starbucks offer soya milk for free (although not at all locations), and an additional surcharge for almond or coconut milks. Their oat milk is not gluten-free.
Avoid: Some of the more extravagant beverages at Starbucks are unsuitable for gluten-free customers.These are: Toffee Nut Latte (and Frappuccino), Gingerbread Latte (and Frappuccino), Salted Caramel Brownie Frappuccino, Java Chip Frappuccino, Double Chocolatey Chip Frappuccino, Salted Caramel Brownie Hot Chocolate, Salted Caramel Biscuit spice pump, and the cereal topping shake and crème brûlée twinkle topping shake (phew – that's a lot!).
Not best for: Lunching out, or a calorie-restricted diet (a lot of their drinks are laced with sugars and syrups as standard – always ask for low sugar or sugar-free options).
Comments
Tags:
Café
,
Chains
,
Eating Out
,
Features
,
Gluten-Free