Gluten-Free Comfort Food: Taste Test!
See what we at Gluten-Free Heaven HQ thought of a selection of autumnal and comforting food to hit the shelves… It's time for a gluten-free comfort food taste test!
It's that time of year when you just want to eat something warm, quick and easy! These seven gluten-free comfort foods are certainly that…
Tideford Organics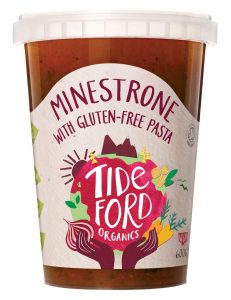 Product: Minestrone Soup
Price: £2.75
This natural tasting soup doesn't skimp on the big veggie and herb flavours, while it also has plenty of comforting pasta and just the right amount of beans. A fantastically warming treat on an inclement day.
Verdict: ★★★★☆
Clive's Pies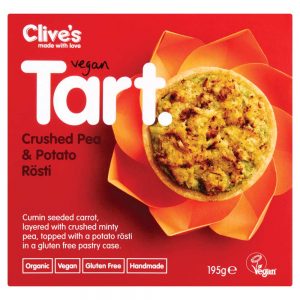 Product: Crushed Pea & Potato Rosti Tart
Price: £3.50
Surprisingly minty flavours abound. Lots of great pea and veggie goodness too. The flaky crust was melt-in-the-mouth while the filling was substantial and complex. No meat needed – a superior veggie pie experience.
Verdict: ★★★★★
Kirsty's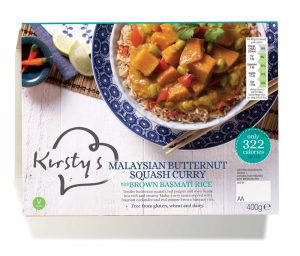 Product: Malaysian Butternut Squash Curry
Price: £3
Our tester is currently on Slimming World so this was perfect due to the low calories. The portion size was not huge, but her satisfied and she found it really flavoursome – mild with a good balance of texture. It felt like a healthy option – but really delicious and guilt-free!
Verdict: ★★★★★
Ilumi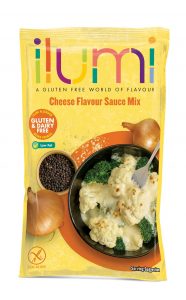 Product: Cheese Flavour Sauce Mix
Price: 70p
This sauce mix is gluten-free and dairy-free and a frugal way of adding a cheese flavour to a dish. Low in calories and high in protein, it's best used as a sauce on top of veggies or in as a cheese alternative in lasagne.
Verdict: ★★★☆☆
Yorkshire Provender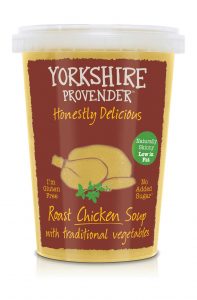 Product: Roast Chicken Soup
Price: £2.60
When it comes to comfort food, one of the first things we think about is soup. But this soup is more than that; it's almost like a roast dinner in a bowl, with chunks of delicious veg and tasty chicken. Pour it into a large Yorkshire pudding to complete the experience!
Verdict: ★★★★☆
Twistd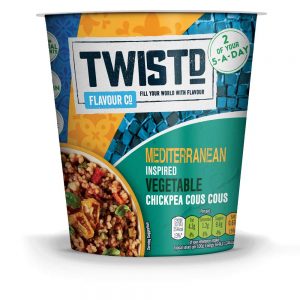 Product: Vegetable Chickpea Cous Cous
Price: £1.49
Forget Pot Noodles, this meal in a pot delivers so much more; bags of flavour, plenty of texture and it will fill you up while adding to your 5-a-day at the same time. The principal is the same, just the delivery excels!
Verdict: ★★★★☆
Mr Lee's Noodles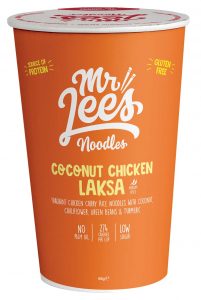 Product: Coconut Chicken Laksa
Price: £2.50
Mr Lee's offer a wide range of flavours for their noodles, but we found these to be the most interesting. Light, coconutty and filling, they make a perfect on-the-go snack – deliciously comforting as well…
Verdict: ★★★★☆
Follow us on Facebook, Twitter and Instagram for all the latest recipes, news and features from Gluten-Free Heaven.
Tags:
Features
,
Gluten-Free
,
Gluten-Free Diet
,
Gluten-Free Dinner
,
Gluten-Free Lunch
,
Taste Test