You cannot beat the combination of cheese and onion, especially not when it's combined with lovely crisp pastry!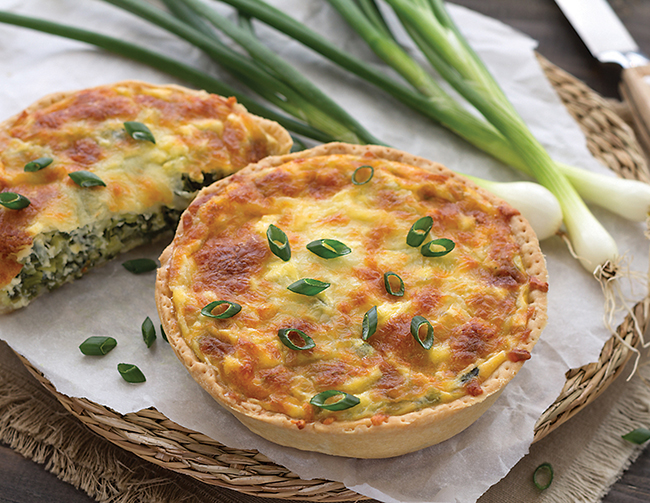 Gluten-free cheese & onion tarts
By Isabel Gordon (www.isabelsfreefrom.co.uk)
Makes 12 | Prep 20 mins | Cook 25-30 mins | Calories 135 (per tart)
GF SF V
Ingredients
For the pastry:
150g (5½oz) Isabel's Gluten-Free Batter Flour Mix
100g (3½oz) unsalted butter, cut into small pieces
2-3 tsp water
For the filling:
1 free-range egg, beaten
100ml (3½fl oz) single cream
50g (1¾oz) mature Cheddar cheese
20g (1oz) Parmesan cheese
3 spring onions, finely chopped, plus extra to garnish
salt and freshly ground pepper, to taste
Method
Preheat the oven to 180°C/Gas Mark 4.
Place the flour into a large bowl, then rub in the butter with your fingertips until the mixture resembles breadcrumbs. Stir in the water and mix until it forms a dough. Roll into a ball. Cover with clingfilm and chill in the fridge for 30 minutes.
Roll out the pastry thinly on a lightly floured surface. Using a 7.5cm (3in) biscuit cutter, cut out 12 dough rings from the pastry and use it to line a non-stick tartlet baking tray.
For the filling, whisk together the beaten egg, cream, cheese and spring onions. Season with salt and pepper to taste.
Carefully pour the filling mixture into the pastry cases and bake for 25-30 minutes, or until the filling is just set and the pastry is golden. Garnish with spring onions. Serve warm or cold.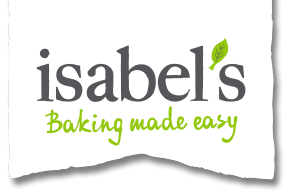 For more delicious recipes, visit Isabel's Naturally Free From website.