Clean eating oat bread
You'll be jumping out of bed in the morning for a slice of this clean eating oat bread! 

Clean eating oat bread
By Hedi Pavelcova (www.hedihearts.com)
Serves 8 | Prep 15 mins | Cook 1 hr | Calories 231 (per serving)
GF SF DF EF V MF
Ingredients 
300g (10½oz) gluten-free oats, plus extra for sprinkling
500ml (18fl oz) soya yoghurt
1 flaxseed egg (1 tbsp ground flax seeds plus 3 tbsp water, mixed together and allowed to sit for 10 minutes)
1 tsp bicarbonate of soda
30g (1oz) mixed seeds
a pinch of salt
coconut oil
Method
Preheat the oven to 180℃/Gas Mark 4 and grease a loaf tin with a little coconut oil.
Mix the oats, bicarbonate of soda, salt and seeds in a bowl, then add the yoghurt and flaxseed egg and combine well.
Pour the batter into the loaf tin, sprinkle with oats and bake in the oven for 30 minutes.
After 30 minutes, lower the temperature to 150℃/Gas Mark 2 and bake for another 30 minutes.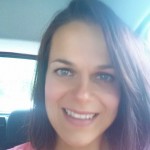 About the author: Hedi Pavelcova runs an extremely popular blog, Hedi Hearts and Facebook page, Clean Eating, both of which are dedicated to providing easy and delicious recipes to help people eat cleaner and live better! She is passionate about clean eating, creating recipes and sharing her passion for good food with others.
Tags:
Dairy-Free Breakfast
,
Dairy-Free Dessert
,
Gluten-Free
,
Gluten-Free Bread
,
Gluten-Free Breakfast
,
Gluten-Free Dessert
,
Gluten-Free Diet
,
Gluten-Free Recipes
,
Sugar-Free Breakfast
,
Sugar-Free Dessert
,
Vegan Breakfast
,
Vegan Dessert