Honeybuns' founder Emma Goss-Custard shows us that blending flours need not be as daunting as one might think…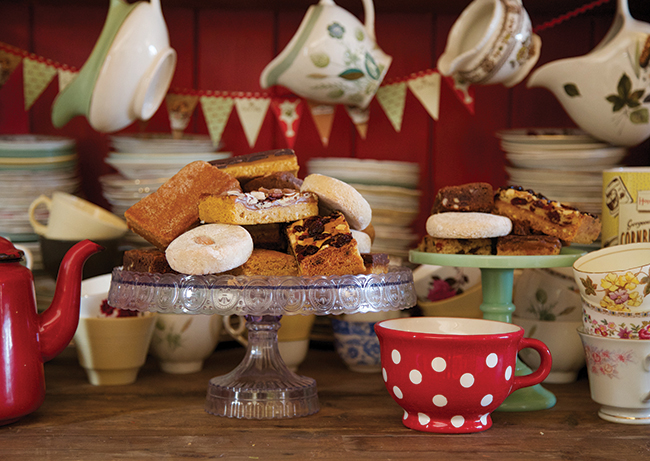 When Honeybuns started in 1998, cakes were typically mass-produced and laden with artificial everything. You were laughed at to even mention free-range eggs or going preservative-free. Gluten-free was simply not understood. We wanted to create delicious 'clean' cakes, which also happened to be gluten-free.
Today our bakery is totally gluten-free and rather than being a happy coincidence, the gluten aspect is the main touchstone of our business.
I think it's helpful to embrace the challenges, limitations and benefits of gluten-free baking. So often people mention their intimidation of baking gluten-free and I feel passionately that this need not be the case.
To focus firstly on the benefits: We now have an open door to a seemingly endless range of flour alternatives, many of which have been happily used in other cultures for millennia. This is in part due to the internet and great specialist suppliers like www.healthysupplies.co.uk, and informative directory sites such as The Gluten-Free Centre www.theglutenfreecentre.co.uk.
Sorghum flour is the world's fifth most commonly used flour and is widely used in Africa, Asia and America. It has only recently been taken up by bakeries in the UK and is a fantastic 'go to' general purpose flour. Sorghum was not originally used as gluten-free, but rather because it was easily obtainable, gave great results and was nutritious. We are spoilt for choice for naturally free-from flours, which actually give better results than conventional wheat flour in terms of flavour, texture, keeping qualities and nutritional profiles.
By blending gluten-free flours at home you can improve the nutritional profile of a recipe. For instance, by using amaranth in a recipe you will benefit from its easily digestible protein content and its ideal balance of essential amino acids. Amaranth acts as a thickener by absorbing moisture, so it's best used blended with naturally oily, moist flours such as ground nuts and seeds, otherwise it can be drying.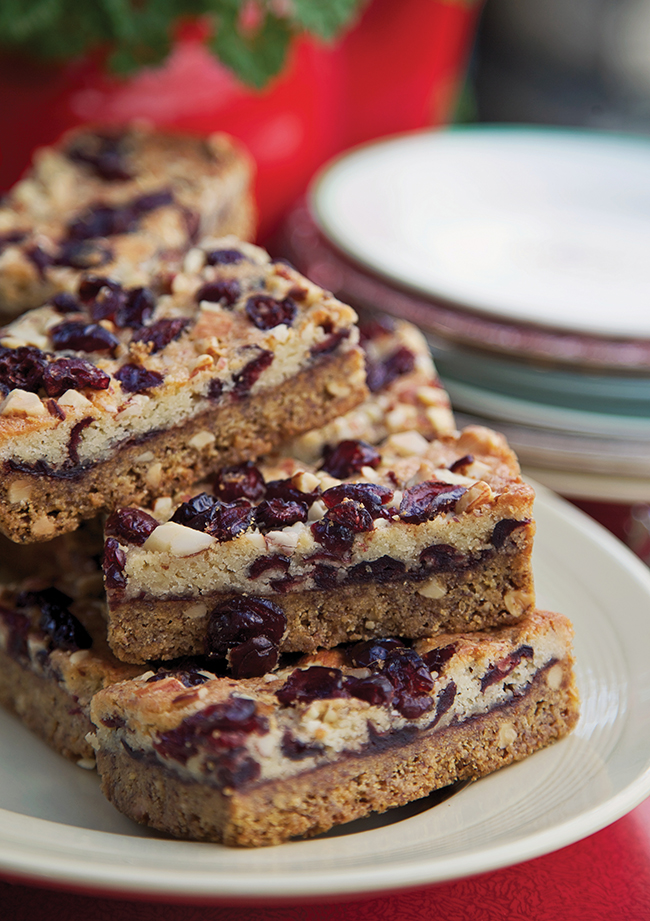 By adding ground linseeds, commonly known as golden or brown flax, you will be adding omega-3 fatty acids, great amounts of fibre and blood pressure lowering qualities. Nutritional information for a huge selection of gluten-free flours can be found at www.bobsredmill.com.
The other significant benefits of DIY flour blending are that you can tailor the flavour and texture of each individual recipe. For instance, we've created a rhubarb and nutmeg custard cake and were mindful of needing to balance out the acidity of the rhubarb. We opted for ground almonds blended with ground sunflower seeds and tapioca flour. The ground almonds lend a natural sweetness and this means you don't have to add as much sugar. Owing to the ground almonds this cake also keeps beautifully and improves over a couple of days.
On a practical note, you can mix quantities of your preferred flour blends and freeze them. Ground nuts and seeds can become rancid if left in unopened packets for too long. If you prefer to use a shop-bought mix then great results can be had using Doves Farm flour. We remain evangelical about the results you can get by blending your own favourite flours. It does require time and experimentation, but you will be able to fine tune your results.
Possibly the greatest plus of gluten-free baking is being able to break all the rules and invent your own. The gluten-free baking scene is new, vibrant and crying out for us all to get creative and invent new classics.
Regarding the limitations and challenges, 'rise' and 'dryness' are probably the most frequently asked questions we receive. To cite another practical example, we've recently been working on a nut-free, well-risen banana bread. The seeds and mashed banana address the dryness issue. The rise of this cake is fantastic and is down to the following factors:
Three large free-range eggs to make two 450g (1lb) loaves.
Using 1 tsp gluten-free baking powder to

½

tsp of bicarbonate of soda.
Baking in two smaller tins rather than one large loaf tin.
Using cheaper, thinner walled tins, which may seem odd, but the heat transfer is better and we find the rise works very well.
Baking long and slow. If in doubt when baking loaves of denser cake or bread, turn the oven down. We bake heavier mixes at 160

º

C/Gas Mark 3.
As with regular baking, don't let raising agents come into direct contact with anything acidic as this will deactivate your raising agent. For example, with a lemon cake, layer the ingredients to separate the lemon juice, zest etc from the baking powder and bicarbonate of soda.
Extra whipped egg whites can also be added to bread and cake recipes for extra lift. To combat dryness in sweet bakes, try swapping sugar for date paste. Just whizz up dates and a little water or coconut milk in a food processor until you get a paste-
like consistency.
If you want moisture but don't want to use ground nuts, then Linwoods do a great range of blended, milled seeds. We love Linwoods' milled flaxseed, sunflower and pumpkin blend available from www.linwoodshealthfoods.com.
We've also had great results adding dairy-free Coyo plain yoghurt to bread and cake recipes.
We've now managed to avoid the need to add xanthan gum or guar gum to recipes. This has been down to the blending in of flours such as tapioca which lend chewiness and acts as a binding agent. Cornflour has a similar effect, but needs to be used sparingly.
To summarise, a few of the flours we love and for their application please see the list below. This is just a tiny dip into the myriad of flours now available and I truly hope you are encouraged to crack on and have a go.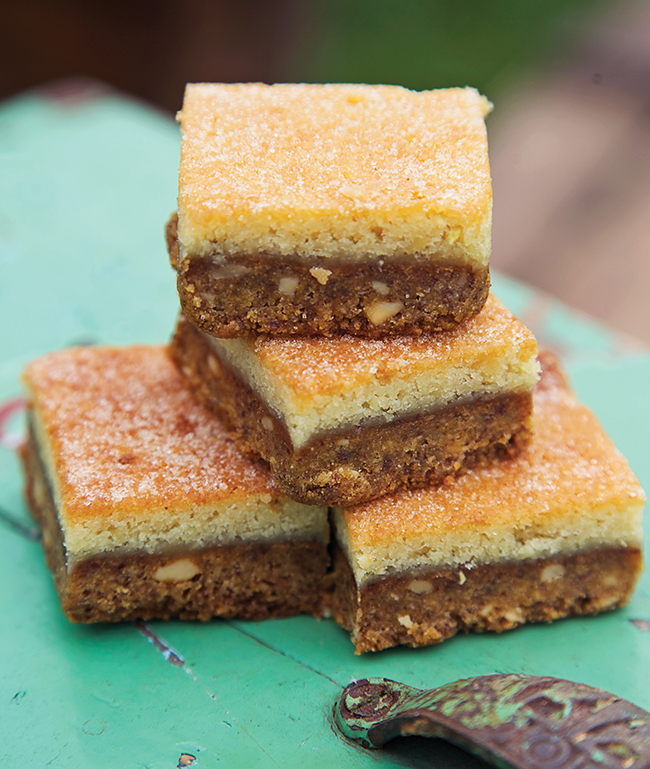 Top tips
Crisp biscuits: Use a blend of rice flour and milled seeds.
Chewy cookies: Blend ground nuts with gluten-free oat flour or sorghum and use honey to sweeten.
Gooey brownies: Minimise the amount of flour you add. Focus on packing in as much molten chocolate as you can. Nut or seed flours then add even more moisture.
Moist, light cakes: Blend sorghum, ground nuts or seeds and 15-20% tapioca flour.
Savoury pastry: Blend rice flour, chickpea flour and a potato flour.
Sweet pastry: Blend vegetarian suet with sorghum flour, nut or seed flour and a little tapioca.
Nut-free 'nuttiness': This can be achieved using shelled hemp.
I could go on with options!
Helpful books on the subject include:
The Joy of Gluten-Free, Sugar-Free Baking by Peter Reinhart and Denene Wallace.
Paleo Cooking by Elana Amsterdam.
Gluten-free Gourmet Cooks Comfort Foods by Bette Hagman.
Happy baking!
For more information on Honeybuns, visit www.honeybuns.co.uk