Gluten Free Guide to Social Media
Social media is a great way to connect with like minded people, find out about the latest tricks and trends, and can be a really useful tool to help make your gluten-free life easier! Kim McGowan shows us how to use social media to make the most of your gluten free lifestyle…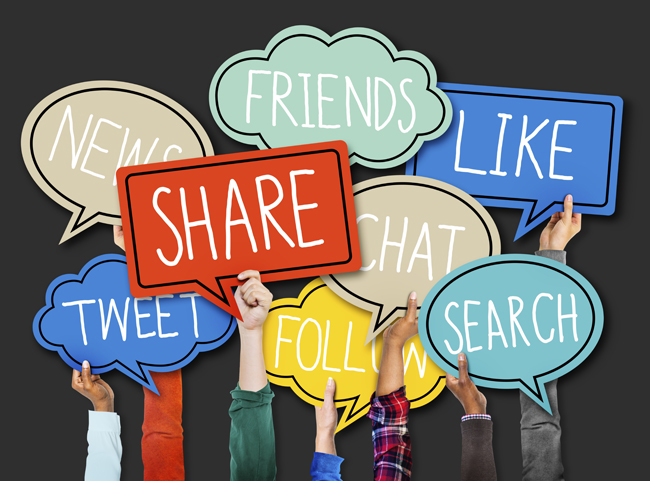 Gluten Free Guide to Social Media
The rise of social media platforms, such as Twitter, Instagram and Facebook have for some been a blessing and a curse. Hours whiled away observing where friends of the distant past have been on holiday or countless overhead snaps of pimped up porridge have caused much debate as to the real benefit of such virtual connections. But there is much to gain from tweeting and sharing pictures of dinner if you use it for specific subjects of interest, which for me, is gluten free living.
By way of introduction, its fair to say each platform has its own style and type of user. Twitter is great for chatting, sharing blog posts, debating and is positive and supportive place, especially in the gluten free community. Instagram is image centric one, less about interaction and more about inspiration and admiration. Positive too, it is much more targeted subject wise, so be sure you want to see someone's lunch. Every day! Facebook, the eldest of the three is focused on joining interest groups outside of your personal friends and family network.
The beauty of these platforms is the ability to search and tailor connections to your own needs. Newly diagnosed people may welcome support in the form of supermarket labeling, or advice for eating out. Whereas those living long term with the restriction may want help nailing that recipe for gf puff pastry or finding gluten free Cantonese food in Croydon. Whatever your experience of gluten free living, you can find the answers and inspiration you need.
Twitter and Instagram in particular have helped me not only to launch my own business, but also develop connections and build a wide, rich gluten free community. To explain; Like most people, before joining social media the only people I knew like me, who live with coeliac disease, were fellow sufferers at Coeliac UK local support groups and one distant relative. Joining Twitter, I was soon able to find, connect with and follow like-minded gluten free people, my own age, with similar foodie aspirations, often in London where I live. Discussing new restaurant finds, the depressing nature of GF bread, and new products, I soon found lots of common ground and weirdly felt like we'd become 'real' friends.
Meanwhile on Facebook, there's a growing range of diversity in gluten free focused groups each with their own nuance. The "Gluten Free Fish & Chips in the UK' group has 6,000 members recommending free from friendly chippies in their area. Whilst the 10,000 members of "Coeliacs in the UK" discuss everything from bowels to biscuits, over at "Gluten Free and Me" 17,000 members are passionate and hearty in their debate. Each group is rich with information, discussions, debates and sometimes a little TMI (too much information). It's easy to find a group tailored to your interests, and if there isn't one, you can simply create it!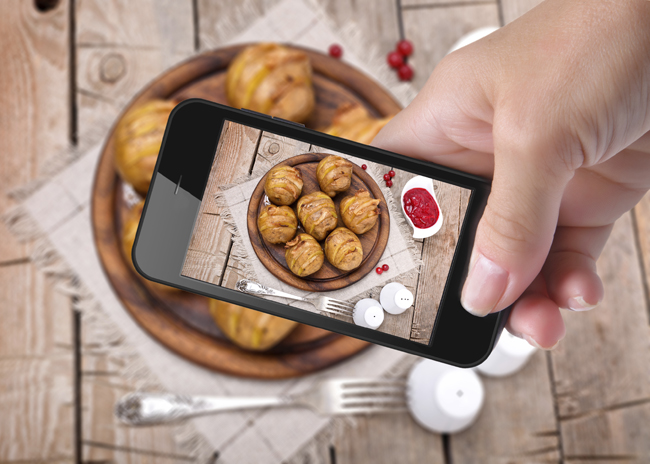 Instagram is fantastic for food and lifestyle envy given people mostly post the best versions of their life. But a quick browse and you will easily discover a whole world of both expert and amateur GF folk who share their cooking and eating experiences visually. Find those who share their constant eating out adventures, people sharing their new GF finds, or gf friendly restaurants, teachers, businesses sharing tips, events and techniques. But be prepared to salivate…
My current favourite Instagramers include:
@Steph.Clubb and @freefromfairy who both snap kitchen experiments which push the boundaries of free from cooking.
If you miss bread, check out master baker @WT_Glutenfree who makes unbelievable GF baked goods for the restaurant world.
For a healthier slant on life check out @cerikitchen for her natural chef ideas or the other extreme @borough22 for free from baked donuts.
Twitter is where I literally found hundreds of passionate gluten free foodies, from all walks of life. Some I have made genuine face to face friendships with. For community feel, there are unique tools like #glutenfreehour. Every Tuesday at 8pm interested parties meet online for topical discussions. Its like a virtual networking do. Without the awkwardness. In fact the rules are limited to using just 140 characters. Jump into conversations. Be truthful. Be controversial. Ask stuff you never would in person. It's actually fun and you can discover a lot.
A note of caution however: being public on social media with your GF diet does leave you and your gluten free life open to judgments, attacks and interrogation. As a passionate campaigner for raising awareness of the need for gluten free options, I have sometimes been subjected to narrow mindedness about my diet and disease. But the beauty of social media is you don't have to engage in these debates unless you enjoy a bit of sparring. And if you get really annoyed, you can delete, block and remove posts and people. It's on your terms.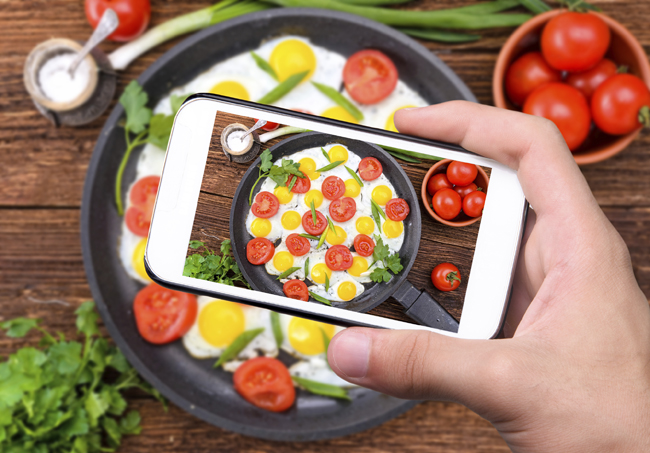 Ways social media can make your GF life richer and easier:
Find your tribe by searching social media using specific search terms and hashtags (#) to find groups, images, websites, tweets and people related to that subject, #glutenfree #coeliac. And when you post, use relevant hashtags too so people can find and connect with you too.
Connect with businesses via these platforms. It's an easy way to get their attention, and I often garner way more information than just browsing their websites. Its more informal and relaxed, like a bit of a chat. And by following the free from friendly ones, it's a great way to stay up to date with their news, on your terms. No annoying newsletters filling up your inbox.
Researching new places to eat is easier with social media. Get in touch with places that you'd like to eat at and ask those awkward questions before hand. DM (Direct Message) via Twitter or message them on Instagram with a comment on their foodie snaps to ask for allergen info, menus, and an idea to how they will respond to GF customers. Saves any embarrassment and getting stuck with a boring salad.
When visiting somewhere new, a shout out on social media using hastags like #glutenfree #bristol is a fast, easy way to discover the best places from people locally in the know. Whilst the chain restaurants and cafes are a reliable option, there is nothing better than discovering the best spot for gluten free cake in a new city. Or ask people in those places direct. People like to be asked for their expertise.
Discover all manner of free from events via these pages, and join in tweet ups – where tweeter meet in person, instameets – where instagrammers meet for a photowalk and unique events that cater to gluten free consumers, many as part of the wellness revolution. Deliciously Ella Supperclubs, Rooftop Yoga and Brunch, GF Food Fairs… There is so much going on.
Planning for a trip abroad can be stressful, but research before hand can give you unprecedented access to local residents,and holidaymakers who know where to eat safely. Many bloggers share their personal experiences of eating out on holidays too, so go find them. Some of my favourites are @GlutenFreeMrsD gf_traveller @wbites.
Find and connect with people locally by searching for local interest groups on Facebook, or via searches on Twitter. Nothing beats finding people in your area for support and good food finds.
Use social media to give feedback! It's a quick, simple way to tell a place about your experience, that many of us are uncomfortable giving in person. Especially when there is cause for complaint. Often you don't know if you have been 'gluten-idsed' until after the event, so it's a good tool to privately tell them of your experience.
Spread the word about the good experiences you've had! We need to congratulate and celebrate the restaurateurs and staff when they get our gluten free experiences right. And then other gluten free consumers can benefit from your experiences.
For more information, you can get in touch with Kim via Twitter, or alternatively visit the Gluten Free Gathering website or Twitter.

Tags:
Features
,
Fun
,
Gluten-Free Diet