We've put together 12 Gluten-free Mother's Day gift ideas to get your shopping started!
Need some inspiration for gifts? This Gluten-free Mother's Day gift ideas guide is full of everything from chocolate to afternoon tea in a box for those Mum's that eat gluten-free…
JustChoc Box Organic Peruvian Cacao M•lk Chocolate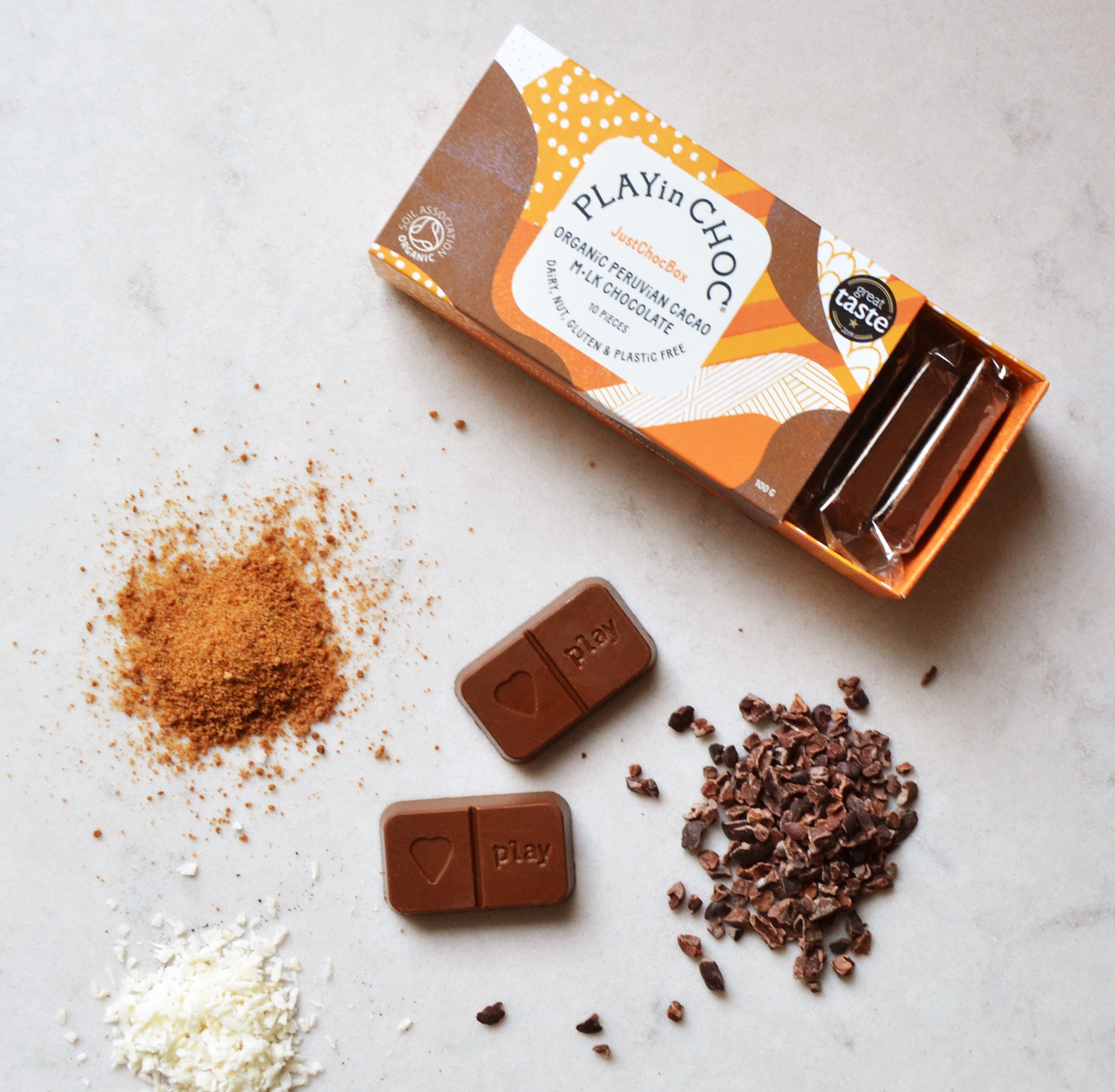 The perfect gift to give this Mother's Day. Each 100g box has 10 deliciously creamy organic dairy free chocolates individually wrapped.
£5.95 for 100g box from playinchoc.com
£2.75 for 50g box from The Vegan Kind
'Tea Time Treats' Hamper Gift Box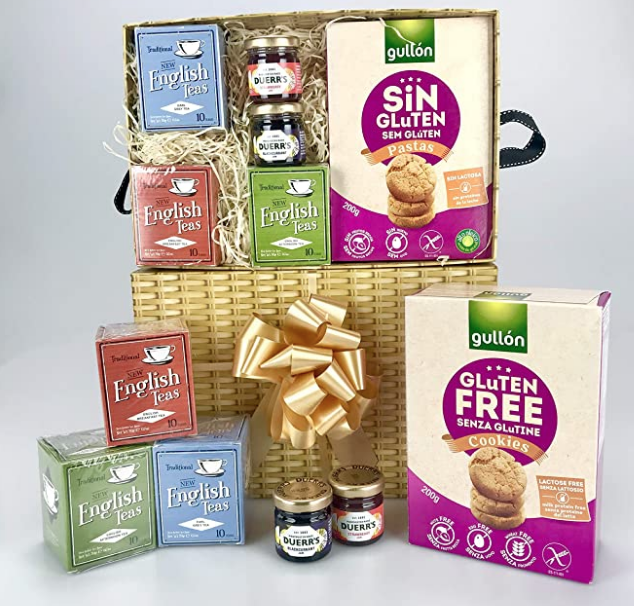 This Afternoon tea box hamper includes some of the finest brands in gourmet dining. This hamper includes Gluten Free (Sin Gluten ) Chocolate Chip Biscuits, New English Teas and Duerrs jam pots.
Hotel Chocolat Dark Chocolate Puddles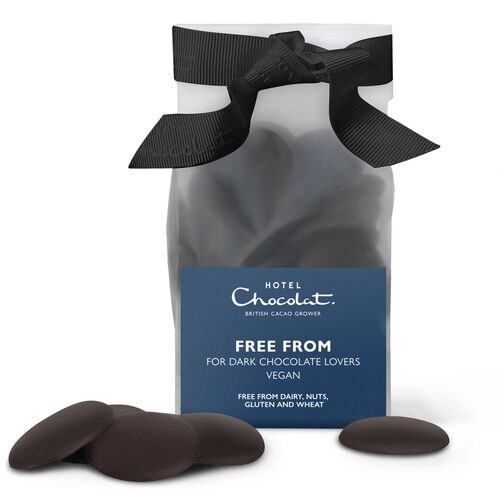 Hotel Chocolat have taken these Puddles up a notch with their best free-from recipe, ever, and without a trace of dairy, gluten, nuts or wheat. Crafted in a dedicated free-from environment, they use rice flour instead of dairy for a luxuriously smooth finish, and a deep, rich taste that's perfect for lovers of dark chocolate.
Nat's Kitchen Brownies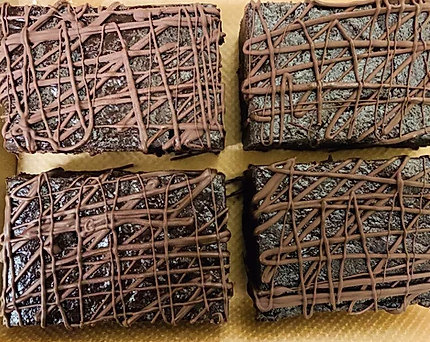 An indulgent and rich gluten-free and vegan chocolate brownie that will please your sweet cravings. These delicious fudgey brownies are handmade with the highest quality ingredients. This brownie is very chocolatey and hard to stop going back for more once started!
£7.00 from Nat's Kitchen website
A Gluten-Free Cookbook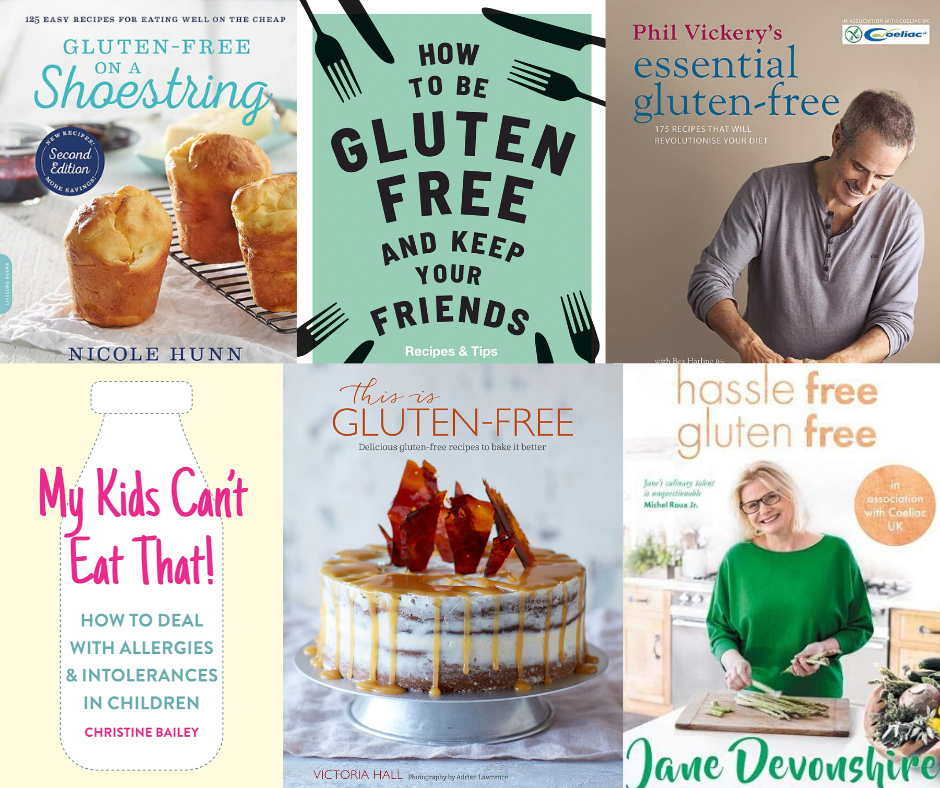 A cookbook is a lovely gift that will last for years. Check out our guide to the top 20 gluten-free cookbooks for some inspiration!
Cocoapod 'Happy Mothers Day' Chocolate box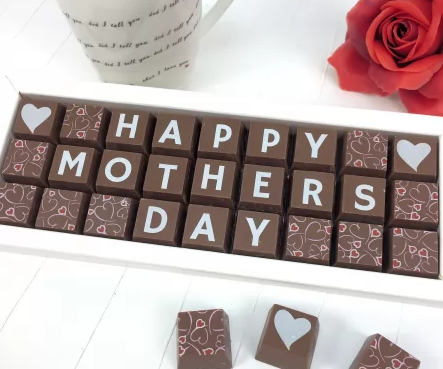 COCOAPOD is the original UK maker of solid block chocolates with messages. The message is created in 27 solid blocks of delicious chocolate with Buildabox of Chocolates
'Mums Are Precious' Chocolate Mug Cake Gift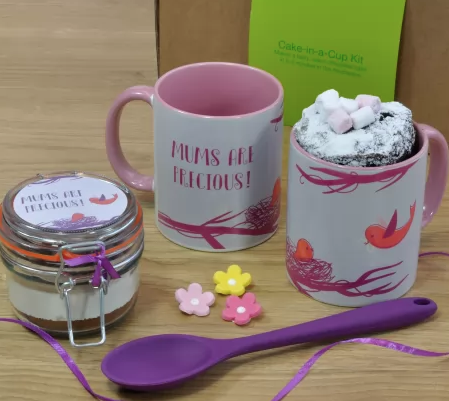 Spoil your lovely mum with a special personalised  'Mums Are Precious' cake-in-a-mug kit. So… what's in the box? A top-quality ceramic mug printed with Lily Grace Baking Gift's 'Mummy & Baby Bird' design. A clip top glass jar full of the dry ingredients needed to make a yummy chocolate cake in the mug. The mix can be personalised with your choice of name (Mum, Mummy, Mother etc.). A Kitchencraft silicone mini mixing spoon in matching purple. A recipe and information tag.
Moo Free White Chocolate Truffles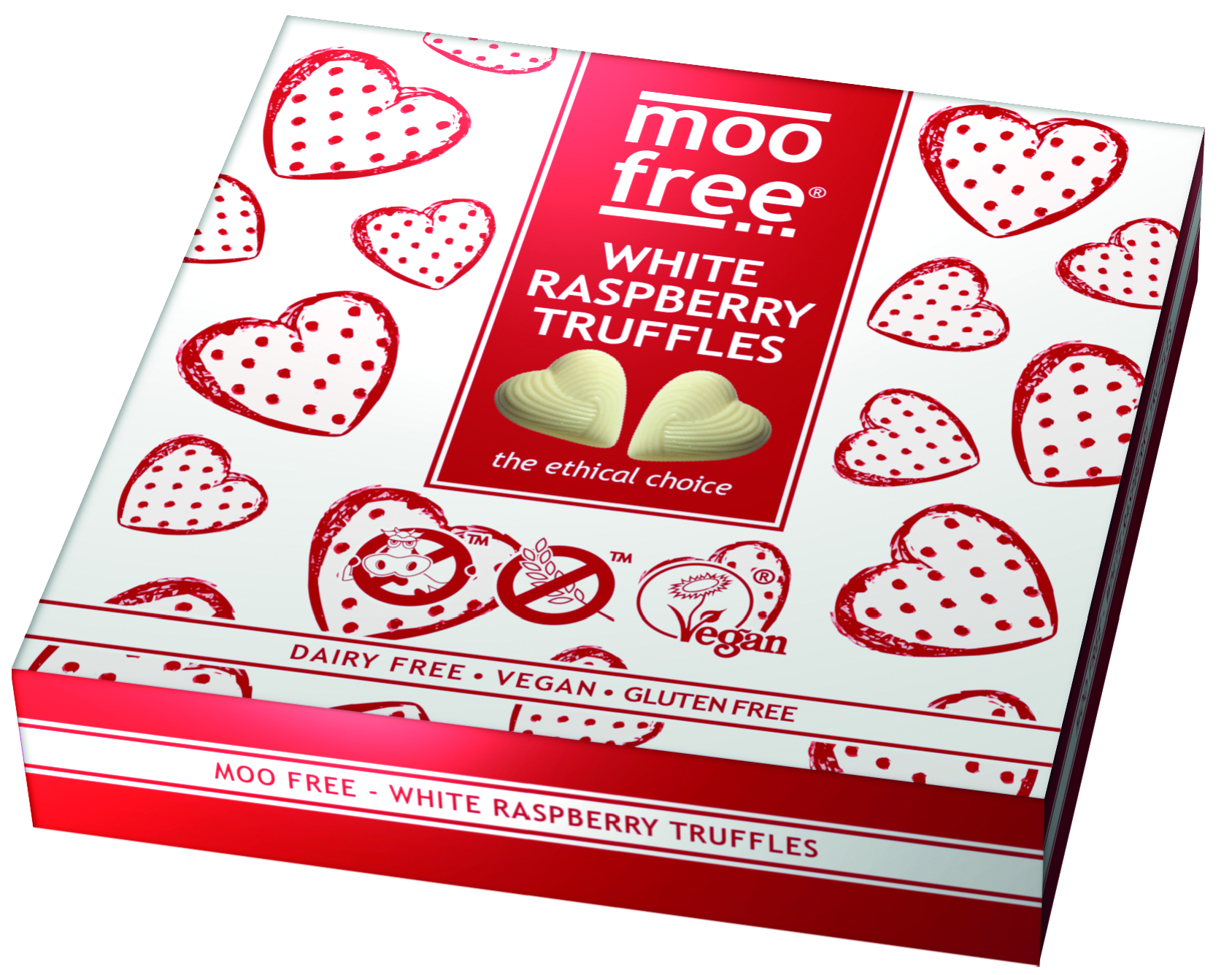 The white chocolate casing of these truffles is lovely and crunchy, but also very sweet, which ties in perfectly which the gooey and slightly tart raspberry centre. A lovely gift for Mother's Day complete with decorated heart shape!
Oast to Host Mum in a Million In A Tea Time Selection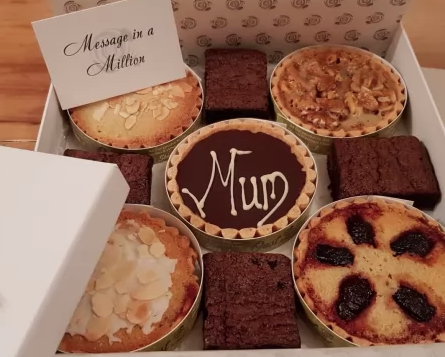 Popular selection of handmade treats that just happen to be gluten and wheat-free, made using Great Taste Award-winning pastry.
Booja-Booja Selection Box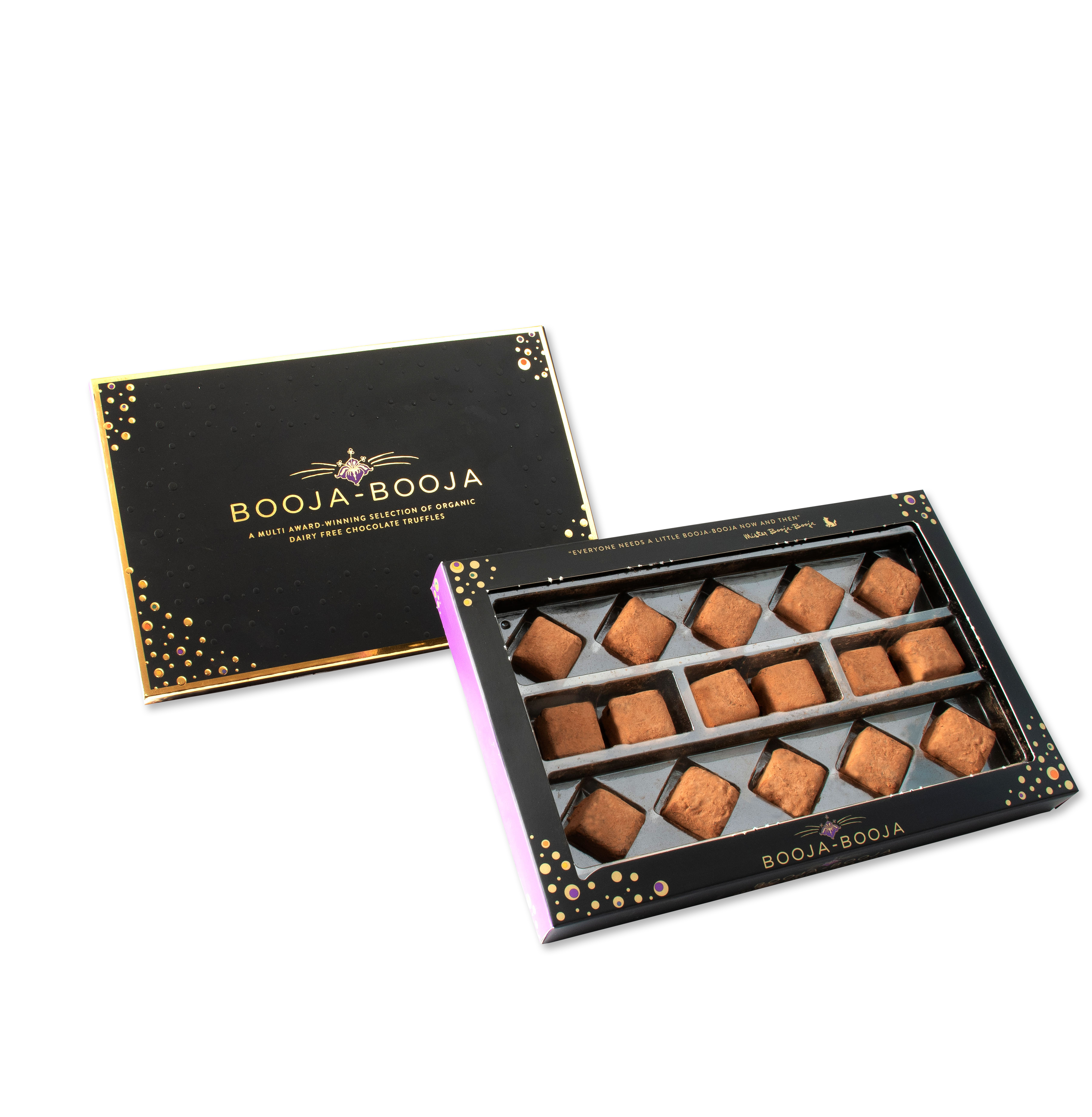 With 16 truffles in the box and 5 different flavours, there really is something for everyone. But, unlike the selection boxes of yesteryear, there are no flavours that are distinctly unpopular! These are all delicious as you'd come to expect from Booja-Booja – take your pick!
Afternoon Tea in a Box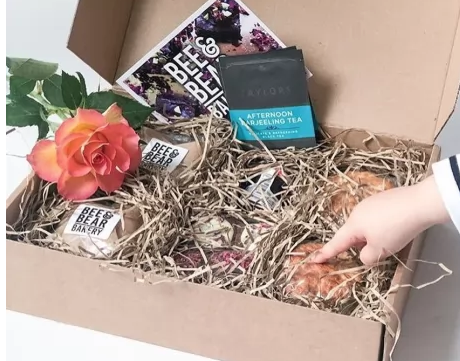 This fabulous box contains everything you need for the perfect Afternoon Tea, and it's all gluten-free! The muffins, scones and brownies are all made by Alice, by hand in Sussex and baked in her vintage Aga, then carefully and beautifully packaged before being sent out the same day. You can also include a hand-written gift message in the box.
A Gluten-Free Heaven magazine subscription!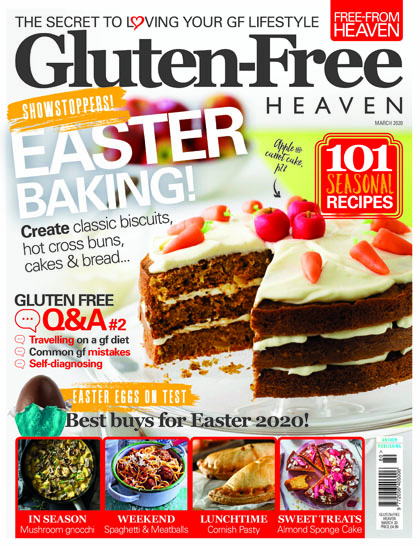 Gluten-Free Heaven Magazine brings you 101 carefully selected, seasonal, gluten-free recipes every issue. Whether you choose to eat gluten-free as part of a healthy diet, are gluten-intolerant or have coeliac disease, the great range of tempting and nutritious recipes in this beautiful magazine will help you enjoy varied and tasty meals every day of the week. And with a new issue every month, you'll never run short of new ideas, features and inspiration. Eating gluten-free can be a challenge – let Gluten-Free Heaven make your life just that little bit easier – and a whole lot tastier!
Follow us on Facebook, Twitter and Instagram for all the latest recipes, news and features from Gluten-Free Heaven.