Paleo Christmas cake
This lovely healthy Christmas cake is the perfect thing to take pride of place on your festive table this year!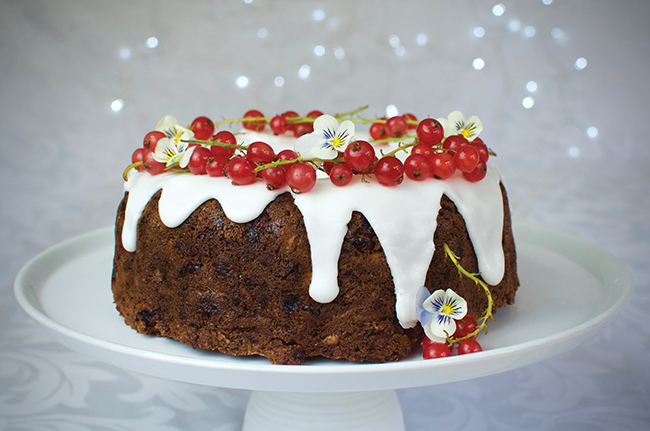 Paleo Christmas cake
By Donna Crous (www.eighty20nutrition.com)
Serves 10 | Prep 25 mins | Cook 45 mins | Calories 528 (per serving)
GF DF V
Ingredients
Wet ingredients:
3 free-range eggs
110ml (4fl oz) coconut oil, melted
1 tbsp vanilla extract
2 tsp apple cider vinegar
grated zest of 2 oranges (one grated on the fine side the other from the course side of the grater)
100g (3½oz) carrot, grated
Dry ingredients:
400g (14oz) almond flour
140g (5oz) dates
2 tsp bicarbonate of soda
1 tbsp cinnamon
1½ tsp ground ginger
1 tsp nutmeg
½ tsp cloves
To finish:
140g (5oz) raisins
160g (5½oz) cranberries (save half for the topping)
110g (4oz) pecans nuts, broken into pieces
Method
Preheat the oven to 170ºC/Gas Mark 3. Grease a 20cm (8in) fluted bundt tin with coconut oil.
In a large bowl, beat together the eggs, oil, vanilla and vinegar. Stir in the orange zest and grated carrot. In a food processor, pulse the dry ingredients until chopped and fine. Add the dry ingredients to the wet ingredients and stir gently. Stir in the raisins, pecans and cranberries.
Spoon the batter into the tin, then bake in the oven for 45 minutes. If it has more give in the centre than the outside, bake it for a few more minutes. Decorate with dairy-free icing and cranberries.
About the author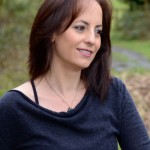 Donna lives in the English countryside with her husband and daughters from where she runs her blog Eighty 20 Nutrition. Her blog features a wide variety of recipes including breakfast ideas, main meals, desserts, snacks and drinks. Her focus is on healthy eating free from preservatives, unhealthy fats, grains and sugars with many dairy-free and grain-free recipes. Her love for cooking and sharing her dishes has led her to social media sites such as Instagram. You can visit her Facebook page and follow her on Twitter.
Tags:
Christmas
,
Dairy-Free Christmas
,
Dairy-Free Dessert
,
Gluten-Free
,
Gluten-Free Christmas
,
Gluten-Free Dessert
,
Gluten-Free Diet
,
Gluten-Free Recipes