Pear & Banana Fritters
Banana fritters are a delightful way to use up those surplus bananas that have gone a little bit soft, but you just can't help but purchase! And we love the fruity twist in Brinda's recipe, as the inclusion of pear, coconut and almond add new flavours and textures, and are great way to spice up this traditional dessert.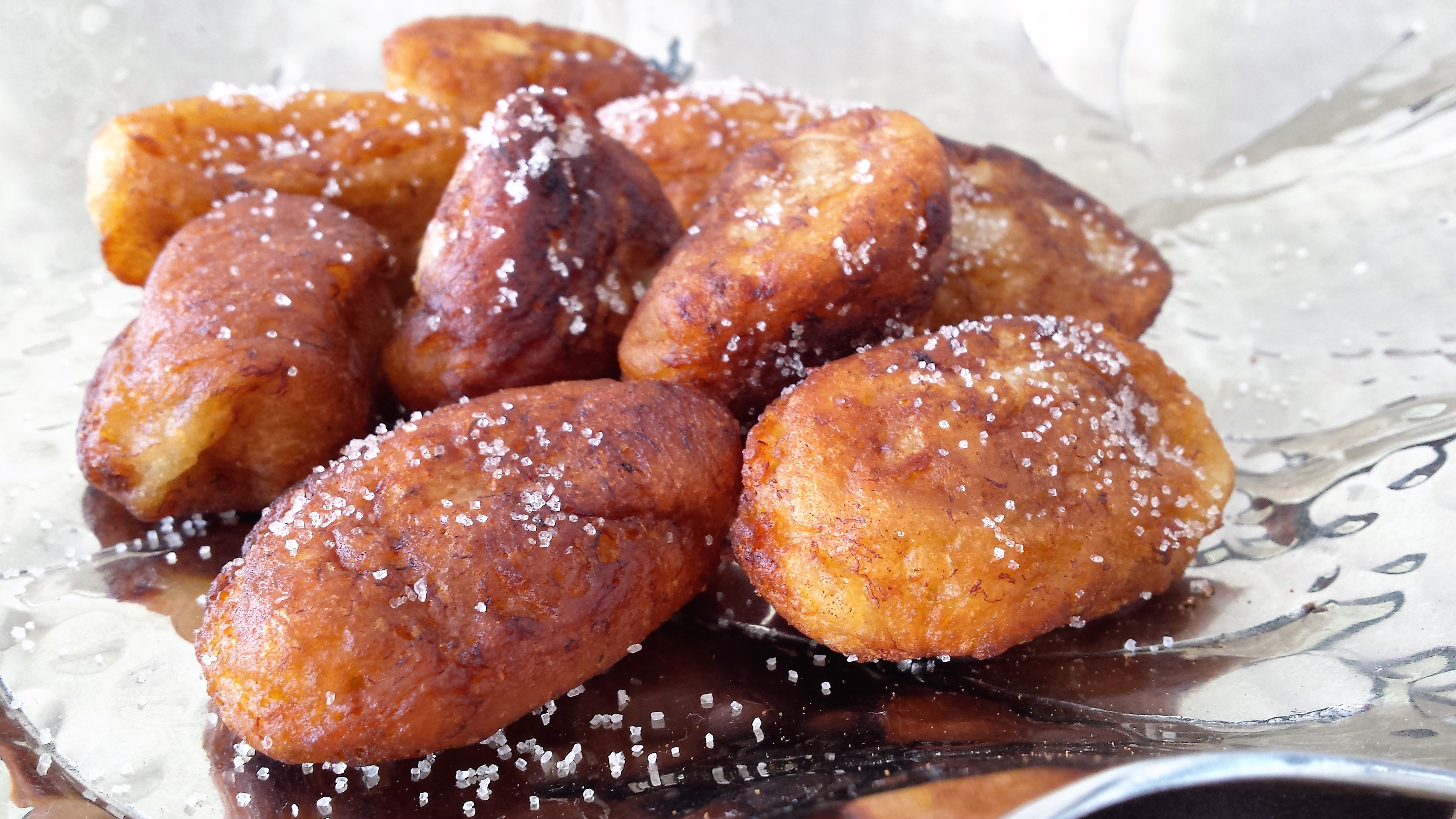 Pear & Banana Fritters
By Brinda Bungaroo (www.brindabungaroo.com)
Serves: 20 
GF(option) DF EF V MF
Ingredients 
1 very ripe banana – peeled and mashed
2 ripe pears – peeled and mashed
1/2 cup all-purpose flour (susbtitute gluten-free flour if on a gluten-free diet)
2 Tbsp desiccated coconut
2 Tbps flaked almond
2 Tbsp sugar (adjust to your taste)
1/2 teaspoon baking powder
1/4 teaspoon pure vanilla extract
Pinch of ground cardamom
Optional: powdered sugar (to serve)
Oil for frying
Method
In a large bowl, stir together the mashed banana, pears, flour, sugar, baking powder, cardamom and mix to a thick batter. Taste for sweetness and adjust as needed.
Using a spoon gently fold the flaked almonds and desiccated coconut into the batter.
Place a heavy deep pan with enough oil to start deep frying. Using a spoon, gently spoon into the hot fry oil. Using a long handled spoon flip the fritters around until they are a nice golden-brown, approximately 2 to 3 minutes.
Remove with a slotted spoon to shake off excess oil and place on a paper towel to cool down.
Repeat the process with the remaining batch of batter until all is done
Brinda's Tips
For the traditional version omit the pear (but add more banana), coconut and flaked almond, and finish with a sprinkle of cinnamon sugar or simple eat the just as they are.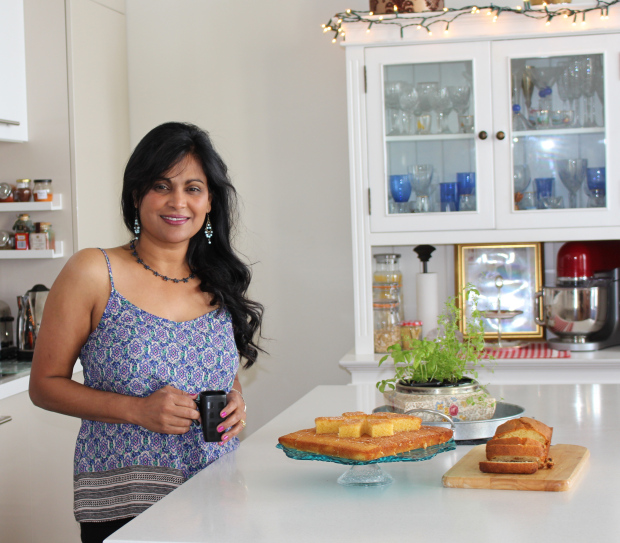 About the author: Brinda is a passionate foodie who loves eating, cooking and entertaining families and friends. Her main inspirations are her parents, as her mum taught her how to cook, and her dad how to appreciate food. All of her recipes are made with a dashing of love, fond memories, a heart full of passion – all blended together to create mouth-watering delights. To see more of Brinda's recipes, please visit her blog, or get in touch with her on Facebook or Twitter.
Tags:
Dairy-Free Dessert
,
Dairy-Free Recipes
,
Gluten-Free Dessert
,
Gluten-Free Diet
,
Gluten-Free Recipes
,
Vegan Dessert
,
Vegan Recipes
,
Vegetarian recipes