Sweet Potato Bake
A delicious accompaniment to your barbecue should the weather hold out this weekend!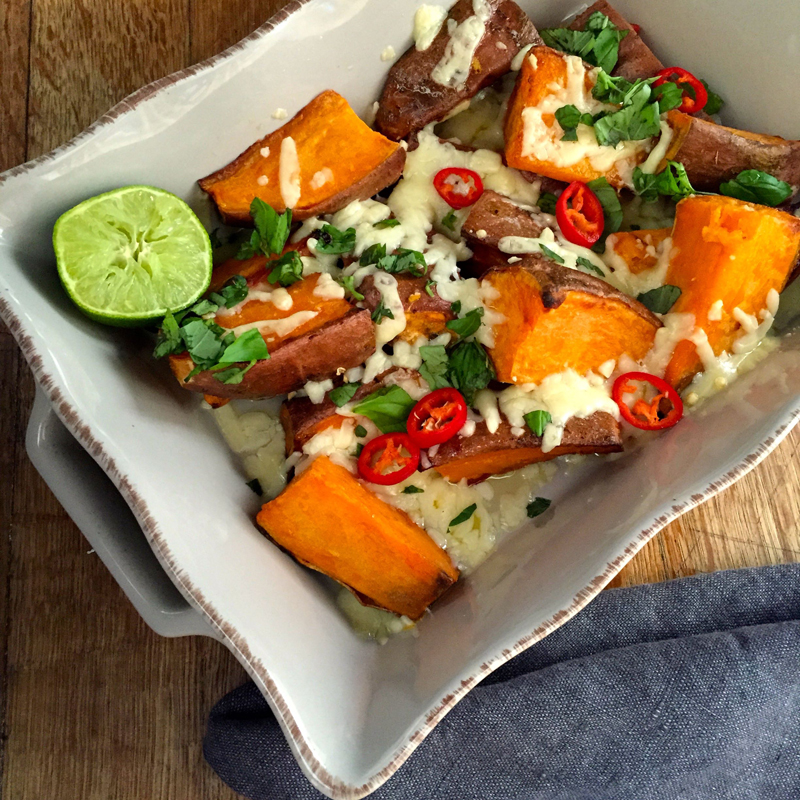 By Donna of Eighty 20 Nutrition
The perfect accompaniment to a big piece of steak, burger or even grilled salmon.  Sweet potato's roasted in coconut oil and then doused with cheese, herbs and chilli,  just so decadent.
The potatoes can be prepared ahead of time, then heated before serving but make sure that the cheese is soft and gooey whilst the herbs remain fresh and crisp,
I find that roasting the potato's on a baking tray, without touching each other, allows them to crisp up beautifully, then I transfer them to a serving dish, smother them in grated cheddar cheese, back into the oven for the cheese to melt, then topped with fresh herbs and chilli slices.
So easy and simple, and deliciously perfect!
This recipe is gluten-free, egg-free, refined sugar-free and vegetarian.
Ingredients | Serves 4
4 large sweet potato
4 Tbsp coconut oil
1 Tbsp Himalayan salt
1 cup grated cheddar cheese
1/4 cup chopped herbs (basil or coriander)
2 red chilli's – sliced
1 lime
Method:
Preheat the oven to 180ºC
Cut the sweet potatoes into wedges, ensuring that every wedge has a piece of skin
Blob bits of coconut oil on all the wedges and sprinkle with salt
Roast the wedges for 20-30min depending on the size of the wedges, and using a spatular flip them over a few times to allow all the sides to roast evenly
Remove from the oven and transfer to the serving dish
Sprinkle the cheese over and put back into the oven to allow the cheese to melt
Remove and sprinkle the herbs and chilli over, squeeze the lime over and serve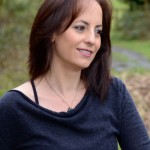 About the author: Donna lives in the English countryside with her husband and daughters from where she runs her blog Eighty 20 Nutrition. Her blog features a wide variety of recipes including breakfast ideas, main meals, desserts, snacks and drinks. Her focus is on healthy eating free from preservatives, unhealthy fats, grains and sugars with many dairy-free and grain-free recipes. Her love for cooking and sharing her dishes has led her to social media sites such as Instagram. You can visit her Facebook page and follow her on Twitter.
Check out more of our gluten-free recipes and refined sugar-free recipes.For even more free-from recipes, grab a copy of the magazine!
Tags:
Egg-Free
,
Gluten-Free
,
Gluten-Free Dinner
,
Meat-Free
,
Recipes
,
Sugar-Free Dinner
,
Sweet Potato
,
Vegetarian