Signature Brew Launch Gluten-Free India Pale Ale Lager Rewind
SIBA Brewery Business of the Year, Signature Brew has launched a tasty new brew, gluten-free India Pale Lager, Rewind (4.7% ABV, £2.89 per 330ml can).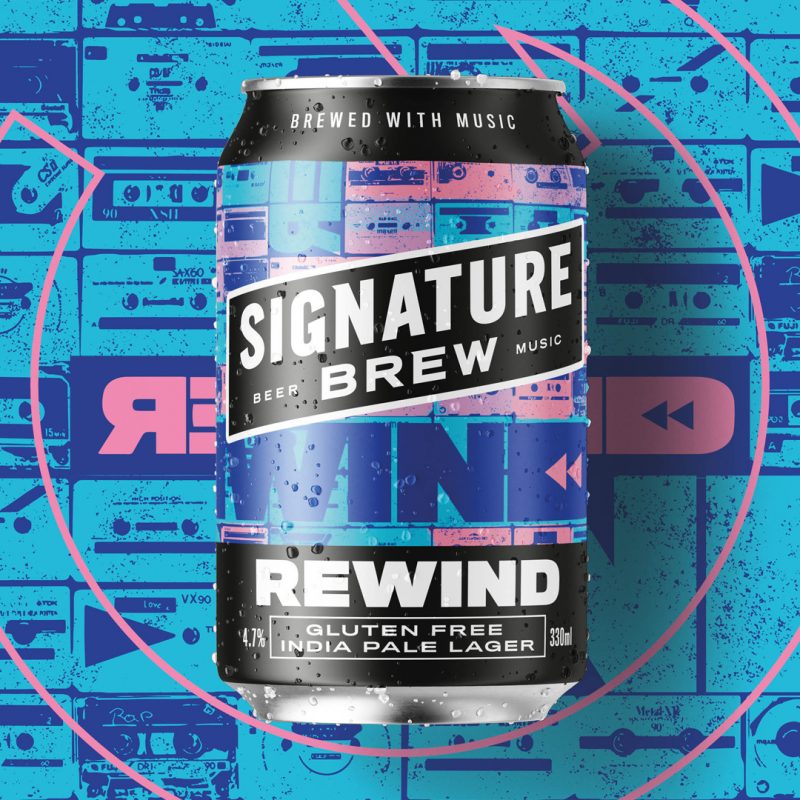 Rewind is a gluten-free, India pale lager that doesn't compromise on flavour. With bold hits of pine & citrus, this clean & refreshing lager reverses the brewing process to remove the gluten without compromising on flavour – it's crying out to be enjoyed in the sunshine. Rewind is gluten-free, and vegan as standard, so everyone's a winner. Be kind, rewind.  
The Signature brewery team is made up of musicians and music fans alike and – with an unwavering commitment to quality – Signature Brew has channelled the spirit and energy of live music into a brewery that stands for craftsmanship, artistry and passion. Brewed in Walthamstow, enjoyed by beer lovers and music superfans globally, their beers are of unrivalled quality.  
Comments
Tags:
Gluten-Free Diet
,
Gluten-Free News
,
Gluten-Free Products
,
News